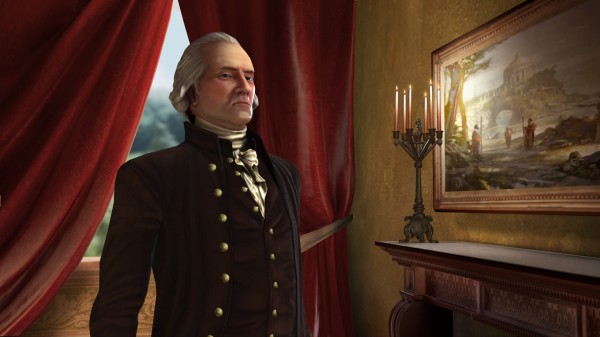 If you have been holding out for all the downloadable content and expansions for Civilization V (Civ V), now's the time to start building your glorious empire with The Complete Edition, which brings all of these add-ons together in a package.
For those new to Civilization, Civ V is the fifth title in the established Civilization franchise. It is a compelling turn-based strategy game which can make you lose hours and hours of sleep, building your empire or wonders through the ages.
There are endless activities at each turn – more so in the later stages of the game when you have more cities, more units, more battles to wage, and more technology to develop. With limited resources and time to build and research, you do need to plan your priorities and development.
What kind of civilisation do you want to build? Are you looking for conquest? Then push for militaristic policies to gain bonuses in battle, spend your construction points building siege weapons and diversified troops and build up your technology tree to research in warfare.
Or, if you prefer commerce, then build roads, set up trade routes and gain some favour with the other heads of states to establish trade. There is an endless array of ways to build and advance your civilisation, and the beauty of the game is that you can do it in so many ways.
The original Civ V was released in 2010 with 18 civilisations. If that's not enough for you, The Complete Edition will wow you with a whopping 43 playable civilisations including Babylon with Nebuchednezzar II as its leader.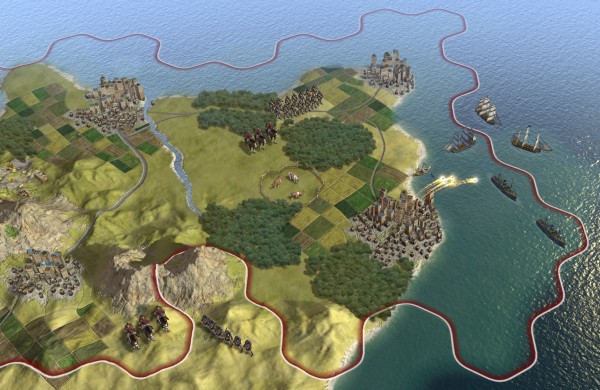 You will also get the two expansion packs, Gods & Kings and Brave New World, both with additional gameplay features such as religion, trade routes and espionage.
Brave New World, in particular, brings the game to another level with its focus on diplomacy and cooperation between civilisations through trans-border trade, research cooperation and even cultural and religious exchanges.
The World Congress is another game-changing mechanism where civilisations vote on proposals that can benefit or penalise different groups, so you will really have to use your allies to your advantage.
Civ V is enjoyable because of its complexity and almost endless gameplay, which is made even more refreshing with its expansions. Every decision you make has it trade-offs, and you need to ensure you have some way to balance things out.
The huge variety of civilizations that Civ V lets you play out a number of different scenarios, and the detailed effort put into making the civilisations come to life, makes for a fabulous experience. You feel this the most when you meet the rulers of other states, and when they speak in their native languages. I can almost say "no" in 43 languages, given the number of rejections I have gotten.
Even if you already have the original game but have not yet gotten the expansions, which are retailing in Steam at US$29.99 (about S$38) apiece, The Complete Edition is still great value for money.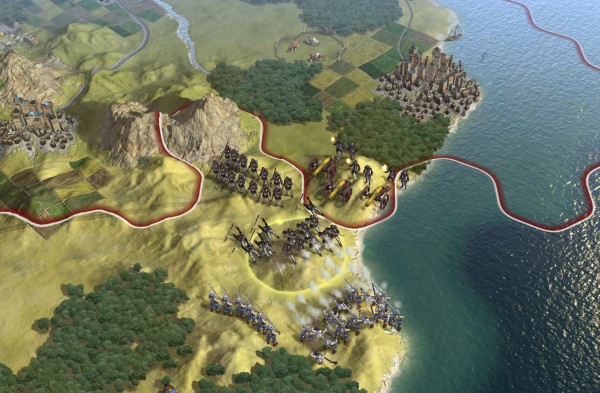 Who should get this? Firstly, "gotta have 'em all" Civilization fans. You might already have some of the DLCs or you are too lazy to find out what you don't already have – just get this edition and get everything in one complete pack!
It's also for those who have been completely or somewhat holding out from buying the game, expansions and DLCs the past two years because of the price. And finally, those who just cannot get enough of Civ V will have been tempted to take out the credit card for this new complete pack.
For those with a completist streak, here's what you get in one tidy package at S$59:
● the original Sid Meier's Civilization V
● expansion sets – Gods & Kings and Brave New World
● add-on content:
○ Conquest of the New World Deluxe Scenario
○ Civilization Pack: Babylon (Nebuchadnezzar II);
○ Cradle of Civilization – Americas Map;
○ Cradle of Civilization – Asia Map;
○ Cradle of Civilization – Mediterranean Map;
○ Cradle of Civilization – Mesopotamia Map;
○ Double Civilization and Scenario Pack: Spain and Inca;
○ Civilization and Scenario Pack: Polynesia;
○ Civilization and Scenario Pack: Denmark – The Vikings;
○ Civilization and Scenario Pack: Korea;
○ Wonders of the Ancient World Scenario Pack;
○ Scrambled Continents Map Pack