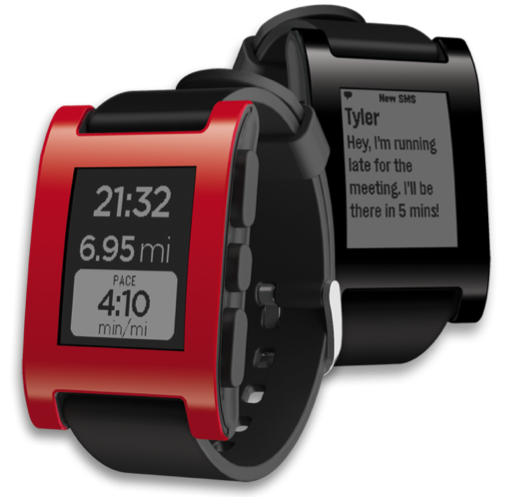 The much-awaited Pebble smartwatch that has won many hearts worldwide is making its way to Singapore at prices starting from S$249.
Pebble burst into the limelight by raising a record US$10.3 million through crowdfunding platform Kickstarter in 2012. It has sold over 400,000 units since it started shipping early last year.
The smartwatch's headline feature is its e-paper screen that looks just like ink printed on paper, offering sunlight legibility that has been claimed to be better than the OLED displays found on Samsung's smartwatches.
Thousands of apps including Runkeeper, Twitter and WhatsApp are ready for download on the Pebble App Store to make the device even more useful.
Its LED-backlit, 1.26-inch screen packs a 168×144 resolution, allowing you to control music as well as display notifications and calls from your iOS or Android device with ease.
While its pixel density of 176 pixels per inch (ppi) is nowhere as sharp as the 276ppi outfit on the Galaxy Gear 2, the power-saving nature of Pebble's display promises five to seven days of usage per charge, compared to the two to three days on Galaxy Gear 2.
It is also lighter at 38 grams. The Galaxy Gear 2 is noticeably heftier at 68 grams.
Armed with a scratch-resistant polycarbonate body and a water resistance rating that goes up to five times the atmospheric pressure (5ATM), the Pebble will please both sports enthusiasts and bathroom singers.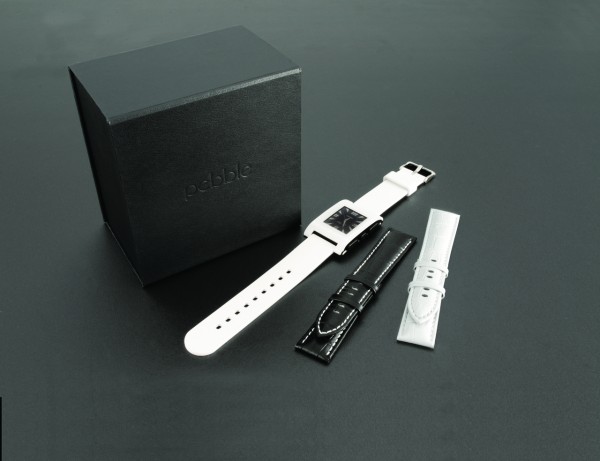 In addition to the Pebble, the Pebble L Collection will be on sale at selected EpiCentre and EpiLife stores from 26 May to 26 June.
A limited edition series of the Pebble with only 800 units produced worldwide, the collection features a polished white exterior accompanied with interchangeable genuine cowhide leather straps.
Both watches are already out now. Prices start at S$249 for the Pebble smartwatch and S$279 for the Pebble L Collection.
To coincide with its official launch in Singapore, Leader Radio Technologies (LRT), Pebble's distributor here, has set up a pebble.sg club for local owners, offering after-sales support and invites to annual Pebble events, among other things.
After gaining a local distributor, Singapore users can only hope Pebble Steel, the update to the original Pebble announced early this year, will arrive sooner rather than later as well.