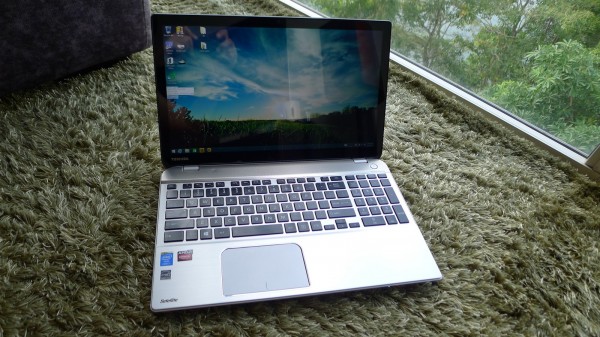 It may not be the sexiest laptop around, but if you want to carry around the sharpest screen, then Toshiba's latest Satellite P50t is one machine worth checking out for its attractive 4K display.
Featuring four times the detail of a regular Full HD display, the laptop's 15.6-inch screen is capable of showing off an eye-popping 3,840 x 2,160 pixels. That means text is extremely crisp and high-resolution photos are stunningly detailed.
To put that into context, the Apple MacBook Pro's Retina display "only" puts out 2,880 x 1,800 pixels, while other so-called Quad HD+ screens, such as Dell's excellent XPS15, displays 3,200 x 1,800 pixels.
Which places the Toshiba Satellite P50t in a league of its own. I know the next question – can you see the difference?
If you're only going to surf the Web and read Word documents, then the 4K screen – also known as Ultra HD – is nice but not necessary.
However, if you are into photo and video editing, this is a valuable asset to have on the road. It means you don't have to worry about how sharp a video is if you're editing a 4K video, for example.
The very obvious contrast on the screen also helps, even if you're just watching a 4K Transformers trailer. For serious work, the laptop is Technicolor certified, which promises to show the same colour used in many movies today.
Whether you are watching a movie or shooting one, it helps ensure that the colour is as it's "meant" to be.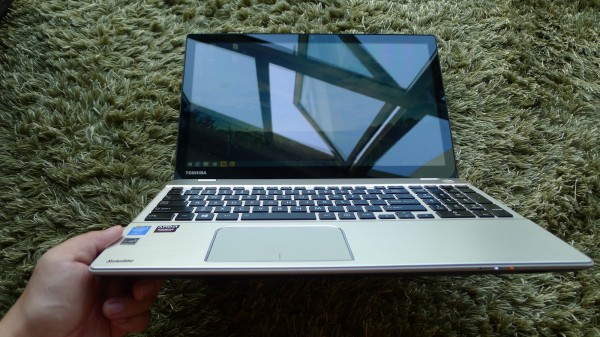 Interestingly, the laptop seems to be marketed as an all-rounder. Despite the pretty aluminium frame, this Satellite laptop will remind many Toshiba users of the rather safe design that the Japanese firm has adopted over the years.
It doesn't have the charm of Dell's XPS range or an Apple MacBook Pro, two of its rivals in a similar price range.
Perhaps that's because the S$2,799 Satellite P50t still comes with all the old add-ons you'd expect from the past. There's a built-in optical drive when an option to plug in a cheap portable one would have sufficed. When was the last time you popped a CD in your PC?
The drive adds to the 2.3kg weight, which is still acceptable for a 15-incher, but you just feel Toshiba could have shaved some grams off.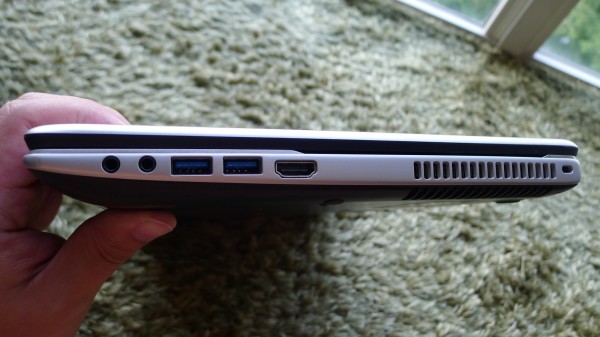 The good news is there are lots of USB ports – four in total – plus an HDMI port capable of doing 4K, so you can output your high-res presentation or photos onto a 4K projector or TV.
The Satellite P50t also has a full-sized Gigabit Ethernet port, which is handy if you want to download stuff at high speed. Unfortunately, it is placed very close to the power socket, which means you could get an untidy overlap of wires.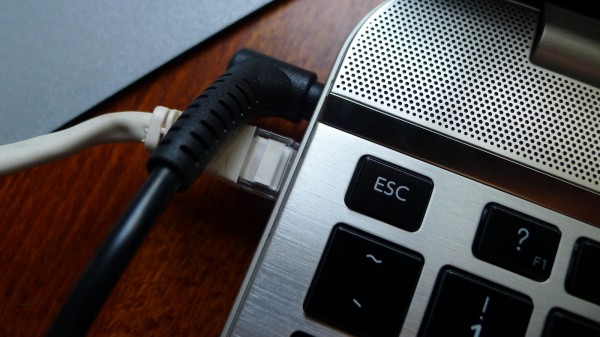 One thing I do like is the machine's top-end Intel Core i7-4710HQ processor and a useful 16GB of RAM. The discrete graphics chip onboard – an AMD Radeon HD8800M – complements Intel's HD4600 graphics.
The main disappointment is that the 1TB hard drive is a modest 5,400rpm affair. It's a hybrid drive with solid state memory, I know, but it is clearly the weak link in the laptop's performance.
In PCMark 8 benchmark tests which measure performance in everyday tasks like video editing, the Satellite P50t scored a modest 2,879 PCMarks. This isn't really slow but the performance could have been much better if Toshiba had included a faster solid state drive (SSD).
With so much space in the chassis, could it not have added a small SSD while keeping the 1TB drive? Perhaps that would have driven up prices, but who's looking for a budget buy when they shop for a 4K laptop?
Apple's MacBook Pro, in contrast, comes with either 256GB or 512GB SSDs, which totally transform the experience with their zippy performance.
Fortunately, in 3DMark, which measures graphics performance, the Satellite P50t did better than the average laptop with only Intel's onboard graphics. It scored 1,789 in the Firestrike test, 3,211 in Sky Diver, 9,805 in Cloud Gate and 52,446 in Ice Storm.
Thanks to the discrete graphics, this isn't a slouchy machine. It should let you play a good number of games, but I'm not too sure about running a demanding game in 4K resolution.
I'd say this Satellite laptop is more for the casual gamer. You will have to leave the hardcore stuff to dedicated gaming laptops.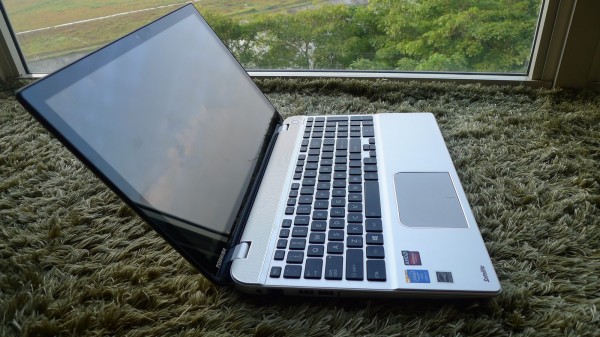 Which makes you wonder where the Satellite P50t fits in. It's a rather likeable machine and here, I have to mention the nicely spaced out keys on the keyboard that makes for easy typing and the Harmon Kardon speakers which do an above-average job of playing movie effects.
However, the additional weight and heft from the optical drive and the lack of an SSD drag back what would have been a clearly high-end machine with a 4K screen that beats the competition.
I understand from the Toshiba folks that an optical drive is still desired in many Southeast Asian countries. However, in Singapore, I think it just doesn't fit into a high-end machine.
There are other low-cost Satellite laptops, like the Satellite C40 and C50 aimed at students that cost just S$699 and could use an optical drive, but I'd wish the top-of-the-line Satellite would be slimmer and faster to match its much sharper screen.
As it is, the Satellite P50t seems to suit a niche group of users dabbling in graphics or design. I'd find a way to replace that 1TB hard drive with an SSD if I were to buy one of these machines.