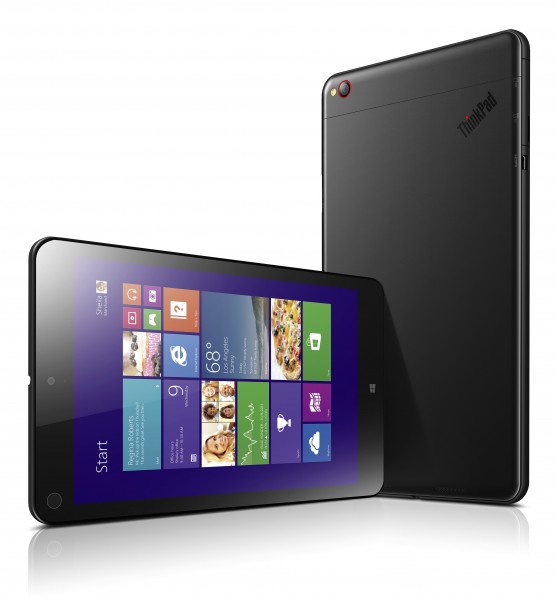 The frequent tablet releases by major brands is the clearest indication of growing market demand for mobile devices. And for good reason – in this day and age where time often is money, the ability to both work and play on the go cannot be overrated. 
Earlier this week, Lenovo showed off the ThinkPad 8, a Windows 8 business tablet that promises to offer portability without sacrificing computing power, thanks to its compact aluminium body and a capable quad core Intel Atom Z3770 processor. The PC maker caused a kerfuffle last week when it pulled the tablet off the shelves in the U.S. due to insufficient demand, choosing to direct supplies to places where interest in 8-inch Windows tablets is higher.
As with other devices in Lenovo's multimode PCs portfolio, the ThinkPad 8 can switch to desktop mode by connecting to an external keyboard via its USB 3.0 port, ultimately enhancing productivity through a full PC experience. And if that's not enough, a mere flip of the optional QuickShot Cover props it into tent mode, allowing for an easier hands-free viewing experience.
First impressions of the ThinkPad 8 were favourable. Though relatively lightweight at about 430g, it did not feel cheap and felt solid in my hands, with no excessive play between moving parts such as the volume and lock/unlock buttons.
The 8.3-inch full HD display that boasts a 1920-by-1200 pixel resolution was, to say the least, very sharp and rendered hues with vivacity as well. Of significance was the screen's good touch accuracy and sensitivity. I imagine this to be a life-saver on jerky public transport, especially when tapping on small icons such as the 'close' button at the top right-hand corner of an application window.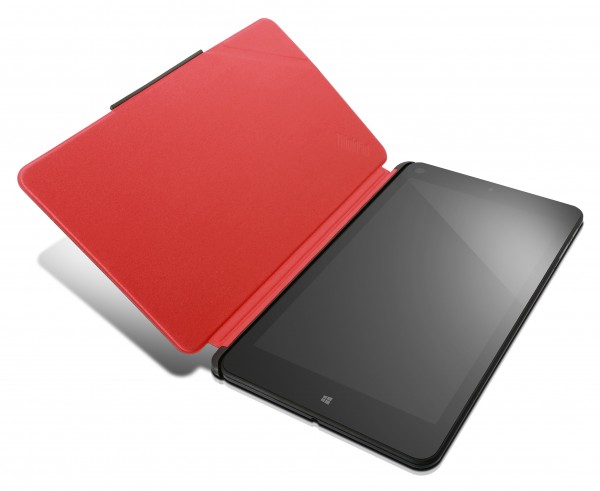 The tactility of the QuickShot Cover's suede-like feel added a nice touch of luxury to the ThinkPad 8. The cover's magnets that affixes it to the tablet's left side was of a balanced strength – easy enough to detach on purpose, yet robust enough to hold on when suspending the tablet in mid-air by just the cover.
Of honourable mention is a crease in the cover's top right-hand corner that, when peeled down, automatically engages the 8-megapixel rear camera that snaps in full HD 1080p resolution.
Priced at S$999 (3G version) and S$1,099 (LTE version), the Lenovo ThinkPad 8 is not cheap. But if you are sold on the ThinkPad's renowned build quality, this slab may be worth considering.