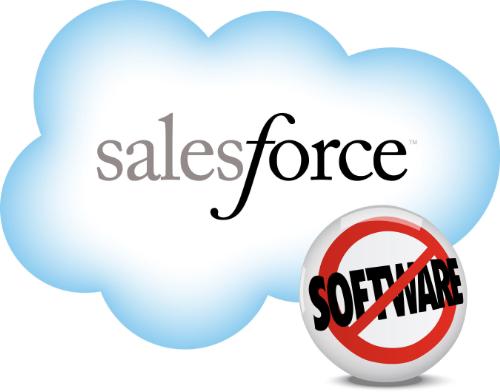 It would have been hard to imagine Microsoft and Salesforce sharing the same stage a year ago, but the two adversaries did just that today.
At the Dreamforce conference, the tech giants, which compete in cloud computing software, unveiled joint products — including Salesforce1 for Windows, Salesforce for Office and Power BI for Office 365 — as well as Excel integration with Salesforce to help businesses become more productive.
Microsoft's corporate vice president for Windows marketing Tony Prophet said the collaboration will let businesses share and collaborate on documents stored on the Salesforce cloud and Office 365.
"The partnership will make this experience seamless," he said during a 'fireside chat' with Salesforce chairman and chief executive Marc Benioff at the Yerba Buena Center for the Arts. "The two ecosystems will interoperate so you can open, work on, connect or share content and reports, whether your data resides in Salesforce Files or SharePoint Online."
By the first half of next year, a Salesforce1 app for Outlook will work with Microsoft Outlook 2013, Exchange Server 2013 and Office 365, letting businesses access and manage their Salesforce information from Outlook. This will be followed by the launch of Salesforce1 for Windows 8.1 mobile devices in the later part of 2015.
Those who have been analysing Salesforce data using Microsoft Excel will have an easier time too, when Power BI for Office 365 and Excel integration with Salesforce are ready next year. The integration means you will be able to load data to and from Salesforce and Excel to build reports and glean new insights.
Prophet said the joint products are Microsoft's attempts to bring two open platforms – Windows and Salesforce – together.
"Time and time again, the ecosystems that thrive in today's world are open," he said, noting that almost 25 per cent of virtual machines on Microsoft's Azure cloud run Linux. "We may have a dogma on Windows and SQL Server, but we embrace Linux, Hadoop, PHP and Python."
Meanwhile, Prophet also shed light on Windows 10 and how businesses are responding to the next version of the Windows operating system. He said the features that are key for enterprises are centred around identity management and data security. Businesses are also asking for easier ways to deploy the devices around the world.
When quizzed on what happened to Windows 9, Prophet, who was senior vice president of operations for printing and personal systems at HP, said: "Windows 10 isn't an incremental step. We're creating one platform, one ecosystem that unites many devices from small embedded devices in the Internet of Things, through phones, tablets, PCs, right through to the XBox".