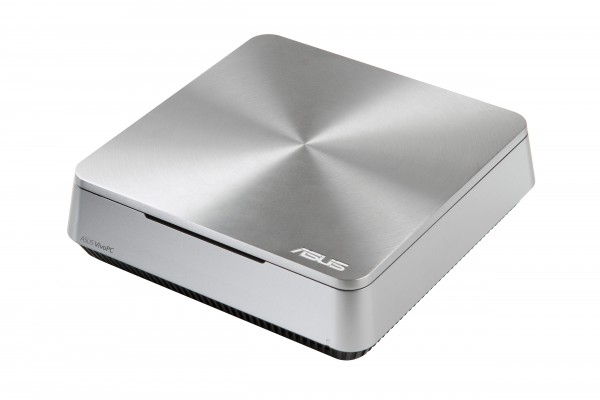 Taiwanese computer maker Asus has updated its VivoPC range of mini computers with new models that pack support for Ultra HD (4K) resolutions in a box not much larger than a DVD jewel case.
Their small sizes mean they will fit unobtrusively in a living room, delivering content from the web, its hard disk or a network-enabled storage drive onto high-resolution television sets.
The VM62N comes with fourth-generation Intel Core processors and standalone Nvidia GeForce graphics cards that will deliver the raw power needed to drive the pixels.
The base VM42 model, on the other hand, is equipped with a more basic Intel Celeron processor and integrated Intel HD graphics.
Common to all models is the SonicMaster audio solution featuring MaxxAudio enhancements and various preset audio modes to suit different usage scenarios from games to movies.
With Vivo DualBay, the VivoPC can fit two 2.5-inch hard drives, partly remedying the lack of upgradeability common to mini PCs.
Users can thus choose between pairing a solid-state disk (SSD) with a mechanical hard drive for better performance, or use two mechanical drives for more storage space.
The introduction of more power-efficient desktop processors has spearheaded the shift towards smaller desktops, a sea change from the huge, grey rectangular blocks of yore.
These well-built desktop computers will look smart on any tabletop or living room, starting at S$399 for the VM42 and S$799 for the VM62N.