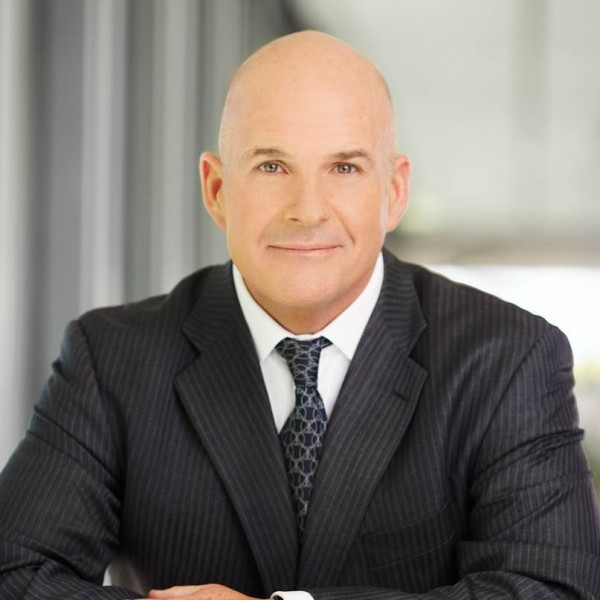 The relationship between business and IT has been a well-worn topic of discussion among chief information officers (CIOs) and business leaders since the advent of the IT industry.
While IT is still being seen as a cost centre in some organisations, more CIOs are stepping up efforts to reinvent IT in today's fast-paced digital economy. That means moving faster and working more closely with business decision makers to turn IT into a competitive advantage.
Earlier last month, IT management software company BMC Software, which went private last year, unveiled its Living IT initiative that encompasses a wave of products to help IT departments deliver technology services through the cloud in a social and mobile environment.
We sat down with Paul Appleby, BMC's executive vice president of sales and marketing, to find out more about the new initiative, its impact on BMC's bottomline and the challenges facing CIOs today.
(Note: The responses have been edited for brevity and house style)
What's the thinking behind BMC's Living IT initiative?
We are living in a world where cloud, social and mobile have transformed the way we live and run our businesses. Companies that deliver services through mobile apps often do so using complex applications and infrastructure that are not made for a cloud, social and mobile world. A typical example might be an Internet banking app served over the cloud, but the data and processes might reside in a mainframe. We need to be able to help companies master the infrastructure to deliver those services.
With the advent of the CMO (chief marketing officer) and the bifurcation of the IT budget, innovation is happening in isolation in many organisations. We've seen examples of companies that have exposed themselves to compliance risks and data breaches. There's a bank we know of that developed a compelling mobile app, but ended up blowing up their mainframe. We believe there's a need to industrialise the legacy infrastructure and unlock high speed innovation in a trusted manner.
That's what Living IT is all about. We believe that BMC is uniquely placed because of its history of understanding the journey that companies have been on. We understand how to optimise the backend and unlock innovation at the front end.
Can you provide examples of how BMC is doing that for organisations?
Firstly, the industrialisation of the backend is not just about efficiency, scale and trust. This is about approaching automation in a whole new way, particularly in a hybrid environment where you may be running a hybrid cloud or a mix of legacy infrastructure. We need to put in place a set of real-time analytics tools to help you manage that environment as a factory and not as individual processes. These tools will automate and optimise your infrastructure and workflows.
Secondly, we want to transform the relationship between business and IT. There has been some friction between them, with IT unable to move as quickly. We thought "why can't we make it easy for employees to engage IT in an effective way?" So, we developed a product called MyIT, and the whole concept was to take a mobile-first and social approach where you subscribe to IT services that matter to you, like locating the nearest printer, through a mobile device.
We now have a million MyIT users. Vodafone, for example, has deployed MyIT to 150,000 employees. They have reduced calls to the service desk by 90 per cent and employees are using it to book services such as facilities or technology support. They're taking a genius bar approach, where employees with context- and location-aware apps can book an appointment with an IT professional at their location. This has led to huge cost savings with fewer calls to the service desk, as well as improvements in employee satisfaction, which is way off the charts. It's an example of how the power of cloud, mobile and social has transformed the engagement between business and IT.
Would that mean IT losing some control over its services to business decision makers?
IT was seen as a cost centre in the past. Today, we're talking about IT as a competitive weapon. You can unlock the power of IT to enable digital transformation. As much as we talk about the bifurcation of IT budgets and the greater involvement of business in IT decision making, we believe this needs to be done in partnership with the CIO.
While the CIO would give much of the influence and decision making to the business, you can't deliver compelling services unless the innovation engine and the factory are aligned. This means you need a mindset shift and a different kind of CIO – one who builds bridges and relationships with the business. At the same time, the business is also developing more knowledge about technology and issues of scale, complexity, compliance and risk.
Where do CIOs in the Asia-Pacific region stand with regards to that mindset shift?
Asia is leading in mobility. There are some mobile-first countries that are not trained in legacy thinking about mobility. We see some disruptive changes in North America and Europe that are not happening in Asia as quickly, but they will. Disruption is being caused by the consumerisation of IT and the impact of technology on the way governments deliver services to citizens. And we certainly see that in Singapore, which is a great thought leader, as well as in other countries that are embracing e-government as a transformative opportunity.
What impact would the Living IT initiative have on BMC's bottomline?
We have seen a significant increase in the growth of our new business, which grew in the high double digits during the first and second quarters. This is unheard of for a traditional legacy infrastructure software company. We expect this pace of growth to continue as the messages around bimodal IT and bringing IT to life become more understood. And it's not just growth in terms of revenue – we have commitment from our board and investors to radically increase our investments in R&D. We've increased that by US$120 million just this year alone, and this will increase significantly next year as we bring new tools and services to market. And it's great being a private company and having the ability to unlock organisational redesign, R&D investments and market repositioning.