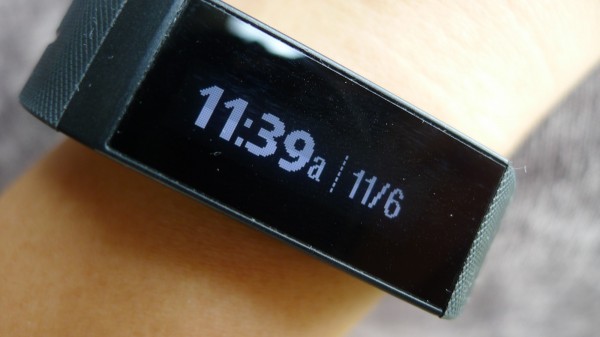 In a crowded market for wearable fitness trackers today, the Striiv Touch appears like just another one of them. Indeed, the device looks not very different from many other rivals.
After trying this fitness tracker out this week, I'd say it works as advertised and doesn't try to outdo its rivals in terms of features.
The Striiv Touch tracks your movements, telling you roughly how many steps you've taken, as well as your sleep patterns. It also connects to your Apple or Android phone via Bluetooth to notify you of incoming calls, text messages and meetings.
Nothing new, you say. What sets the Striiv Touch apart perhaps is its light weight and small size.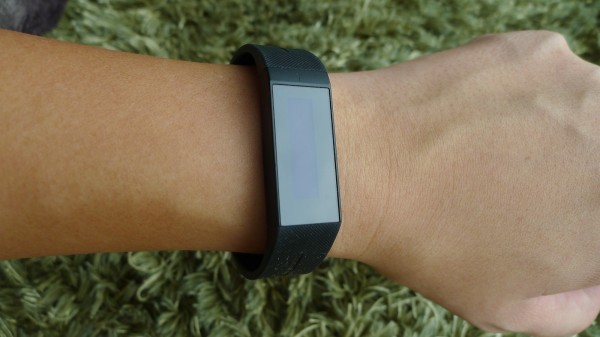 It still retains a screen, unlike the unobtrusive Jawbone Up24 fitness band, and resembles a smart watch of sorts. Yet, it is smaller than most smart watches, like Samsung's Galaxy Gear.
That, in my mind, is the Striiv Touch's best selling point. Often when it comes to wearables, you have to choose a very basic – or dumb – device that does little except to connect to a smartphone or a do-in-all with a large screen that rivals the fashionable oversized Swiss watches today.
The Striiv Touch is a nice in-between option. It looks sleek like a regular fitness band, yet can tell the time clearly with a monochrome display that is bright and easy to read, even in Singapore's bright afternoon sun.
It helps too that the device is made tough. The LED screen is protected by a piece of "ion hardened glass, while the strap is comfortably soft yet tough enough to take knocks and scratches.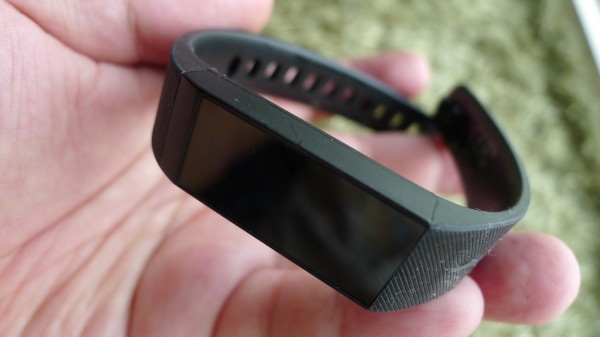 What you do sacrifice, in having the Striiv Touch small and tough, is the lack of options when it comes to changing straps. In the company's bigger Fusion tracker, you get three colours to select from, but not on the Touch.
In terms of fitness data, the Touch will give you details such as steps taken, distance travelled and calories burned. When you sleep, you turn on the sleep mode and let it track your sleep quality and duration.
What it doesn't track are other activities such as swims. When I went for a few laps in the pool with the Striiv Touch one afternoon, it continued to track the activity in terms of steps. The distance was a little off though – I swam 1km but it recorded about 300 metres!
I guess that comes with being so small. You can't have everything jammed in and still want a 14-gram device on your wrist that feels next to nothing in weight. The fact that it survived the water was good though. It means you can wear this thing when jogging, biking or swimming.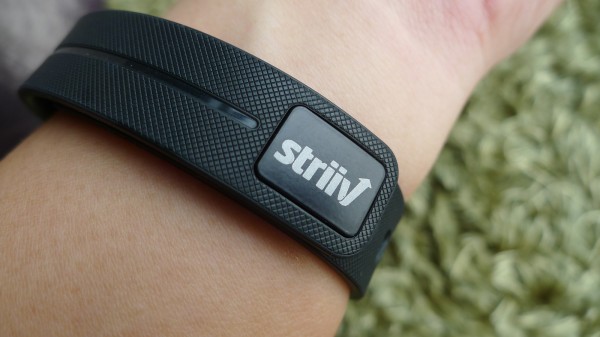 One thing that Striiv should improve on is device support. The Touch currently supports the iPhone 4 and 5, as well as iPads from the third-gen on, but I didn't get to try it with the new iPhone 6, which isn't listed now as a supported device.
With Android, the support is not comprehensive as well, considering the large catalog of devices that users can own. Striiv lists the Galaxy S3, S4 and S5, along with HTC One, Nexus 4 and 5 and Moto X and G as the models that work with the fitness band now.
I managed to pair the Touch device with my Galaxy S4, which was easy enough through an app downloaded on the phone. However, when I tried to do the same on an Asus Zenfone 5, I went nowhere with the app. It got stuck trying to pair with the Touch.
So, if you got an Android phone, make sure it is listed on the Striiv site before buying the Touch. Unfortunately, the lack of support is a deal breaker for many users.
That is the one big issue with the S$139 Striiv Touch, which has turned out to be well made and easy to use otherwise.
Next to a plethora of new fitness trackers, its combination of light weight and a handy screen makes it worth checking out – as long as your phone will work with it.