You can call it an inverted spider or crab, but one thing's for sure – the D-Link DIR890L probably won't win any awards for its looks.
It's not ugly, but this wireless router is huge. Even by the standards of behemoth networking devices sporting the Wireless AC3200 technology today, the DIR890L is big.
Promising better coverage and faster speeds, these routers require six antennas to do their thing. D-Link's offering follows suit, providing an oddly-shaped platform for its six antennas.
More importantly, its performance isn't shabby at all. For starters, its excellent WAN (wide area network) routing means it's handy for removing one common bottleneck that that limits many 1Gbps fibre broadband users in Singapore.
In quick tests at home, it recorded download speeds of 820Mbps and 860Mbps on separate occasions when connecting to a local cache server distributing a game patch.
The results were similarly impressive when I downloaded a game from Electronic Arts' Origin service to my desktop PC, which has a zippy solid state drive.
Via the router, a locally cached game file was downloaded at close to 800Mbps, which isn't too bad, considering real-world conditions like server load also count.
So, if you are getting a 1Gbps broadband service, the DIR890L is good to have at home. The router's 1GHz dual-core chip surely helps in handling the huge amount of bandwidth required to max things out.
What about wireless performance? Like other AC3200 routers, the DIR890L uses three wireless channels – one on 2.4GHz and two on 5GHz.
The maximum theoretical speed on the 2.4GHz channel is 600Mbps and each 5GHz channel offers up to 1,300Mbps, so in total, they add up to an impressive-sounding 3,200Mbps, which gives the Wireless AC3200 technology its name.
In reality, you'll probably never reach that speed. That's because you likely won't have so many devices connecting at the same time or have the ideal conditions for the signals to be free from interference.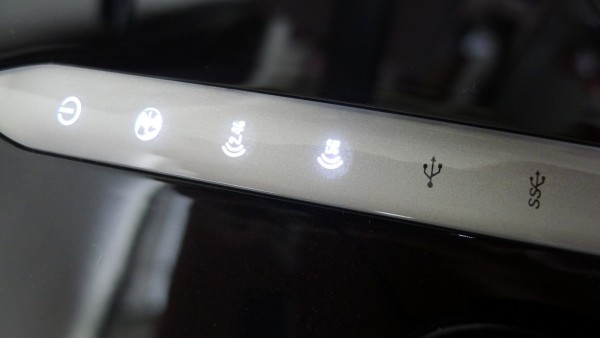 That's not to say AC3200 is useless, of course. It helps when you have several 5GHz devices – the router is able to connect old devices on one channel, leaving the other one free for demanding and more latency-sensitive apps like gaming or 4K video streaming.
Through my own tests, I can say the coverage offered is impressive. In my bedroom, two walls away from the router and usually a source of intermittent disconnections, I could receive a couple of bars on the Wi-Fi meter on my Samsung Galaxy Note 4.
That's hardly scientific, but I know for a fact that the new router doesn't drop a connection as easily as before, when I was using a Linksys E4200, which itself isn't a bad Wi-Fi router.
When connecting my Sony Vaio Pro 13 over a 5GHz Wireless N link, the laptop told me it was getting the maximum five bars for reception. Again, not totally scientific, but anecdotal evidence does seem to suggest improved coverage, at least over older routers.
I'm bearing in mind that my apartment, typical in size and layout to many others in Singapore, has blind spots created by included bomb shelters at home, for example.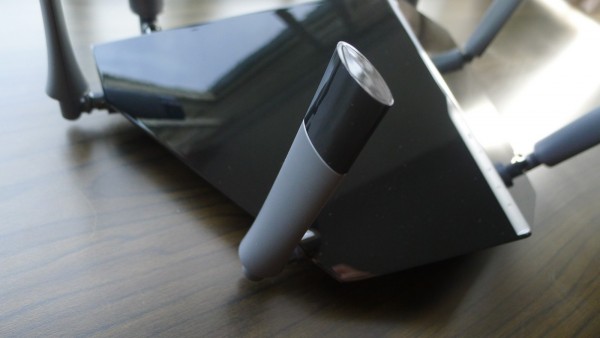 Besides coverage, what about the faster speeds claimed? I tested the speeds by connecting my home theatre PC, which was less than a metre from the router, via a Wireless AC link.
Using the best Wi-Fi adapter I had on hand – D-Link's AC1200-capable DWA-182 – I managed to download from a local FTP server at about 240Mbps.
That's almost similar to what I got on Linksys' EA9200 router when using the same equipment, which isn't surprising, since they both rely on the same XStream chipset from Broadcom.
Plug out the fast wireless adapter and insert an old one – a Linksys USB adapter running only Wireless N – and I see the speeds drop to under 80Mbps. So, yes, the new Wireless AC technology does matter, especially if you download large files often.
To be fair, that's using just one 5GHz channel, so it's not maxing out the Wireless AC3200's full spectrum of capabilities. Still, it shows that if you are upgrading from an old Wireless N connection, there are some clear improvements.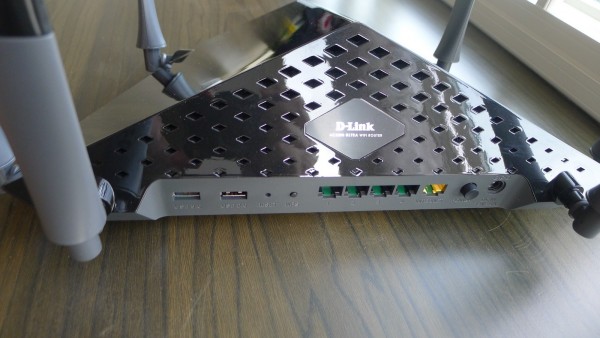 Of course, all this is still nothing when compared to speeds you get via a network cable. In previous tests, I could get up to 640Mbps downloads from the same local server, and that was limited by the server's slow-spinning hard disk.
I would go for a Gigabit Ethernet cable for maximum speed. If I want to avoid ugly cables in the living room, Wireless AC3200 (or Wireless AC1900) will be my next option.
What I'd caution against is believing the hype that wireless technology will replace your cables, especially when it comes to uses that max out your 1Gbps fibre broadband service.
For your gaming PC, where you'd spend time downloading large game files as well playing hours of online games that require low latency, I'd stick with a wired connection.
Which the DIR890L does admirably as well. So, all in, D-Link's new flagship device delivers the goods on the most important aspects.
It upgrades the Wi-Fi speeds at home for devices that are placed close enough to it and it removes a critical bottleneck – routing speeds – for folks looking to max out their 1Gbps fibre broadband services.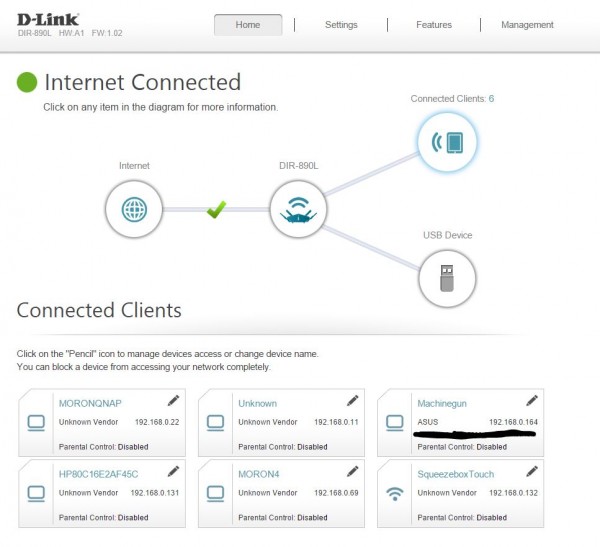 When it comes to controlling the router, the DIR890L's Web interface offers a simple look and feel that will appeal to folks looking for a fast way to make changes to their device.
One thing you have to note, though, is that the router will broadcast the same SSID (Service Set Identifier) for all three wireless networks, by default. So, if you used to have different names for, say, your 2.4GHz network and 5GHz network, you have to manually change that setting in the new router.
The router I tested was in glossy black, which fits well with many TV console tables, where the fibre point is usually close by. However, if you want to draw attention to that huge router, there's also a bright red one.
Colour is no issue with the DIR890L. Its S$399 asking price is the stumbling block for a lot of users. Like rival offerings such as Linksys' EA9200, the latest technology isn't cheap.
If you can bag one of these DIR890Ls at a good price, when signing up for a fibre broadband plan with a telecom operator, I'd say go for it.
Otherwise, better deals can be had with cheaper Wireless AC1900 routers, like D-Link's DIR880L or Asus' RT-AC68U, both priced at S$329 each.
They come with many of the goodies on the new Wireless AC3200 routers, just without the second 5GHz channel, which I suspect you won't use unless you have many devices connecting at the same time.