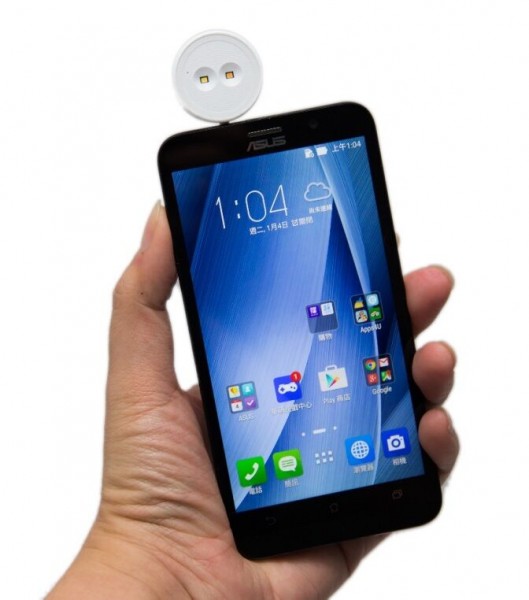 If you thought the selfie stick alone symbolised selfie-loving smartphone users, here's another gizmo you might see more often – a stick-on flash light.
Asus' LolliFlash, so-called because it looks like a lollipop stuck into a smartphone's earphone jack, promises users better lighting and even colour filters for that extra drama.
Out in Singapore from today for S$17.90, the dual-colour LED gadget is said to provide softer lighting that results in more natural skin tones.
Users can choose from three levels of brightness, which Asus says is not like the usual overly exposed flash on many smartphones. Plus, the LolliFlash comes with white, red and blue filters to change the mood of a picture.
The add-on works with any phone as long as you can stick the LolliFlash into its 3.5mm earphone jack without being forced to hold it awkwardly.
The main drawback? The 8-gram is powered by a modest 65mAh battery. Charged fully each time via a microUSB port, it lasts between 20 minutes on a full brightness setting and three hours when set to the dimmest.
So, shoot your selfies quickly. Or bring yet another gadget – a portable power pack – along.