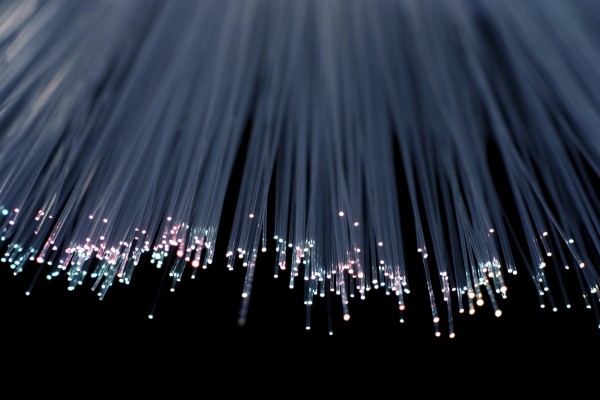 M1 yesterday rolled out a new range of fibre broadband services that can flexibly provide speeds from 2Gbps to 10Gbps to businesses, with plans to bring the speed upgrade to homes by the end of the year.
The new subscriptions, ranging from S$1,088 a month for a 2Gbps link to S$2,888 a month for a 10Gbps offering, are cheaper than previous top-end services for corporate users, the telecom operator said.
It had launched a 10Gbps offering last year, but that high-quality link used by banks and other heavy users comes with point-to-point connections and expensive add-on services.
The new deals are aimed at less demanding users who still want a lot of bandwidth but without footing a "five figure sum", said Willis Sim, M1's chief product development and corporate solutions officer.
He told reporters that printing firms, for example, would require a lot of bandwidth to transmit and download graphics and design content when they are printing annual reports.
Companies which own their own small buildings, he added, could take up the new plans too to serve dozens of users without worrying about slowing down.
Besides a speed boost and lower cost, another selling point is flexibility. M1 provides a Huawei optical network terminator that provides 1Gbps on each port to each segment of users.
This works like virtually segmenting a network, except that it is done physically, without users having to buy an expensive router to support the speeds above 1Gbps, then dividing up the bandwidth themselves.
This also means users can scale up over time, as M1 showed reporters yesterday at a demo at its offices. Customers could easily activate a new port on the provided ONT to add another 1Gbps boost to the network.
Should they want to aggregate, say 10Gbps, in one user who has the supporting network gear for that speed, M1 recommends a load balancer to automatically give any spare bandwidth on the network to this user who needs it.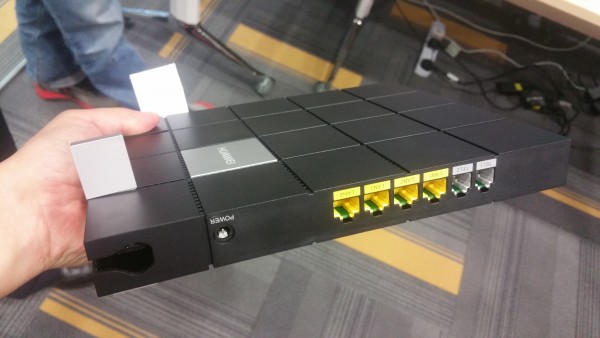 All that sounds mighty complicated, especially for home users, so M1 is bringing a cheaper Huawei ONT that offers the same features but only to a handful of users instead of dozens. Each user would get 1Gbps, say, to download and stream movies separately.
That also helps users avoid the cost of expensive network gear, like network cards for their PCs and routers to handle a 10Gbps service.
It's not clear yet how homes will benefit from all that bandwidth now (see our guide for 1Gbps plans), but the fast adoption of 1Gbps services here signals a demand for faster speeds in future, noted Sim.
He said the company hopes that prices for equipment would be cheaper in the next few months before bringing the same speed boosts to home users.
It won't be the first though. ViewQwest already has a 2Gbps offering, while Singtel is preparing 10Gbps services this year after an upgrade to its fibre network equipment that is similar to what M1 has carried out this year.