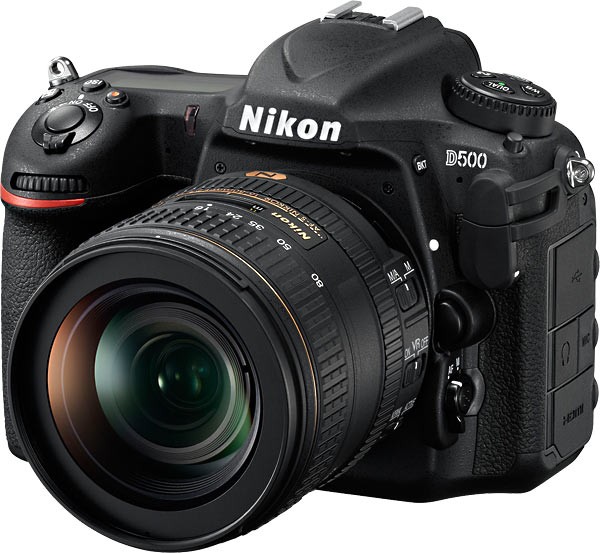 We are barely into 2016 and Nikon has come up with three new cameras – the D5, D500 and the KeyMission 360.
The Nikon D5 takes over from the Nikon D4s to be the flagship Full Frame FX professional camera and the KeyMission 360 is the Japanese company's first foray into the action camera category dominated by GoPro.
The most significant announcement has to be the D500, a  professional-level DSLR camera with an APS-C CMOS sensor.
Despite naysayers lamenting about the lack of image quality from crop-sensor cameras, companies such as Fujifilm, Olympus and Panasonic have managed to convince users and even professionals to switch to their mirrorless offerings.
Even Sony has provided some very capable cameras such as the RX10 Mark 2 and the RX100 Mark 4 with their comparatively tiny 1-inch sensors.
Two significant events happened during 2015, when APS-C sensor based-cameras from Samsung (NX1) and Canon (EOS 7D Mark 2) hogged the headlines. That may have prompted Nikon to come up with the D500.
There are a few reasons why the demand for APS-C based shooters is still strong. The smaller APS-C sensors allow lenses to have an even longer telephoto reach and provide a deeper depth of field in the images.
For example, the Tamron 150-600mm f5-6.3 would have a reach of 225-900mm at full frame equivalent and yet maintains the aperture value and in turn, allows a faster shutter speed to be employed.
Such lenses with better ISO performance would enable users to try their hand at sports and wild life photography, something that used to be in the realm of photographers with very expensive lenses.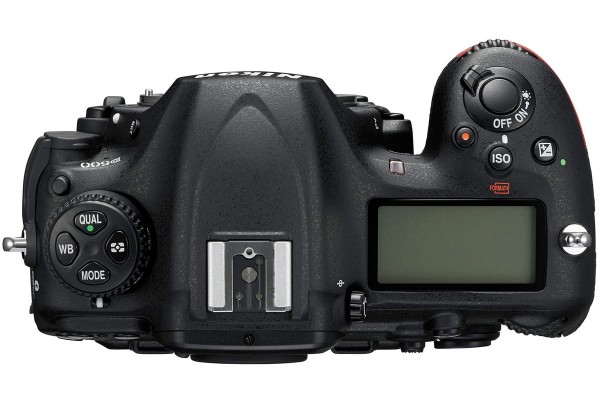 And for those who shoot landscapes, the crop sensors provide a much deeper depth of field too.
I can just use a f2.8 aperture to capture an image that has the same area of sharpness of a f4 setting on a full frame camera, assuming a crop factor of 1.5x.
Consequently, if I want to shoot a portrait with a bit more bokeh in the background, a 85mm lens with f1.4 aperture can yield a f2 bokeh effect with an equivalent focal length of 127mm on a full frame camera. Fortunately, such lenses do exist at bargain prices and those from Samyang are definitely well worth a look.
The improved ISO sensitivity, auto focus tracking and operating speed of these new crop sensor cameras have put some old flagship full frame cameras to shame as well.
It is little wonder that Sigma, a manufacturer of third-party lenses, is still willing to introduce the 18-35mm f1.8 Art lens that is a most versatile lens when it comes to street and event shooting for crop-sensor cameras.
Tokina has also introduced its excellent 11-20mm f2.8 PRO DX Ultra Wide Angle lens that is great for landscape and astro-photography.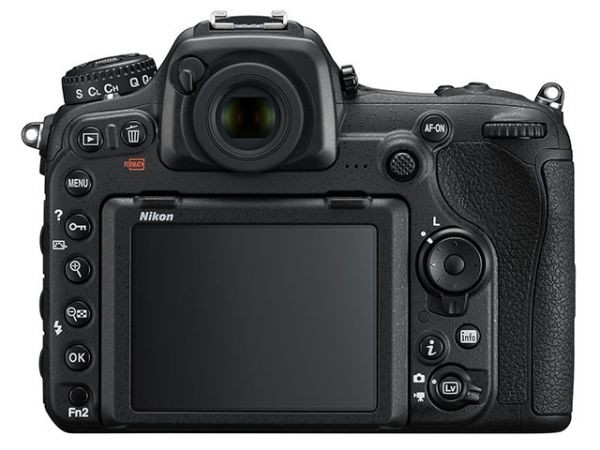 What's also exciting is that these lenses will work with a very able shooter in the form of the Nikon D500.
Top of the list has to be D500's use of the flagship D5's auto-focusing module, the Multi-CAM 20K auto-focus sensor module. This is paired with a 153-point auto-focus array that will cover the whole viewfinder for more accurate tracking of a subject.
What's more, the Nikon D500 is able to shoot at a good 10 frames per seconds (fps) and is armed with a memory buffer that can hold 79 14-bit uncompressed RAW files when attempting continuous exposure for sports, action and wild life photography.
The new shooter has expanded its ISO range to ISO100-51200 for its 20.9 megapixel CMOS sensor, perfect when you need to increase shutter speed but still want to retain some image sharpness and clarity at higher ISO settings.
Like many new cameras today, it can shoot 4K videos but only up to 30p. You get up to 60p for Full HD recordings.
For those who are into time-lapse photography, the D500 does auto recording of time lapse sequence in 4K resolution as well. Its built-in three-axis vibration reduction feature and rear tilt screen would be useful for video shoots too.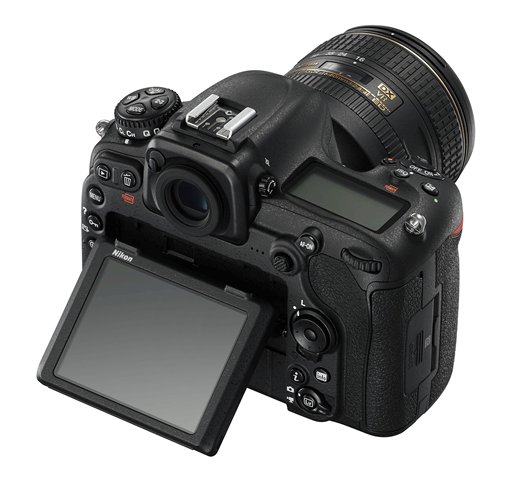 That's not all. The D500 will be weather sealed for all-weather shooting, assuming you have a weather sealed lens.
Its controls take after those found on the professional-grade D800/D810 cameras, letting you change settings intuitively and quickly.
The only thing that may be a let down is Nikon's introduction of the XQD memory card format. Unlike more common SD Cards, these XQD cards do not come cheap.
A 210 MB/s Lexar 32GB memory card costs US$89.95 online and won't be affordable anytime soon given its scarcity in Singapore's retail shops.
You can still rely on the cheaper but less rugged SD cards with the D500. But you'd need need an XQD card if you want backup storage.
Despite the shortcoming, the D500 brings significant upgrades from the Nikon D300s that it replaces. It may even outperform the current D810 full frame DSLR, at least on paper.
What you get is a crop-sensor version of the Nikon D5, which is by itself a feat. If the quoted price of US$1999.95 (body only) follows through to Singapore market at less than S$3000.00, Nikon will have a field day matching demand.
So no, it's not too late for a crop-sensor DSLR. The D500 is one worth looking forward to this year.
Look out for our hands-on test with the camera soon.