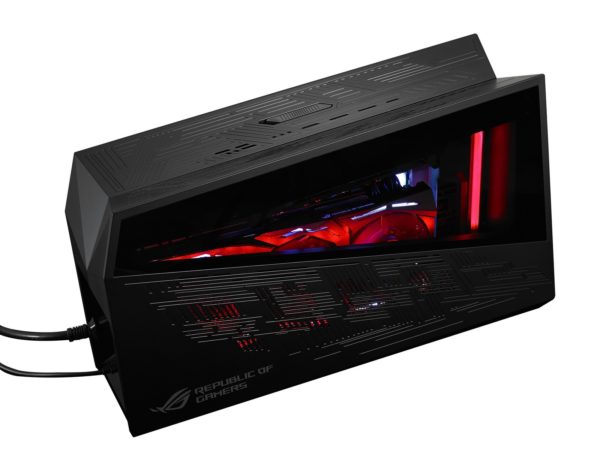 If you want a thin and light laptop to carry around but also the graphics power to play games, you'd be happy to know that Asus' ROG XG Station 2 now lets you have the best of both worlds.
Out in Singapore now, the external graphics dock enables you to slot in a desktop graphics card, such as top-end Nvidia GeForce GTX 9/10 and AMD Radeon R9/RX models, to amp up the eye candy in games.
Connect it up to your laptop and your thin but usually power-starved machine will have the graphics muscle of a desktop PC. Want to upgrade a graphics card? You should be able to pop in a new one in future.
More than a simple external graphics card box, the ROG XG Station 2 also works as a regular laptop dock. It comes with four USB 3.0 ports and a gigabit LAN socket so you don't have to rely on Wi-Fi for your games.
To bring all these goodies to a laptop, the Asus box relies on a Thunderbolt 3 link as well a proprietary connector that it claims can boost performance by another 15 per cent.
What also helps is the onboard 600-watt power supply that's been certified 80 Plus Gold for efficiency. Five hundred watts go into the graphics card while another 100 watts can be used to juice up your laptop.
The good thing is, you don't even need to restart your laptop when you plug it into the station. This means you can get into a game with minimum fuss.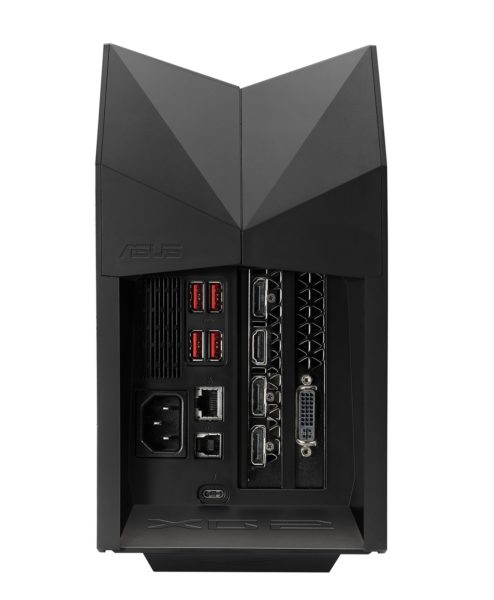 Unfortunately, for all that flexibility and power, you'd be set back a hefty S$888 by the Asus ROG XG Station 2. That's the cost of a high-end graphics card you have to separately buy.
Still, the latest such external graphics dock for laptops is a good sign for folks who have wanted their laptops to do more, without lugging a heavy machine around all the time. It's also a boon for users in Singapore who live in tiny apartments that don't have space for bulky desktop PCs.
Asus had released its original XG Station 10 years ago that enabled users to add a desktop Nvidia 8600GT card to their laptops, but since then, others such as Razer, Dell Alienware and PowerColor have come up with their versions of such boxes.
Sony's Vaio Z laptop in 2011 also came with an external graphics card which boosted graphics performance on the slim portable machine. However, the add-on only worked with the particular model.
The difference this time is that many of these docks should work with a broad range of laptops. That could make external graphics cards a more common thing in future.
Asus currently only lists its own laptops on its compatibility list, but you should be able to connect up other machines if they have a Thunderbolt 3 connector and the firmware to support external graphics cards.