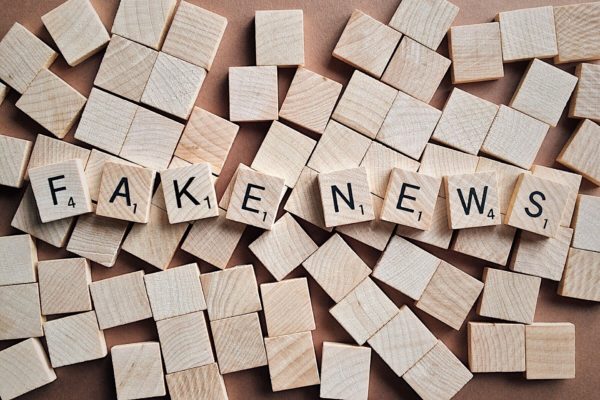 The thing about fake news – a phrase that Donald Trump first used ironically to discredit negative reports about himself – is that the more you tell people something is fake, the more some of them will want to believe it.
There are many examples of this. Look at how hard the scientific community is fighting against the anti-vaccine misinformation movement in the United States.
This is happening even as the lack of protection in young children in some states is bringing back diseases once thought eradicated, such as measles.
So, it is with no small measure of relief to hear Singapore lawmakers bring up the importance of media literacy and community action to combat the growing threat of fake news this week.
A Select Committee will be set up to reach out to society to find how best to do this, after a motion for that was passed in Parliament yesterday.
Heartening to hear was the ground-up approach that many lawmakers stressed on, besides the possibility of legislation to prevent the spread of falsehood.
Of course, the temptation is to pass laws that offer a quick fix. They may tighten the spread of information, for fear that something could spark racial disharmony or public unrest.
Yet, the legislation for many of these concerns is already in place, with the Sedition Act, for example, used in the past several years, against individuals using inflammatory remarks to create ill-will among people.
One area that the government might consider tightening are rules for telecom operators and social media networks. Can these companies assist in preventing the spread of falsehood on their networks?
Facebook, for example, publicly acknowledged that Russian-backed posts reached 150 million Americans during the country's presidential election in 2016. It has since brought out tools to help people find and stop following some of these fake Russian accounts.
However, putting the onus on Facebook, or indeed any technology company, to stamp out the spread of falsehood is a dangerous thing. They end up being the gatekeepers in a society that will continue to depend on these "censors" to determine what's real – or not.
That's not to mention that the legislation is often slow to take effect. Even if a WhatsApp message or Facebook post is somehow stopped at the networks, it can often mutate and re-spread again.
If you look at the spread of malware, which IT networks have struggled to stop, you will understand how difficult it is to stop fake messages.
That's not to say the government should not try. Facebook had to delete thousands of fake accounts last year, after coming under pressure from European governments threatening regulations against the spread of falsehood.
Still, more effective than any legislation is user education. Just like people have to avoid clicking on suspicious links, they have to be aware of articles that may peddle falsehood. Most importantly, they have to know real from fake themselves.
Instead of a government website, such as Factually, that tries to tell you what's real or not, the truth needs to emerge from a media-literate audience. Media literacy cannot just be taught from the top down.
After all, not everyone agrees with the government's position, and even a site such as Factually can be construed as speaking from the government's perspective.
The reality is, people live in their own echo chambers today. What is crucial is to encourage the growth of a media-literate society. People have to question the credibility of an information source. They have to double-check a report. They have to ask for the big picture.
How do we get there? Since 2012, the Media Literacy Council (MLC) has been reaching out to communities, for example, to promote cyber wellness and best practices in media consumption.
However, the best way to guard against fake news is to simply read widely. Readers should look up a site where an article is posted, to see its track record. They have to demand that a site be transparent and make a correction to an erroneous report clearly.
In other words, ask for more quality. The problem with that is that there has to be more credible news sources in Singapore.
The established mainstream media outlets are suffering from falling readership and competition from overseas media. With Singapore Press Holdings' retrenchment exercise last year, many seasoned reporters were inevitably let go. Institutional knowledge is not something you build overnight.
Meanwhile, the new digital options have not been able to offer readers what's missing. The Middle Ground (TMG), which brought a fresh, independent and serious take on news, for example, ceased publication at the turn of the year. It had run out of funds.
The established media here are falling behind as well. Often hemmed in by strict media laws, they are facing competition from regional and international rivals such as the South China Morning Post (SCMP) and the New York Times.
A hard-hitting SCMP story about an SMRT accident in October was shared on Facebook among Singaporeans extensively, rivalling the coverage that the local papers offered.
In the Oxley Road squabble among the Lee siblings last year, readers may argue that reports on the SCMP, free from worrying about backlash from the Singapore government, are more independent than those from home.
What this means is that Singapore's media, already often seen as pro-government, will find it an uphill struggle to be viewed as independent sources of information.
The accuracy of news reports in The Straits Times is usually not in question, but if it tries to explain, say, an unpopular government policy that will only be beneficial in the long term, it can expect scepticism from readers.
In fighting fake news, there first has to be an acknowledgement that facts and opinions are different things. People can have different opinions based on the same set of facts. However, they first have to have that set of facts in the open.
A vibrant media landscape brings us that. Inevitably, there will be sites dressing up politics as entertainment. There will be sites with click-baits to draw people in to boost advertising revenues. This has happened in the US.
Indeed, if the US, where the Fourth Estate and press freedom are enshrined, can end up electing a president based on his appeal to nativism and racism, why should the role of the media be expanded?
This is the classic question that Singapore's parliamentary committee has to answer. It is whether the masses will be smart enough to sift out the real news from the fake.
If the US is an indication, it is that credible media institutions will play an important role in shining a light of truth, even in a dark era of fake news and a deeply divided people.
After a story broke last year in the Washington Post of a Republican candidate having a sexual encounter with an under-aged girl in Alabama, the traditionally pro-Republican state elected a Democrat senator for the first time in decades.
In Singapore, what needs strengthening are independent, trusted sources of information, as well as the media literacy in people to discern fact from fiction.
Some legislation will stem the flow of fake news sometimes, but it will never stop its dissemination all the time. If it is seen as yet another way to control the freedom of expression, it could end up amplifying the sources of fake news even more.
Disclosure: The author was a member of the first Media Literacy Council and a former technology correspondent with Singapore Press Holdings.