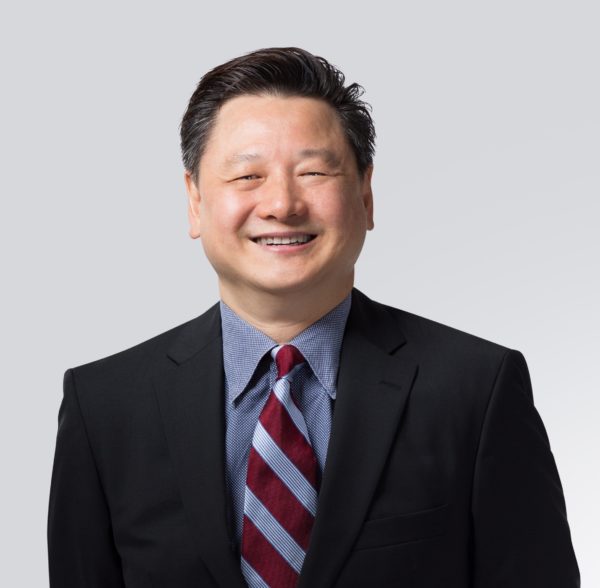 Facing steep rental costs and tough competition from online stores, retailers in Singapore have been forced to find new ways to win over customers in the past few years.
So, it was a little surprising to some consumers when Courts opened a new store at Funan, the former IT mall now rebranded as a lifestyle destination with food stalls and other outlets, in June.
How does it compete with smaller players online? Would people simply visit the Courts store to window shop and then go online to order from cheaper competitors?
Besides delivering relevant experiences, like smart home gadgets at its new Funan store, Courts makes sure to be where customers are ready to buy, said Ben Tan, the country CEO for Courts Singapore.
Though online sales still account for a "single-digit percentage" of its total sales, it is telling that one in four of these online customers collect directly from its stores, he told Techgoondu.
In this month's Q&A, he said the company has had to change how it engaged customers but one thing has remained crucial – trust.
NOTE: Answers have been edited for brevity and style.
Q: The retail crunch is affecting brick-and-mortar stores in Singapore drastically in the past few years. What's Courts doing in the new Funan outlet to draw people to the store?
A: Today's retail shoppers still want to visit and experience physical stores, just in new ways. The personal touch in terms of great service and counsel remains important – especially when making big-ticket purchases – and that is why we continue to invest in our store experience.
However, stores must change with the times and are already evolving beyond the transaction into educational, experiential and community-sharing spaces.
Courts Funan is our answer to this and the trend of smart homes taking off. To serve both the smart home expert and beginner, 80 per cent of the store product range is IoT-enabled.
It has many firsts, including Google's first experiential zone in Southeast Asia, Samsung's largest smart home concept and a debut range of WoBo smart edutainment robotic assistants – all to enable consumers to get up close and personal with the tech and visualise how they can use it in their own homes.
During our opening weekend, we saw many families with children interacting with the robots and trying out the smart home demos.
Q: How much of your sales now are from your website and how much of it is from your physical retail outlets?
A: We continue to grow our online sales and today it remains a single-digit percentage of total sales – which is actually on par with online retail sales penetration in the local market.
Courts views e-commerce as complementary to brick and mortar, driving sales and traffic to and from our physical stores.
Since the relaunch of our e-commerce platform in 2017, it remains our largest store with over 17,000 SKUs (stock keeping units). We continue to enhance the user experience and strengthen the system robustness of our back-end security.
Today, as part of the omni-channel shopping experience with us, one in four Courts online customers choose to click and collect in the stores.
Q: Technologies, such as location tracking, have been touted as possible solutions for retailers. What are the ones that have made a difference to you?
A: As a retailer, adopting technologies to improve productivity and stay lean and agile is critical. Today's information age has enabled a more scientific and data-driven approach to understanding and serving our customers better.
In terms of marketing, we've been able to gauge the success of our promotions via A/B testing and see what customers respond to.
We have also been focused on building our back-end CRM (customer relationship management) capabilities, to ensure we keep a centralised view of our customer and provide a seamless experience for them whether they shop with us in stores or online.
Ultimately, we continue to be led by the customer and explore technologies that enhance their shopping experience.
Q: How much does customer service count in Singapore, given that price competition seems to have been the main consideration for many consumers in the past?
A: Price remains the ticket to play and we have in place our price promise to match or better prices offered by direct competition. However, retailers need to stay laser-focused on their customer service proposition, or else they won't be able to thrive.
For years, we have looked at customer service as a key metric of commercial success. We believe this is what has helped us remain the leading electronics and furniture retailer in Singapore, and what will make the difference between omni-channel and pure-play retailers.
We closely monitor our Net Promoter Score, an industry benchmark, and are proud to share that today, eight out of 10 customers would recommend us to their friends and family – and we continue to improve this every year.
In a digital age, consumer trust is of critical importance. We have just been presented our renewed CaseTrust Gold certification, being one of only four local retailers to currently enjoy this accreditation.
When shoppers buy with us, especially big-ticket items such as furniture or air-conditioning, they want to be assured that their purchase is covered from end to end, and delivery, installation and maintenance are handled by accredited providers.
And that if there are any subsequent issues, they have peace of mind that they will be taken care of professionally.