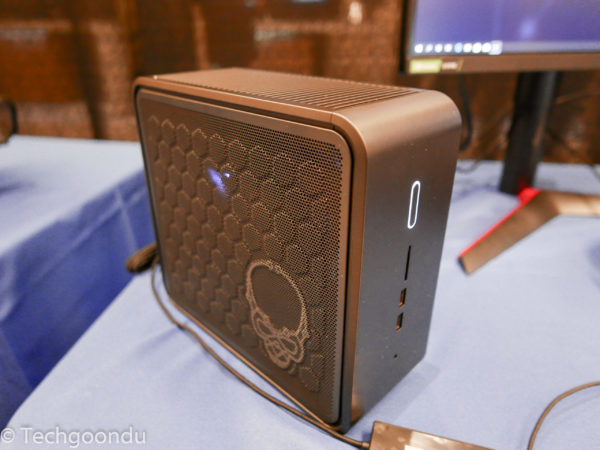 If you've always wanted to build a gaming PC that's powerful while sitting neatly on your desk, then 2020 is going to be a good year with Intel's new NUC 9 Extreme.
The new DIY kit, codenamed Ghost Canyon, is no bigger than a network attached storage (NAS) drive but comes with a Core i5, i7 or even i9 processor plus the ability to slot in a high-performance desktop graphics card.
Now, NUC or Next Unit of Computing in Intel-speak, is nothing new. By incorporating an Intel processor onboard, these DIY kits are ultra-compact and only require you to bring your own memory modules and storage drive (see our DIY article).
One of these ultra-compact kits last year even had an AMD graphics chip soldered on the motherboard, to give gamers some of the graphics performance they craved.
This time, however, a proper graphics card can be added separately, which means you can pop in more powerful options over time. Plus, the included power supply is a beefy 500-watt affair, so you have enough juice for the components.
There are also the expected connectivity options on the NUC 9 Extreme. There are Wi-Fi 6, Bluetooth 5, two Gigabit Ethernet ports, two HDMI ports and several USB ports. To be sure, this is a power-packed platform for a top-end PC.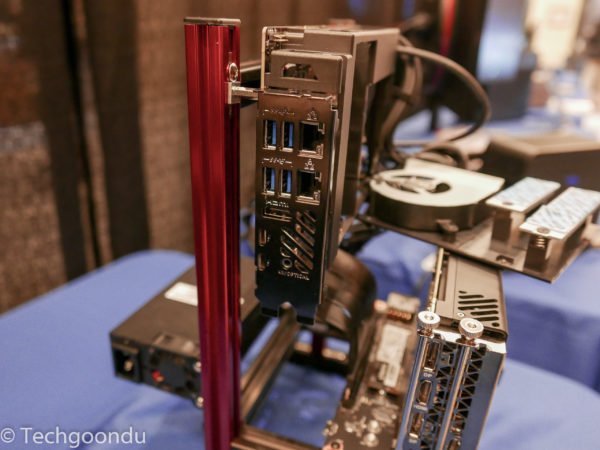 The NUC 9 Extreme, along with its workstation twin, the NUC 9 Pro, is among the coolest things I saw at CES 2020 last week at Las Vegas.
Finally, you can easily set up an ultra-compact gaming PC without worrying about finding the right chassis, cooling fans or mini ITX motherboards.
One big question, of course, is whether the PC runs noisy when it's trying to cool down all the components. At least from my quick interaction with a demo PC at the Intel setup last week, I didn't detect any loud and irritable noises.
This was with a NUC 9 Extreme with an external graphics card that was running a first-person shooter game. Add the audio effects from your game and I expect the relatively soft fan noise from the PC should be drowned out.
There's a caveat here, of course. Intel's own NUC 9 Extreme design is so compact that you may need to choose the right graphics card to fit in. In particular, the chipmaker has specified an 8-inch card length for use with the kit.
Already, Asus has come up with a dual-slot Nvidia RTX 2070 that is made for the Intel chassis. Just don't go buy the latest triple-fan behemoth with an extra-long board.
That's unless you opt for fancier third-party chassis based on the NUC 9 design, from, say, Razer or Coolermaster. The Razer Tomahawk, for example, can fit longer graphics cards and looks cooler too, but expect it to cost more as well.
For the Intel NUC 9 Extreme, prices reportedly start from US$1,050 for a Core i5 kit, going all the way up to US$1,700 for the Core i9 version.
For folks looking to build a compact gaming PC, the NUC 9 Extreme is definitely a kit worth checking out when it turns up in March.
It changes the way you'll look at ultra-compact PCs – the innocuous-looking small box on your desk could soon be the fastest PC in the house.