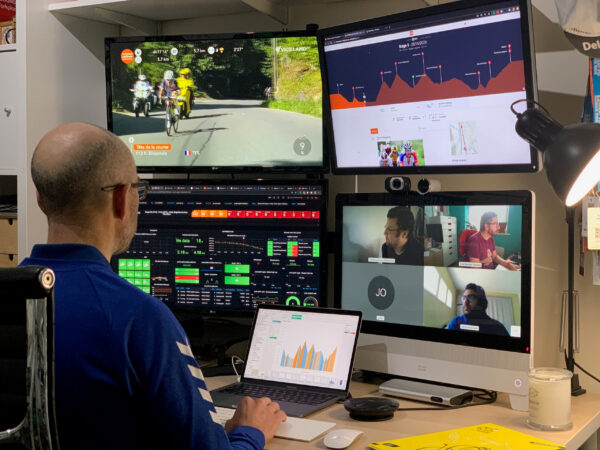 Slovanian Tadej Pogacar riding for UAE Team Emirates claimed victory on September 20 for this year's premier cycling race, Tour de France.
No cheering fans watched him sail across the finishing line. Due to Covid-19, spectators were not allowed, to prevent possible spread of the coronavirus.
Unlike previous years when fans stood shoulder to shoulder along the route, cheering the cyclists from 22 teams, spectators were kept away from most of the gruelling 3,500km route during the 21-day race.
Instead, race organisers Amaury Sport Organisation (ASO) and its the technology partner NTT created a global stadium experience called "virtual zone technique", which allowed fans to watch the race from their homes.
This kept the technical team safe while remotely supporting the race operations and providing an enhanced experience for fans.
With remote tech support proven, NTT will provide a hybrid model for Tour de France 2021, said Peter Gray, who leads NTT's advanced technology group for sport.
There will be a small on-site team "to provide direct communications with key race officials, allowing us to build relationships in a high stress environment".
This builds trust, he said, adding that NTT had been able to make the virtual tour work this year because of its good relationships and understanding with key officials.
The Tour also delivered a timely lesson, highlighting that planning and adaptability were of utmost importance.
Last year, NTT re-architected the underlying platform for a virtual race as part of its technology roadmap to use digital technology to provide spectators with more engaging viewing experience. Covid-19 hastened pushed the timings forward and hastened the development of virtual platform.
On top of that, Gray believes that the platform can be re-purposed not only for other sporting events, such as triathlons and motor sports but enterprise solutions where real-time processing and Internet of Things (IoT) data are required. "This is an increasing requirement in a whole range of industries," he said.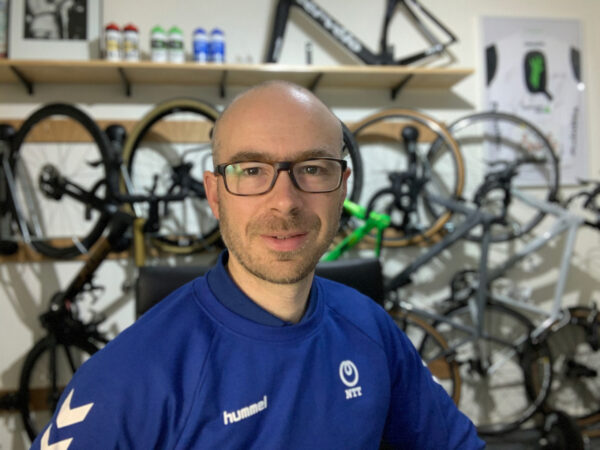 The technologies that brought the race alive included advanced real-time data analytics as well as mesh networks and IoT. Sensors on the racing bicycles captured the position of each cyclist, creating a digital picture of the race.
In rural areas where there were no Internet signals, the tracking was done using a proprietary solution developed by NTT. This multiplexed the data from the sensors and TV signals which were then beamed to a plane circling in the air.
All the images and data collected were pushed to a data analytics engine which processed the data in real-time and offered new digital services.
The Tour de France Race Centre is a live-tracking platform showcasing key race data, live rider telemetry and other insights including race predictions and race commentary.
An AR app offered live race data and 3D views of the race's amazing landscapes from the French Riviera and Provence to the Alps and the Champs Élysées.
TV broadcasters gained fresh insights and visualisations from the data collected including real-time information of a cyclist timings and speed. A Twitter channel @letourdata shared the data, keeping fans updated with the latest in the race.
Gray and his team of about 40 techies worked around the clock to scale the platform for the race. His team worked remotely from South Africa, India, Britain and other countries leveraging on NTT's managed services security, collaboration and cloud and networking services to support the Tour de France.
By moving to a real-time platform, it used a "containerised" open source technology stack.
NTT piloted a light-weight version of analytics in Docker containers, to prove the underpinning technology and components could work before scaling it out. "We developed a platform that is highly flexible and which can be deployed at the edge, in the cloud or client data centre," said Gray,
Around the world, Covid-19 has led to postponements and cancellations of major sporting events. The Tokyo 2020 Olympics has been delayed to next year.
With social distancing, fans have disappeared from stadiums, football fields, basketball and tennis courts and sporting arena. Even if the sports meets were held, fans were not present.
At the recent US Tennis Open Championship 2020, which ended about 10 days ago, no fans were present to see Naomi Osaka lift her third Grand Slam Trophy.
Sports organisers like ASO aims to continue holding competitions but with fewer spectators present, they are turning to technology to retain and gain new fans and create engaging viewing experiences for them.
In Singapore, the world's largest martial arts organisation, ONE Championship is partnering with Microsoft to deliver data-driven digital experiences. It will use Microsoft technology for streaming and personalised content offerings for fans.