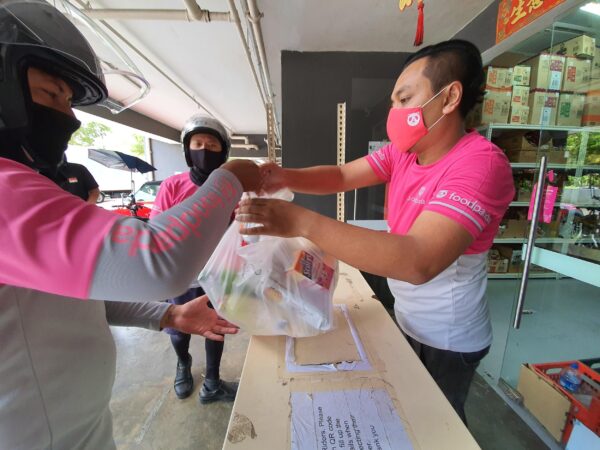 Foodpanda is expanding its pandamart grocery delivery service to four new markets – Japan, Laos, Cambodia and Myanmar – by this year, boosting its reach to 12 markets in Asia.
The food delivery service provider has been expanding its grocery delivery service in the past 14 months, following in the footsteps of rival Grab, which started offering grocery deliveries in 2018.
In Asia, Foodpanda now has 150 pandamarts, so-called "cloud" or online stores which let it deliver anything from shampoo to ice cream, among 4,000 products on sale.
It promises to deliver items within 25 minutes, by using these small warehouses located around a city to pack and deliver items directly to customers whenever an order is placed.
So far, Foodpanda has offered the service in 40 cities in eight markets in the region, with the four new ones to be added by the end of the year, it said last week.
Certainly, the lockdown caused by the pandemic in 2020 has forced many consumers to turn to online stores such as Foodpanda's to get their necessities without heading out to a store.
In Malaysia, when the Movement Control Order (MCO) that went into effect earlier this year, grocery orders for Foodpanda shot up by almost 70 per cent in January alone, the company revealed.
It said it worked with local partners to source more than 60 per cent of products in Malaysia, offering local choices to consumers at a time of restricted movement.
"Launching 150 pandamart across 40 cities in the midst of a pandemic was no easy task, but Foodpanda realised the critical importance in bringing our consumers what they really needed quickly and safely, especially during times of movement constraints," said Abhishek Sahay, director of new verticals at Foodpanda. "