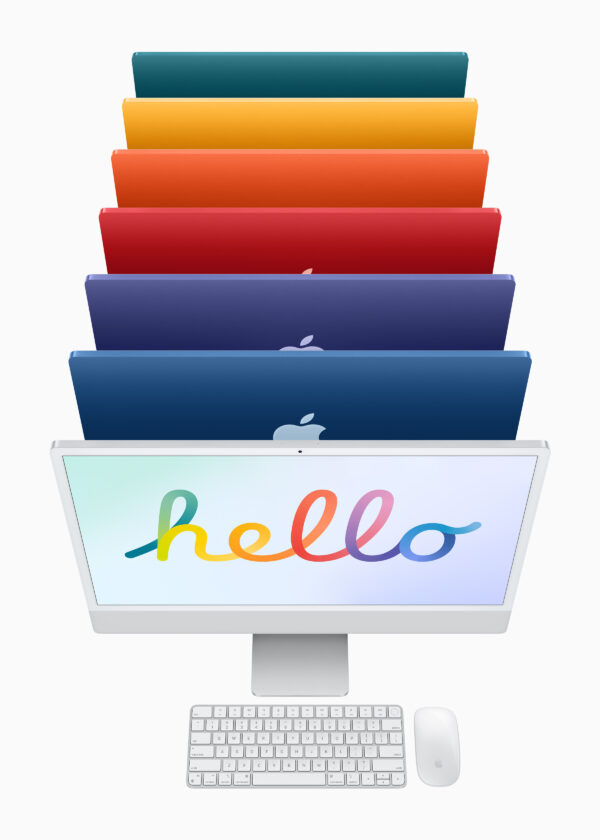 Each time I sit through a new Apple event, I end up with a wishlist of devices I want to buy. For the Apple's first product launch event of 2021 yesterday, my wishlist includes a colourful iMac, the latest iPad Pro with 5G and M1 chip and the purple iPhone 12.
Colourful new iMacs
The iMacs received a colourful makeover. It is available in seven new colours including pink, yellow, purple and orange. They are reminiscent of the first iMacs released 20 years ago which also came in different colours.
Powered by Apple's custom M1 silicon, the new iMacs are more compact, sporting a new, thinner aluminium design.
It comes with a 24-inch built-in display with 4.5K retina display and an improved camera that can record 1080p video in low light. It is powered by a powerful 8-core CPU in the M1, which Apple says has the fastest integrated graphics in a PC. CPU performance is 85 per cent faster while GPU performance is now up to two times faster, it adds.
The new iMac ships with a new magnetic power connector just like the MagSafe laptop chargers that came with previous laptops. For users who like to colour-coordinate: the keyboard and mouse come in the same colours as the new iMacs. A nice touch too is the updated keyboard with an emoji key and a fingerprint sensor. 
Each iMac features two Thunderbolt ports and comes with 256GB or 512GB storage. The entry-level 7-core GPU and 8-core CPU starts at S$1,849 and is available in blue, green, pink and silver.
The more powerful 8-core GPU iMac starts from S$2,149 and is available in blue, green, pink, silver, orange, purple and yellow. Sales start on April 30 with products available from mid-May.
I thought the new iMac looks like a big iPad. At 24-inches it is a nice size and with the ability to move work seamlessly across iPhone, Mac and iPad through a feature called Continuity, it is worth my taking a serious look at buying the iMac. What colour should I choose?
Updated iPad Pro
Apple is cascading the M1 chip to all its products including the updated iPad Pro. With the M1 chip, the new iPad Pro has become much more powerful – the most powerful tablet, says Apple.
The 12.9-inch tablet's liquid retina XDR screen brings improved resolution.  It uses a new technology called Mini-LED, where an array of LEDs that is brighter and has better colour resolution, offers an improved display.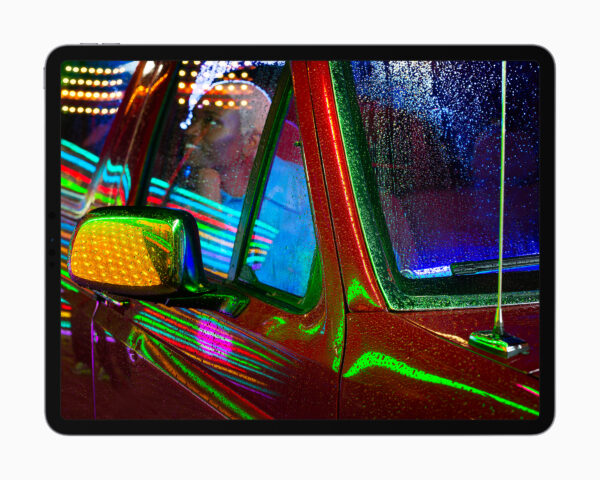 Also receiving a shot in the arm is the camera. The iPad Pro now sports a 12-megapixel front-facing camera with an ultrawide lens that can automatically pan to keep human subjects in the picture. This is will be much appreciated, with people spending so much time video conferencing and taking videos to share with families and loved ones.
Some models will come with 5G support. The updated iPad Pro comes with an improved USB-C connector that will allow the iPad to connect to higher-resolution monitors and download images from a camera more quickly. This is a boon for media professionals such as photographers, videographers and digital artists.
Orders for the new iPad Pro 11-inch and 12.9-inch models start on April 3. They are available in 128GB, 256GB, 512GB, 1TB, and 2TB configurations. Prices are from S$1,199.
The model with the 5G support sounds interesting. The iPad Pro is my constant companion wherever I go, so with 5G, accessing the Internet will be superfast.
Other products
Apple has added a new colour – purple – to its iPhone 12 lineup. The iPhone 12 and iPhone 12 mini will sport the new colour. On the phones, the colour of the aluminium frame matches that of the back glass panel. Other features remain the same.
Pre-orders starts from April 23 night.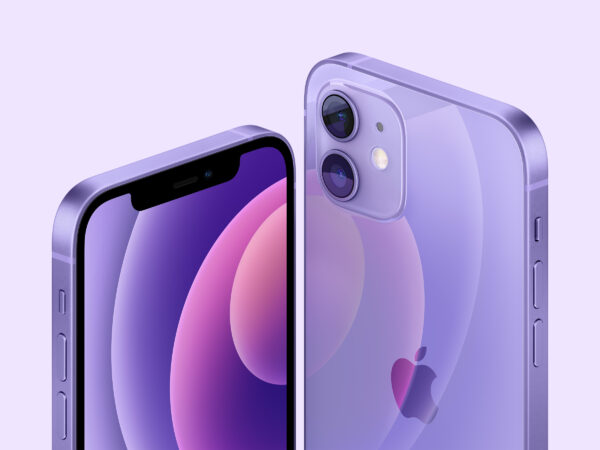 And with new phones, there will be new cases. Apple also unveiled a new Magsafe leather case or leather sleeve in deep violet, a silicone case in capri blue, pistachio, cantaloupe, or amethyst. They can be ordered today.
Purple is a nice colour. But it is not available for the iPhone Pro. I'm re-thinking a purchase.
Other new products unveiled at Apple's first event of 2021 include:
• Podcast subscriptions: Paid subscription is coming to Apple podcasts. The new Channels feature allow listeners like me to select, listen and follow podcasts from my favourite creators much more easily.
On the free Channels, listeners can enjoy ad-free listening, access to additional content, and early or exclusive access to new series.
On the premium channel, listeners will be able to enjoy premium subscriptions from independent voices and premier studios, including Tenderfoot TV, Pushkin Industries, Radiotopia from PRX, and QCODE, to leading media and entertainment brands, such as NPR, the Los Angeles Times, The Athletic, Sony Music Entertainment, and many more.
Podcast creators will fix the price. Listenership for podcasts has risen in the US. However, to catch Asian listeners including myself are not familiar with Tenderfoot TV or Radiotopia. To catch audiences here and in Southeast Asia, Apple will need to expand its inventory of content relevant as well as familiar to listeners here.
Will I subscribe? It depends on the price.
• AirTag
This is a lost item finder based on Apple's Find My technology. It uses a technique Apple calls "precision finding". Tag the coin-sized widget to your shoes, purse or keychain and use Apple's Find My to locate it.
They are available singly or in a pack of four. Price starts from S$45, available for ordering from April 23 night. 
• New Apple TV box and remote
The Apple TV 4K box has a new processor able to handle high frame rate HDR video which means sports and games will appear smoother and more brilliant.
It comes with a completely redesigned remote made of aluminium with physical buttons instead of the old remote's touchpad. Use it to control the TV power and it has a wheel for controlling the display.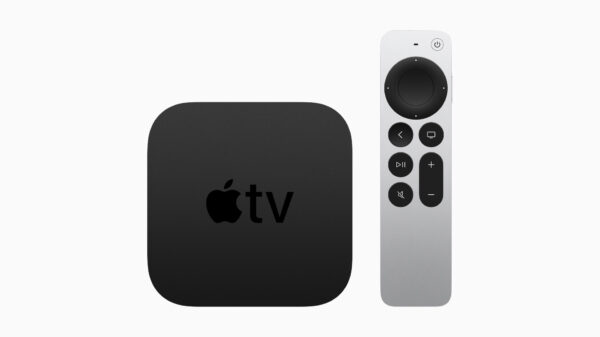 I like that the wheel allows for easier navigation of videos, making it easier to fast forward or to go back. Aluminium is also sturdier than the previous remote which has a glass-like surface that cracks when it drops to the floor. The remote is a sure-to-buy on my wishlist.
Apple TV 4K is available in 32GB and 64GB. Prices starts from S$269 and orders can be made from April 30.
• Updated Apple Card
This is a credit card that Apple offers by partnering with Goldman Sachs. The updated card now has features for teenagers and families. It is not available outside of the US.