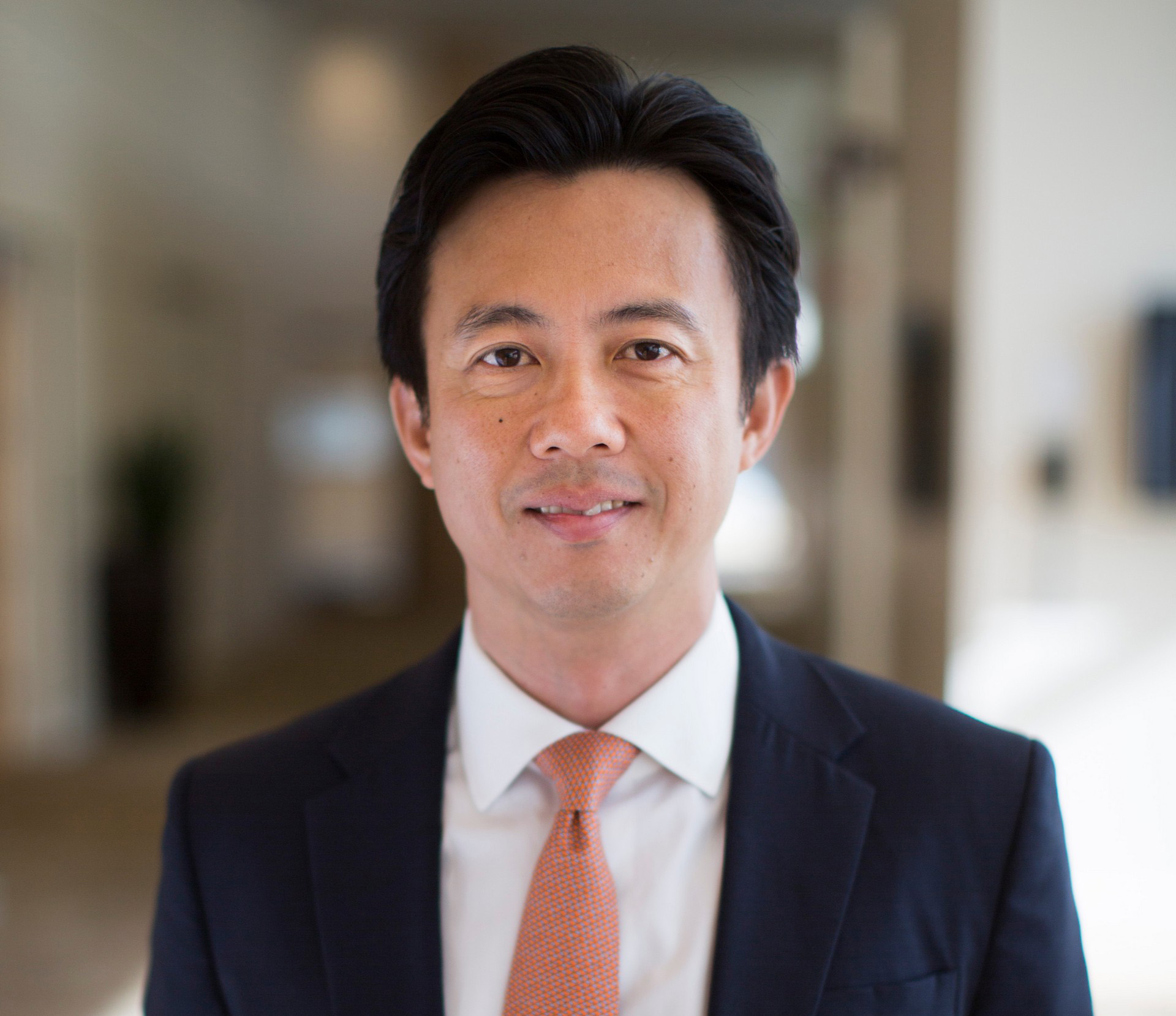 As businesses pressed the pedal in their digital transformation efforts during the pandemic, many found themselves suddenly collecting a lot more data from the unusually high volumes of online transactions.
That's not to mention the growth of data generated as a hybrid work model brought digital collaboration tools into play over the past 30 months.
That said, simply owning that data is not enough, according to Chua Hock Leng, vice-president for Asean and Greater China for Pure Storage, which sells high-speed flash storage devices to businesses.
More important is how these businesses make use of the additional data for new applications such as data analytics and artificial intelligence (AI), he points out.
In this month's Q&A, he argues that businesses should look to storage as a service, as their data growth would exceed what older media such as hard disks and tape can support.
NOTE: Answers have been edited for brevity and style.
Q: More data is required nowadays for applications like autonomous vehicles, and businesses expect that to be available in real time. Have the amounts of "hot" data increased in recent years and what tends to be in such data?
A: The short answer is yes.
For many years now, organisations have been under intense pressure to digitally transform. The pandemic has accelerated this transformation, and businesses are turning to data and real-time insights to make smarter decisions, be more agile and resilient.
Today's business environment has become highly data-intensive. Every aspect of doing business creates "hot" data.
We often use this term to describe business-critical data no matter the industry, which can range from e-mail content, customer transactions to GPS and stock inventory data that keeps day-to-day operations running. This data is also used for reporting and analysis, which provides insights for efficiency improvements and innovation.
According to IDC, the amount of data created and consumed globally saw unusually high growth in 2020, and is expected to more than double by 2026, with enterprises as one of the key drivers of this growth.
While IDC's forecast is not specific to "hot" data, it is a reflection of the growing appetite for data and insights that will help businesses stay ahead. As more companies shift to hybrid or remote work models, the amount of such data generated is only going to increase.
In fact, the "big" data that we talked about in the early 2010s now seem quaint in comparison to the sheer volume of data today's businesses generate on a daily basis.
Q: With data available at the edge and at high speeds, how have businesses changed the way they use the data they collect?
A: The value of data isn't just in having it. The value of data is determined by how it's stored, processed, protected, and leveraged. That is leading organisations to rethink how they're managing this most precious asset.
Two important considerations play into this. The first, as you indicated, is that more and more data is being collected at the edge and at high speeds so there needs to be the computing power at the edge to process and analyse this data and either be used at the edge or sent back to the central data center.
Companies like Disney do this very effectively. Each of their rides at their amusement parks are equipped with thousands of sensors that collect information on a range of things including and critically, ride safety. This information is processed and analysed at the ride itself, and if a safety issue is detected sends up a red flag.
The second important consideration is that unstructured data accounts for approximately 80 per cent of all data being collected.
Unstructured data is information contained in e-mails, online team chat conversations, free-form notes about specific service calls, Internet of things (IoT) sensor data, satellite data, video and image files, and more. This data represents a vast untapped resource for organisations that have the tools to extract its value.
These two considerations require companies to adopt technologies such as advanced analytics and AI. This also requires a migration away from legacy storage technologies, such as mechanical disk and tape, as these cannot cope with the demands of modern unstructured data.
Q: The pandemic has accelerated digitalisation, which has led to an explosion of data. How are Asia-Pacific businesses coping with that?
A: There was initial pressure for many IT departments to ramp up their technological capabilities to support the increased digitalisation efforts when the pandemic first broke out.
At the time, businesses likely did not factor in tech debt, which refers to the off-balance-sheet accumulation of all the tech work companies are required to do down the line.
Paying attention to tech debt is critical as companies might end up dedicating time solving the challenges hidden in the architecture, such as phasing out legacy systems, rather than strategic efforts like innovation.
More than two years in, businesses now recognise the importance of tech debt. CIOs around the world are expected to increase their IT investments to keep themselves agile amidst geopolitical disruption, according to Gartner.
We expect IT leaders in APAC to do the same by investing in scalable, agile data services and infrastructure. This includes the likes of as-a service models, where businesses only pay for what they use and are able to have the agility required to keep up with accelerating digital growth rates.
Q: On security, how aware are Asia-Pacific businesses of the data they have amassed and how well are they warding off data theft?
A: It seems like we cannot go a week or two without hearing of data breaches occurring in Asia-Pacific. Fortunately, many businesses today have a much better sense of the importance of data security and privacy.
Thanks to two years of rapid digitalisation, many senior business leaders, including in small and medium businesses, are beginning to realise the responsibility they have as stewards of their customers' data.
However, APAC organisations still have a long way to go in creating a truly modern data experience. For one, many organisations are still managing their data in silos without a centralised data management strategy.
According to an IDC and Commvault survey, 40 per cent of IT decision makers in APAC revealed that backup, recovery, data protection and analytics strategies are still managed at a departmental level.
While this is largely due to legacy infrastructure, managing data in silos also relates to operational silos where there is a lack of consistent security protocols or communication about possible threats across departments.
This presents potential cybersecurity vulnerabilities as cybercriminals could exploit this weakness to infiltrate a company's network.
Businesses also need to be more transparent in reporting data breaches. For example, recent research found that only 28 per cent of organisations in APAC publicly disclosed a ransomware attack, even though 85 per cent were breached.
Governments in New Zealand, Malaysia and Singapore have introduced mandatory breach notification schemes to their legislative frameworks. Businesses bear the onus of ensuring they are being held accountable to their own customers, and implementing measures to ward off data theft.