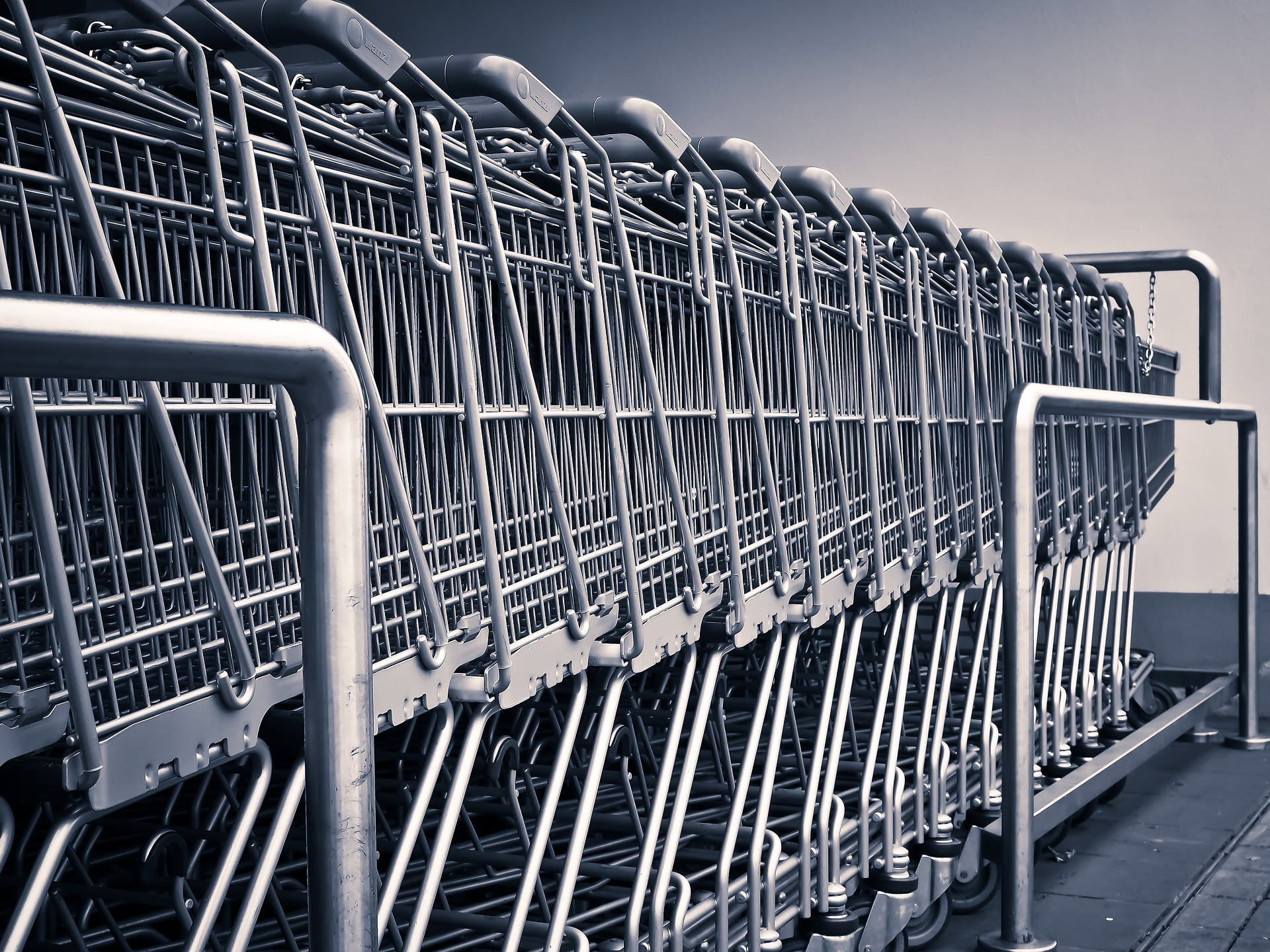 As Thanksgiving in the United States rolls in with the customary Black Friday retail frenzy once more, you'd be forgiven for asking if it's deja vu this year.
The pandemic has boosted e-commerce, which remains steady now despite the re-opening of malls, but many brands and retailers are now finding the competition a lot tougher than before.
In the past three years, there have been countless large sales, say, on 11/11 or 12/12, so it's no surprise that consumers now often hold back on another Yolo splurge to cash in on a good deal. It might come back on next month, after all.
So, beyond an uncertain economy, record inflation and war in Ukraine, brands and retailers are also finding it tough to get the attention of shoppers to buy things on their online shopfront.
Many have resorted to so-called retail media. This simply means placing advertisements right in the online shopfronts you visit, at the moment you're close to buying something.
Search for a pair of shoes on Amazon, for example, and you'd get sponsored results from brands, along with the "real" or "organic" results, based on popularity or your previous purchases, .
These ads are paid by folks who want to divert you to their site just as you're about to click "buy". Apparently, it works well, so it's not hard to imagine competitors placing ads on searches by rival brands.
Of course, this is just one aspect of the hyper competitive online retail world. Today, every online interaction you make is a potential for a sale to happen.
Want to order food on Grab? Next to the Food icon are lots of other services and products you can also purchase. Insurance, for example. Health tests. Even hotels.
In this hyperconnected world, it is also easy for a retailer or a brand to lose control.
If its sales are mostly coming from third-party marketplaces like Amazon or Lazada, or in-app purchases, say, through Grab, the danger is that it would never get to know its customers.
Crucial here is the data, or rather, intelligence, that is generated when a sale is completed. What does a customer look through before buying an item, for example? What was his online buying journey like?
On their own e-commerce sites, brands and retailers can run their own analytics with the data they capture through a user's online interactions. From here, they can customise and improve experiences.
But with third parties, this can be difficult. According to Campaign Asia-Pacific, brands have been complaining about the lack of personalisation or testing on Amazon, Lazada or Shoppe, the top online marketplaces for Southeast Asia.
To be sure, there's no going back to simply selling everyone on your own site, because customers buy where and when they want. They may not want to head to your site to buy a ticket, a phone or a drink.
Third-party marketplaces that attract so much traffic have to be part of the equation, but brands need a way to get the necessary data to do their own analysis and create better experiences.
This is why this so-called first-party data – data generated by a brand or retailer through a sale, for example – is so important now.
Without this, brands will find themselves disintermediated by large marketplaces and other third parties. They will easily lose the battle to win over the very customers who are buying their products and services.
The effort to get hold of more first-party data is now critical as customer habits become increasingly solidified after three years in a pandemic.
Getting the data is just a start, too. Having the analytics and AI engine in place to churn out useful insights is a long-term effort that goes far beyond this holiday season.