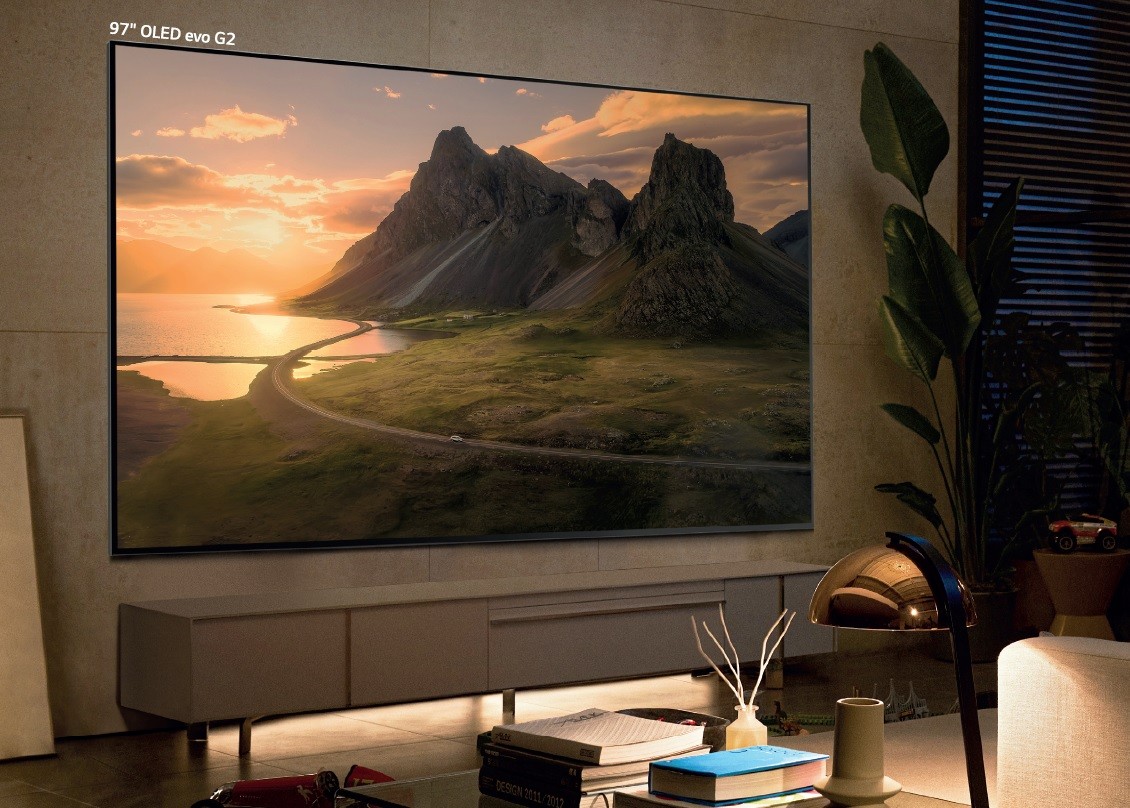 If you've got about S$35,000 in your bank, here's some good news: The world's largest OLED TV, in the form of the 97-inch LG G2, is out for sale in Singapore.
The top end of the Korean electronics firm's OLED TV range, the LG G2 OLED evo Gallery Edition brings the deep blacks, rich contrast and vivid colours that the screen technology is known for, and in a crazy-large size.
The G2 range, if you've seen the smaller TVs in the lineup that start from 42 inches, can be set up completely flush to the wall. So, there is no gap when mounted up and the look is clean and seamless.
The bezels are also ultra-slim, as you'd expect of a top-range OLED TV. Plus, the LG G2 is powered by an Alpha 9 Gen 5 AI processor that is said to automatically adjust settings based on deep-learning algorithms to deliver even better images.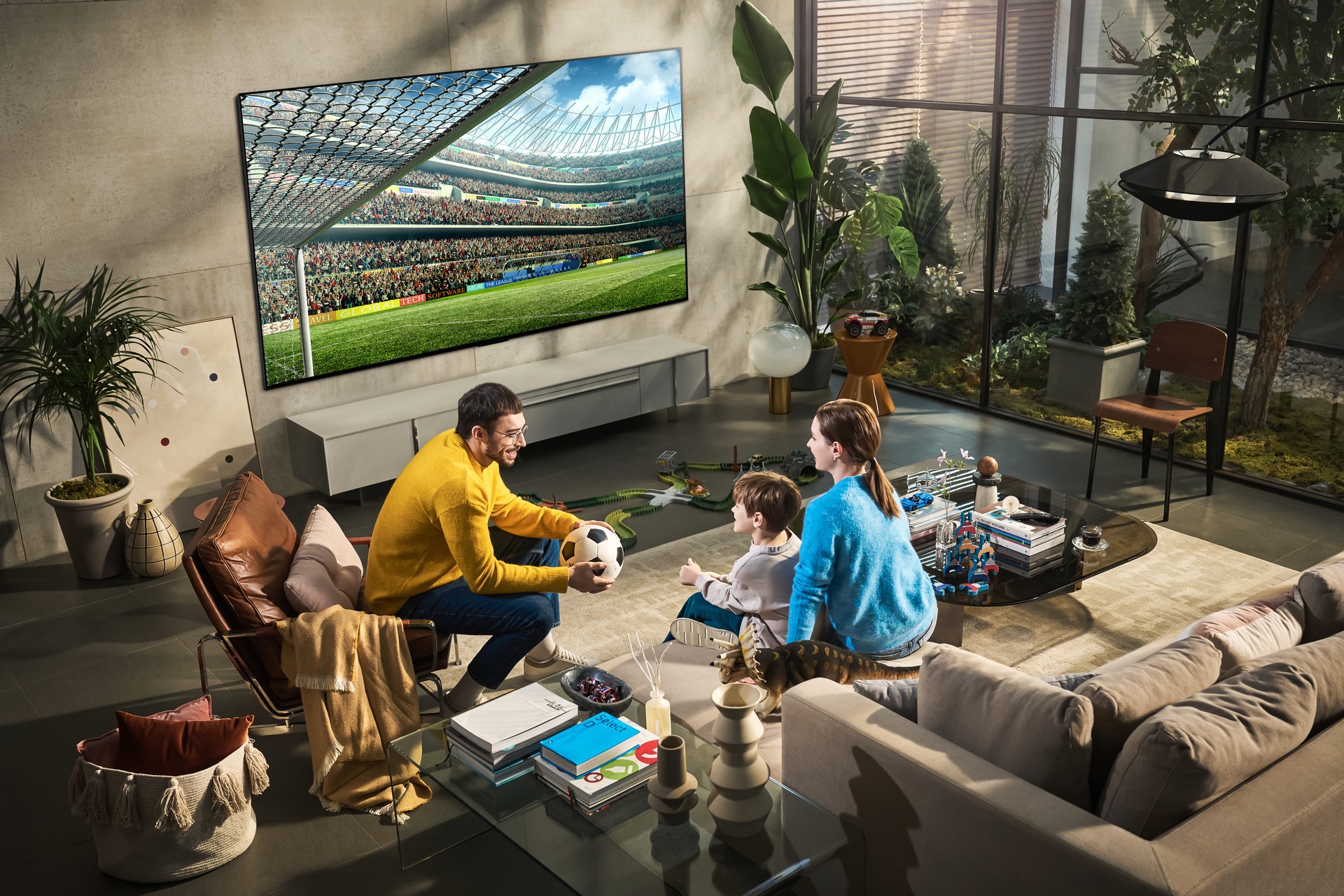 The 4K TV is great for not just movies but also fast-paced video games. So, if you're firing up your connected game console or gaming PC, the screen can keep up with its 120Hz refresh rate (running at 4K).
The built-in 60-watt speakers are also pretty good, says LG, but you'd expect to be connecting this to a separate home theatre system or at least a decent soundbar if you're splashing all the cash for this TV.
Yes, the G2 range is part of the OLED TV lineup from 2022 originally, but the 97-incher was only launched back in December 2022, so it is definitely a current model with today's top-notch specs.
Not everyone's got the kind of moolah required to splurge on such a large TV, of course, but if you had recently cashed out your crypto before prices collapsed, here's something worth checking out.