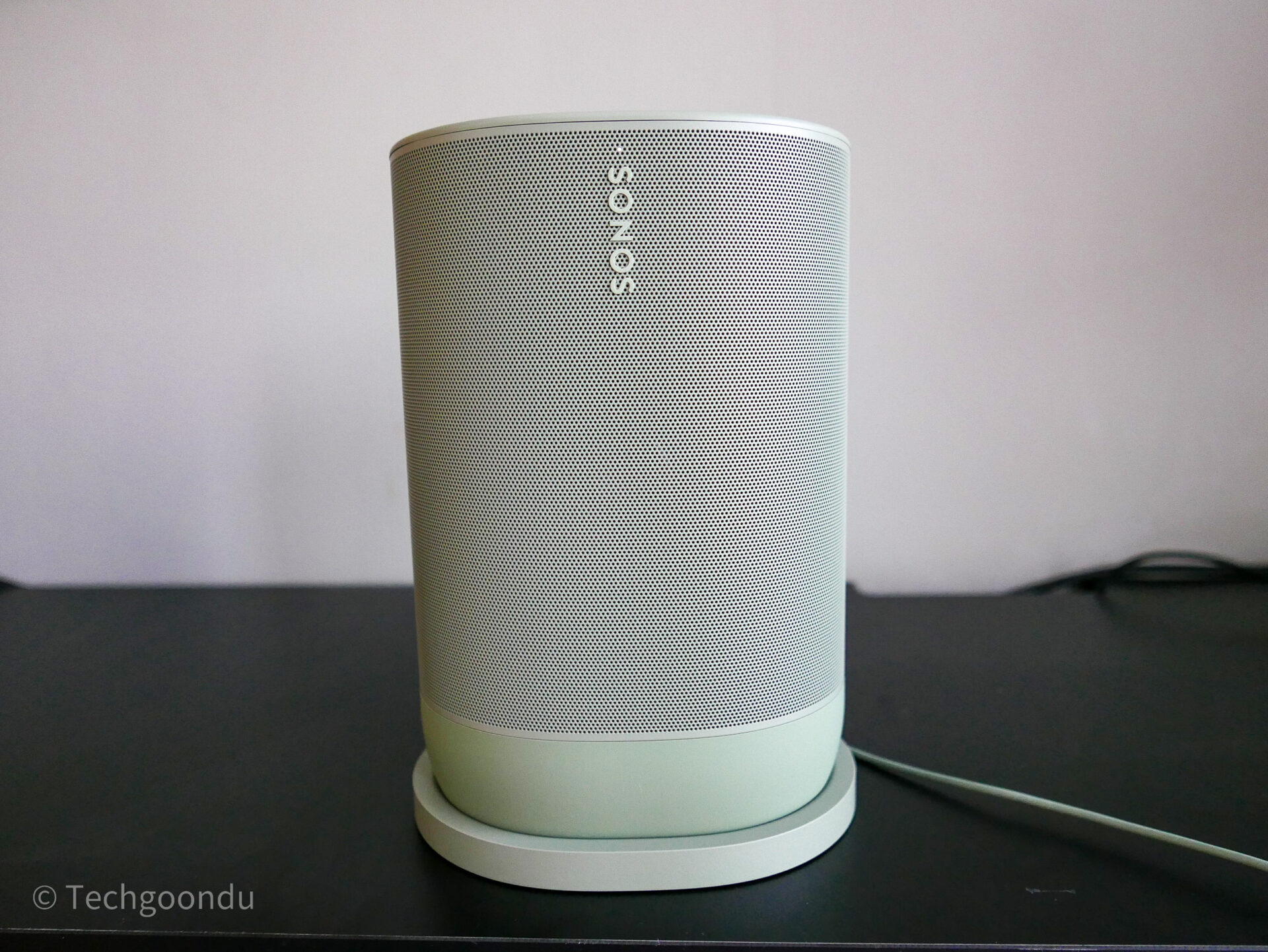 If you asked an audio geek like me in the past whether a plastic speaker that runs on batteries can sound good, I'd say forget it. Yet, I've been proven wrong and now the Sonos Move 2 that builds on an earlier portable speaker has improved things even further.
Yes, it is oddly shaped like a cylinder and yes, it runs on batteries, even though you can plug it into the wall to charge it via a dock. Somehow, it defies its small size and sounds impressive yet again.
The Sonos Move 2, launched last month, is a followup the already excellent Sonos Move which debuted in 2019.
Like the original, the new portable speaker is relatively hefty. The 3kg Move 2 is not something you'd like to lug around to a picnic in the park but it is great for the kitchen or balcony.
Part of the reason is a beefy 44Wh battery, which Sonos says can run up to 24 hours on a single charge.
The Move 2 connects to your Wi-Fi network to stream music over, say, Tidal or Spotify, though you can also plug in a music source via the line-in jack or stream via Bluetooth 5.0 (not ideal, since quality is probably worse).
To improve the audio, Sonos has thrown in a second tweeter to add to the original tweeter that plays back the high-frequency notes and mid-woofer that is responsible for the mid-range and bass.
The drivers are powered by three Class-D amplifiers. Sonos doesn't specify how much power they deliver but from hearing the Sonos Move 2, certainly there is no lack of juice here.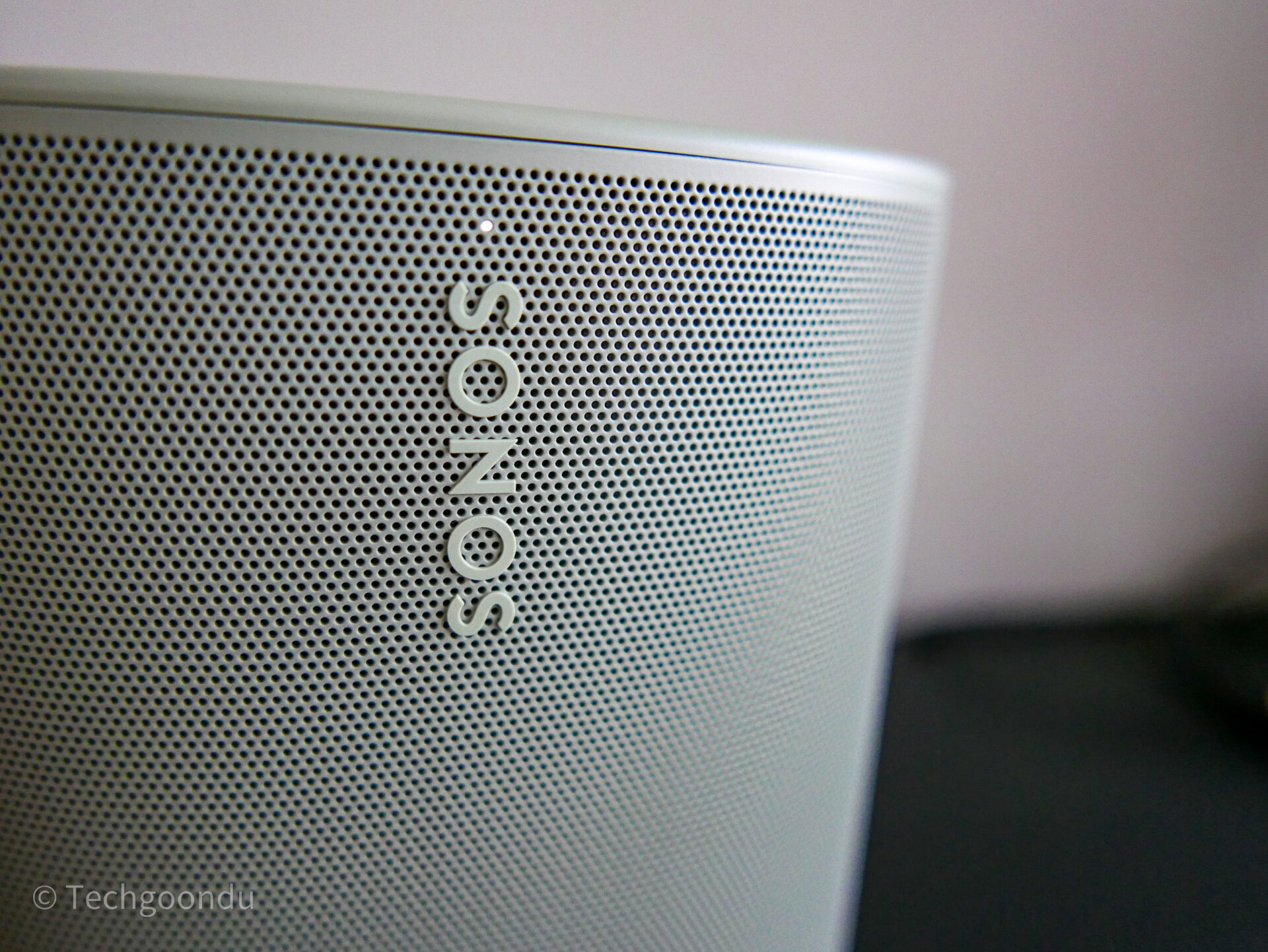 Playing back Rachael Yamagata's Happenstance album on Tidal, for example, you sense the focused impact of the drums and they don't come across as overly dense or lacking in control.
The all-important midrange is also well presented by a seemingly modest speaker. Female vocals come across clear and unvarnished, never dragging on with any unnecessary sibilance or some sort of "warmth", which is characteristic of a veiled presentation.
That said, I also like the cosiness that is appropriate in tracks that need it. Bebel Gilberto's recent Joao album, for example, shows off the clarity of the midrange while projecting a small, close-up performance.
It's when you play back more complex stuff that feature more instruments that the Sonos Move 2 can come up a little short.
When I fire up Beck's The Information, the speaker still comes across as well behaved, working hard to deliver the bass while keeping the vocals and other instruments clearly separate.
However, the physics does finally catch up with the size of the speakers in some instances. The Move 2, while excellent in maintaining clarity and separation, lacks a little of the scale and soundstaging you'd get from stereo speakers.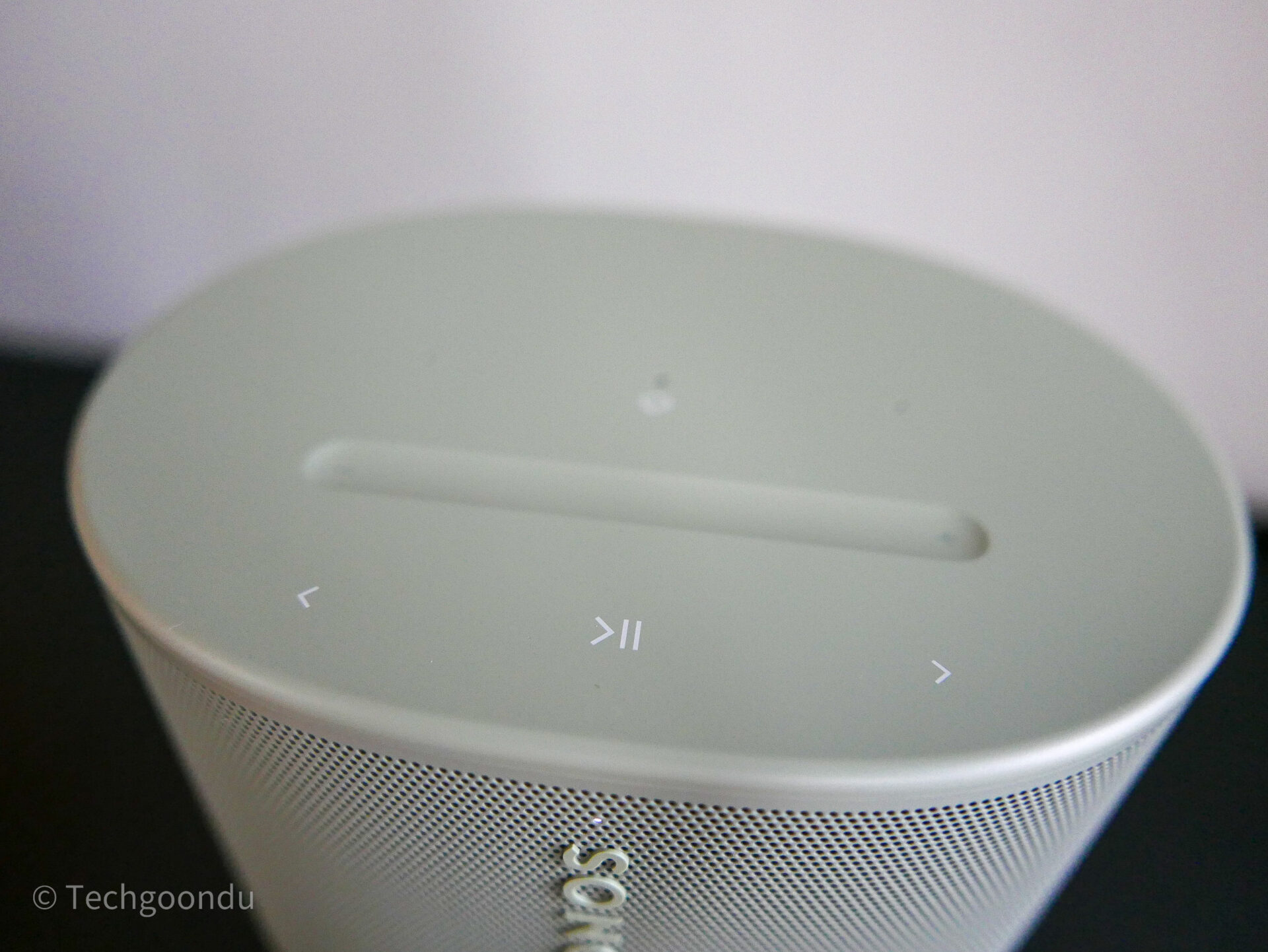 Let's be fair, however, to the little speaker. This is a portable device meant more for great room-filling background music, rather than someone sitting intently in front of it and analysing the tone and pitch of each track.
Even with, say, the frenetic Tenet movie soundtrack that pushes the most dynamic systems, the Sonos Move 2 can be decent.
To be sure, it lacks a little of the scale that larger drivers moving a lot more air can achieve, but it passes as a speaker you listen to while working in the study or cooking up a storm in the kitchen.
Notably, like other Sonos speakers, you can buy another Move 2 and pair it with the first one for a stereo setup. However, you can't pair the Move 2 with the earlier Move, because the sound profile is different, according to Sonos.
To tweak the sound to your liking, it helps to have adjustable EQ settings. So, if you feel the bass is overpowering (or not emphasised enough), you can always fiddle with that in the Sonos app.
Note that Sonos has for a while been requiring users to sign in to a Sonos account to use their devices, even if you are setting up a speaker that is connected to a playback device via a line-in jack.
Of course, the Move 2 is a "connected" speaker, which means you'd probably set it up like I did, with Tidal (or Spotify). That's how most people enjoy their music today, anyway.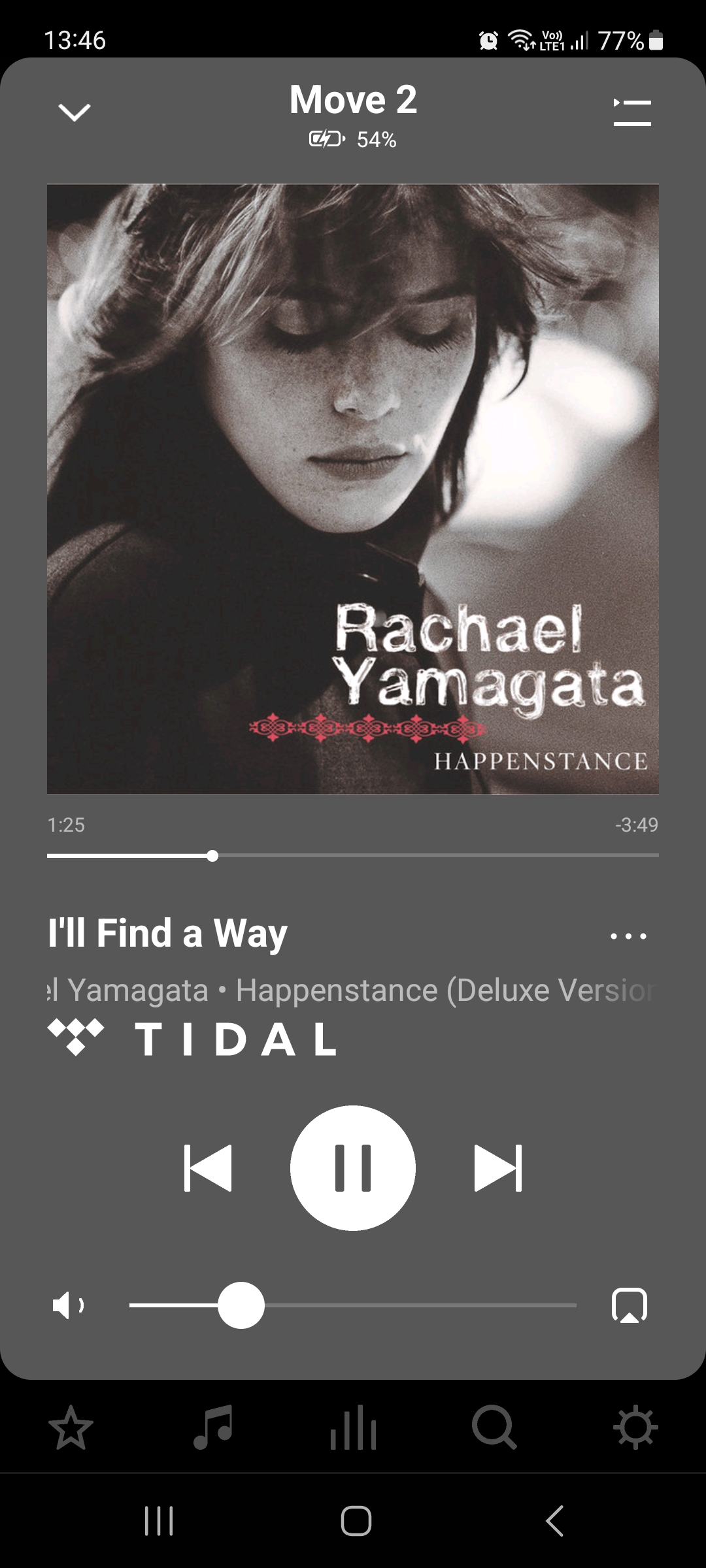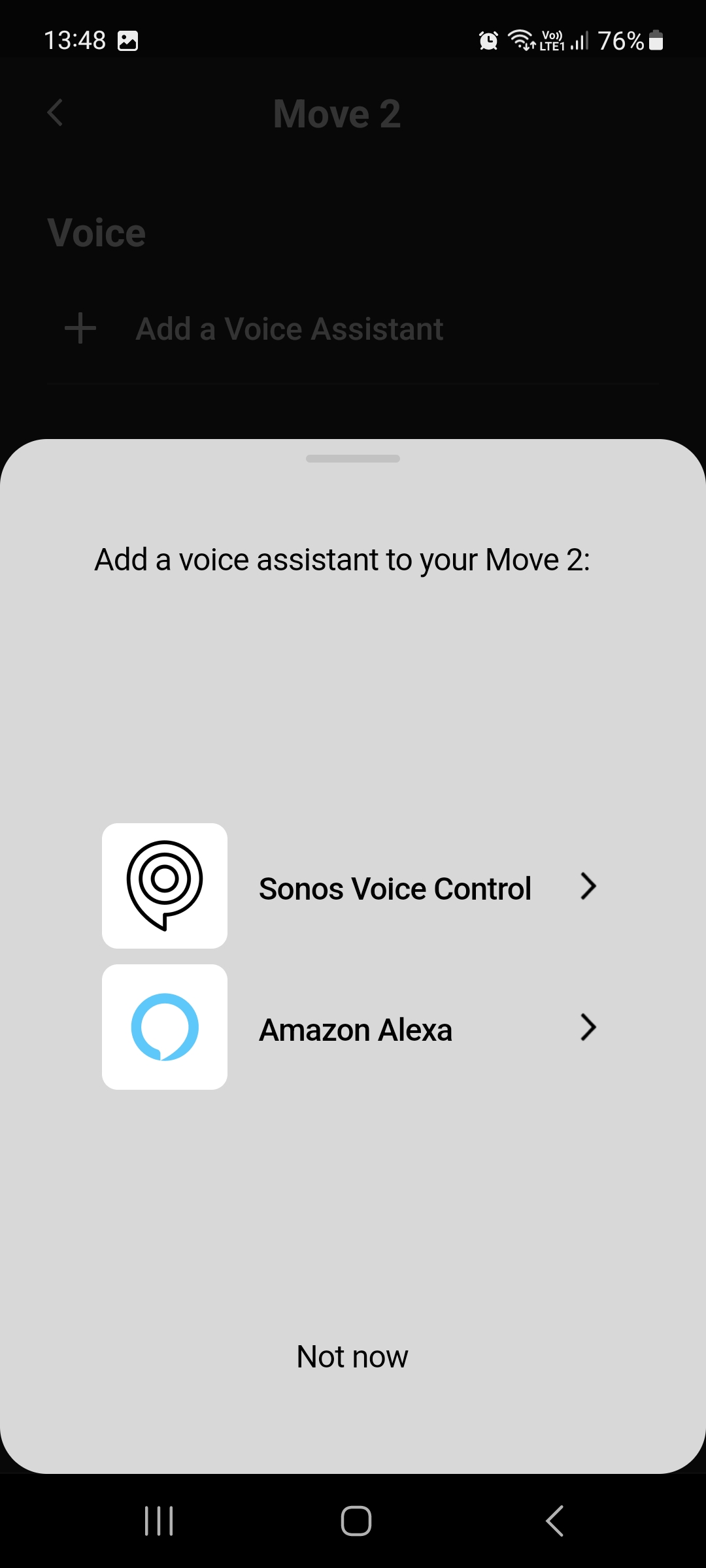 Speaking of setting up, the Sonos Move 2 should be easy for most users. I had some issues with my Wi-Fi network and reset the app to sign in again, which did the trick, so if you already have the Sonos app that can't "find" the new speaker, this might help solve some initial issues.
Interestingly, the Sonos Move 2 is priced at S$799, the same as the Era 300 that was launched earlier this year, and was also rounded in the corners with an "egg-shaped" design.
Sound-wise, I prefer the slightly more open presentation by the Era 300, which supports the Dolby Atmos surround audio format. It helps to have four multi-directional tweeters and two woofers packed in, which should provide better separation and control than the Sonos Move 2.
Of course, the Era 300 can't be moved around, say, if you have an impromptu party at the balcony. It also doesn't have the Sonos Move 2's IP56 rating which helps keep out water and dust.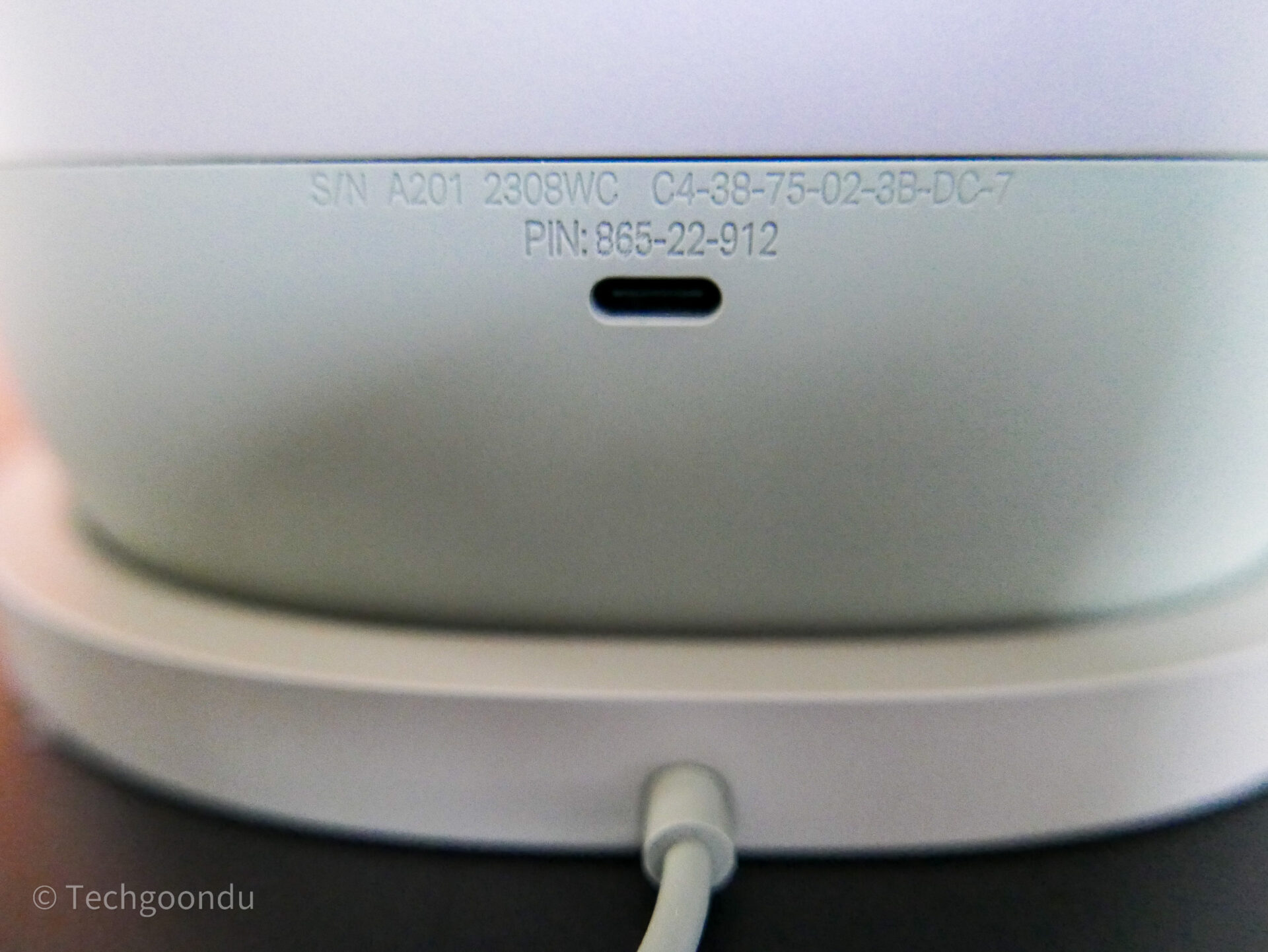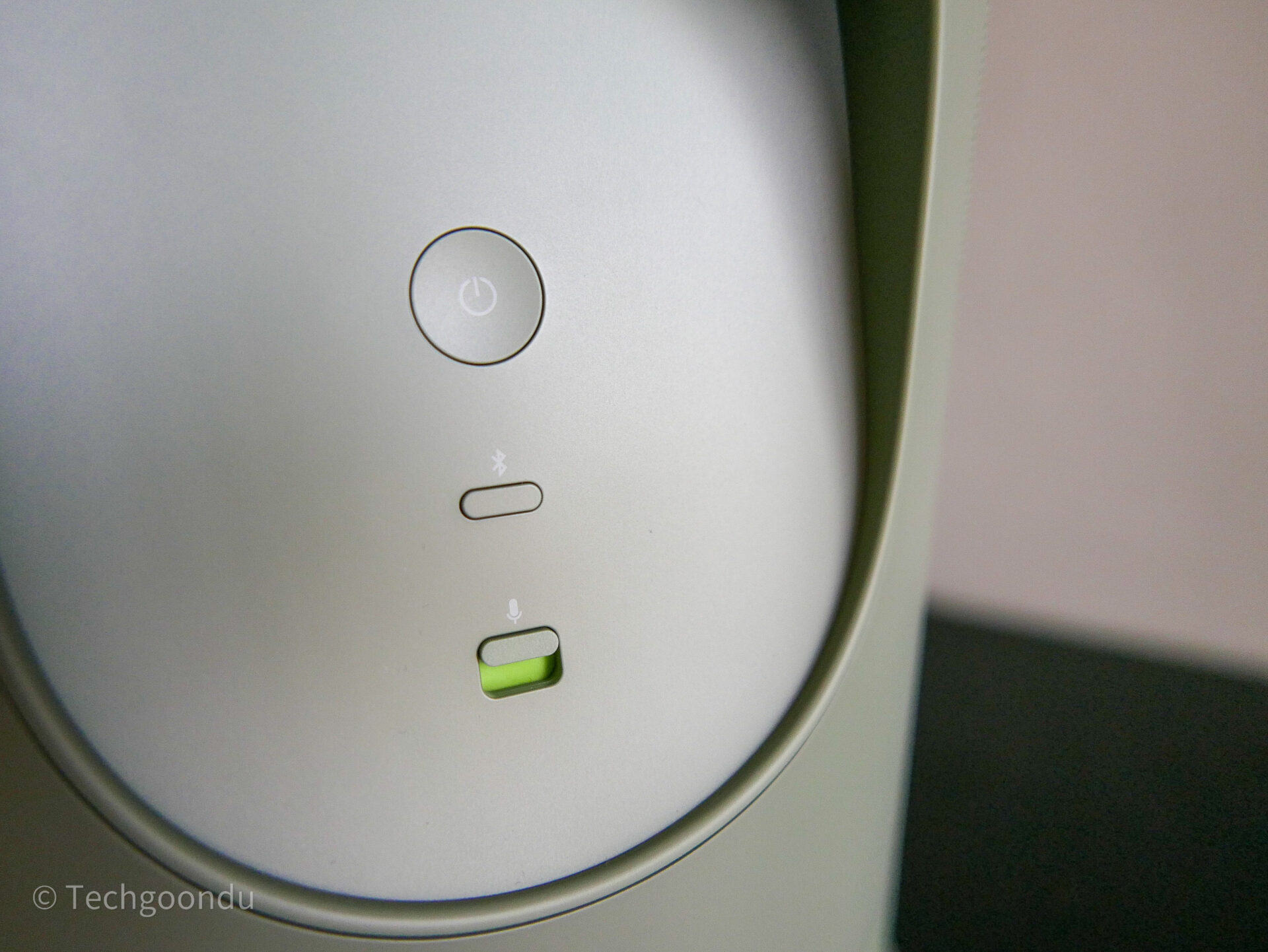 Personally, I'd get a speaker setup that sits permanently in, say, a living room or bedroom and then rely on a small, cheaper speaker like the Sonos Roam for occasions when I want portable music.
I guess my use case may be different from others. If you want great audio in different parts of your home and don't mind lugging a 3kg speaker around, then the Sonos Move 2 will impress.
The company that has made great compact speakers over the years by turning them to work in tight enclosures has done it again – actually, it has squeezed one more tweeter in this time to improve sound quality while keeping the 3kg cylindrical design.
To be sure, the Sonos Move 2 is an impressive upgrade over an already very good portable speaker. It's well worth a listen if you're in the market for one.