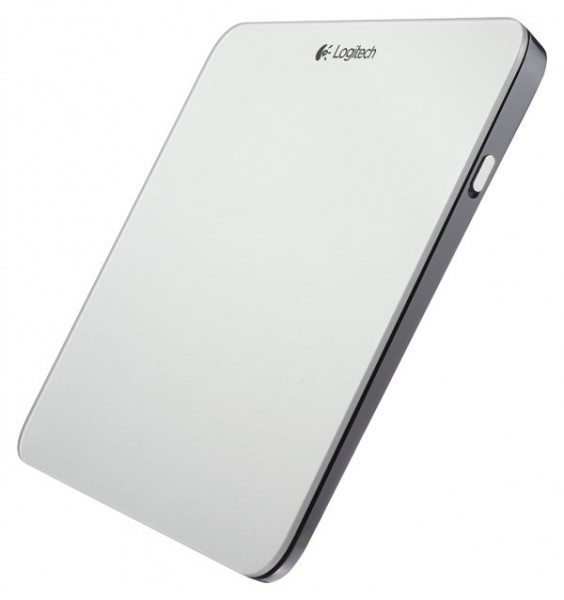 Mac users who like an alternative to Apple's Magic Trackpad now have another option in Logitech's Rechargeable TrackPad for Mac. It is going on sale in Singapore for S$98 in mid-February.
Unlike Apple's track pad, which uses two AA-sized batteries, Logitech's offering comes with a rechargeable battery so there's less of a hassle. Whenever the battery runs out, just plug in the device to your computer and continue using it.
A battery indicator on the Logitech track pad will turn red to indicate when it needs recharging, and green when it is being recharged. On paper, the battery is said to last up to a month, whereas Apple advertises its track pad to have a battery life of "months at a time".
Another difference, but perhaps a more subjective one, is that Logitech's track pad is inclined at a lower angle than Apple's. Depending on your preference, either one could be more comfortable for you. Logitech, however, touts a tilt angle that is more ergonomic.
Other than that, both offerings promise smooth and seamless scrolling and tracking, multi-touch gestures on a large canvas. Both pair to your Mac via Bluetooth, and you can use them up to 9 metres away from your Mac.
In terms of hardware, both track pads use a premium glass that is expected to give users a smooth tracking experience, yet is strong enough to be resistant to wear and tear. The design is a toss-up; it really depends on the individual, but both have very sleek and  polished designs.