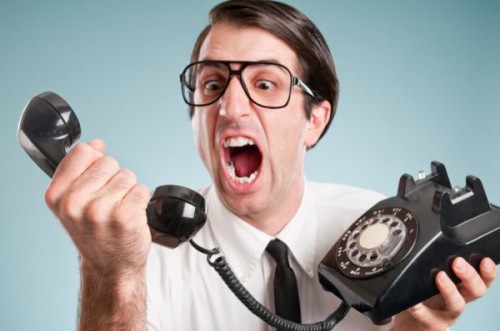 Phone users in Singapore can finally say no to annoying spam SMSes or phone calls by adding their phone numbers to a much-awaited do-not-call registry from January 2, 2014.
When it swings into action, telemarketing companies will have to check against the registry to ensure that they do not call, SMS or fax people who have opted out of marketing messages.

News today of the registry's launch date will come as a relief to consumers who have been inundated by marketing calls and messages selling anything from property to money lending services in recent years.
Indeed, this registry has been in the works since 2011, and is part of the country's new data protection law introduced last year. Unlike other countries such as Australia and the United States, Singapore has lacked such pro-consumer legislation in the past.
The new Personal Data Protection Commission launched today will make sure companies meet data protection requirements. They have until July 2, 2014 to fall in line.
For now though, the commission is still looking for the best way for companies to keep updated of the latest lists of people who opt out.
The commission will be running workshops and other activities to educate companies on how to comply with the new rules. At the same time, it is seeking further public feedback on the charges to be levied for companies accessing the registry, for example.
While the new privacy regime will go a long way in addressing consumer concerns, some issues might persist.
The government itself is not covered by the new rules. At the same time, spammers may turn to other channels – snail mail, for example – or other countries and call or text from overseas, usually using cheap Internet links.
[UPDATE: A reminder here that the Personal Data Protection Act introduced last year gives the authorities the power to fine an offending company up to S$10,000 for each offence relating to the do-not-call registry.]
Concerned about your privacy? Get your opinion to the commission by June 5, 2013 at its website.