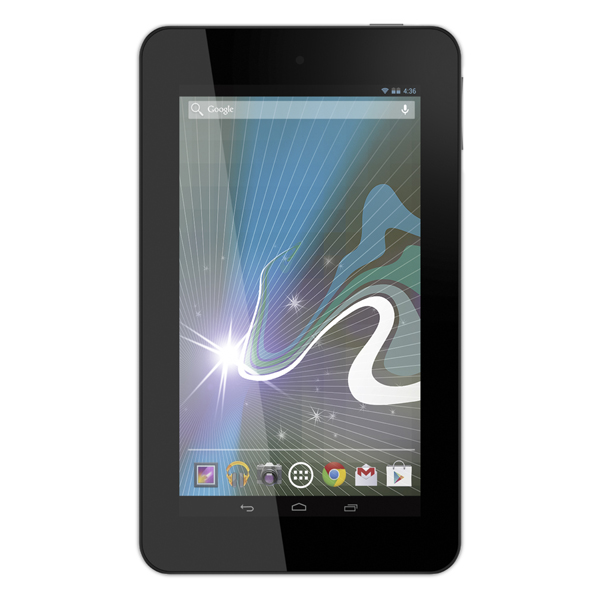 HP has released an affordable, entry-level Android tablet, the HP Slate 7, which looks set to challenge Google's Nexus 7 in the 7-inch tablet arena.
The most attractive thing about the HP Slate 7 might just be its price – at a mere S$249, the Slate 7 is S$100 cheaper than the Nexus 7 in Singapore. Pre-order it online at the HP online store and the HP Slate 7 costs only S$199 – that's substantially cheaper than the Nexus 7, which is priced from S$349.
The HP Slate 7's hardware, however, is not as stellar as what you'd find on the Nexus 7. There are a number of trade-offs.
The HP tablet features a dual-core 1.6 GHz Cortex A9 processor, compared to the Nexus 7's 1.2 GHz quad-core NVIDIA Tegra 3 processor. It also has less storage capacity – 8GB against the basic Nexus 7's 16GB.
At the same time, the Slate 7 has a screen that packs in less detail. Its resolution of 1024 x 600 pixels, doesn't stack up against the Nexus 7, which has a sharper display at 1280 x 800 pixels. Both tablets come with 1GB of RAM.
The Slate 7 does, however, come with a 3.15 MP rear camera and a VGA front camera while the Nexus 7 lacks a rear camera completely.
Whether or not a rear camera is present may not matter to users if they own a smartphone with a decent camera, like the Samsung Galaxy S4, or the HTC One, for example. Who really takes pictures with the rear camera on a tablet, anyway?
The one feature that music lovers might appreciate is the embedded Beats Audio, which promises to deliver richer audio to users. HP also claims that the Slate 7 is the first tablet to offer this feature.
So, is the Slate 7 more value-for-money compared to the Nexus 7? If you're looking for a simple tablet to reply your e-mails and browse the Internet, HP's entry-level tablet is pretty attractive.
It may win some fans over with its looks as well. When it is out on June 6, the Slate 7 comes in red or silver, unlike the one-colour Nexus 7 which looks all business.
However, a Nexus 7 may still be the small tablet to own if you can stretch your budget a little. Its hardware could come in handy if you are planning on doing more heavy-duty tasks like playing lots of games, or watching videos and movies.