When I bought my first hi-fi setup a few years ago, it cost me about S$1,500 for a nice Marantz CD player and a pair of Quad speakers to pair up with a second hand amplifier.
Today, that amount won't buy you a top-end portable audio player from Sony. The NW-ZX2, the follow-up to the NW-ZX1 from last year, will turn up in stores in Singapore on February 13 at a price of S$1,599.
For that, you can expect all the bells and whistles and Sony tries not to disappoint. The player handles high-resolution tracks up to 24-bit, 192Kbps resolution (24/192), which is comparably higher than the 16/44.1 for regular CDs.
The file sizes of these high-rez tracks will take up lots of space naturally, with the added detail, so the new NW-ZX2 now comes with a microSD card slot to complement the 128GB of storage onboard.
It's a sensible addition to the previous player, which didn't let you pop in any memory cards. The new player, as before, will run on Android and let you easily add streaming music apps like Spotify or Deezer, should you tire of the music collection you have on hand.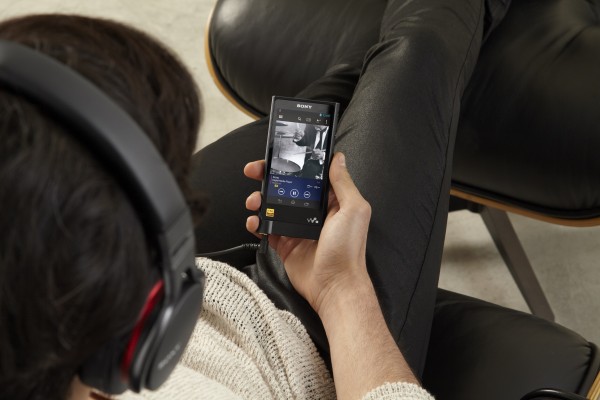 Who would fork out that amount for a portable player? Well, I guess it's not crazy for folks who might already have spent that same wad of cash on a pair of high-end headphones.
And Sony must have hit on a formula with the S$899 NW-ZX1, which we felt was already pricey (read our review). Clearly, the Japanese electronics maker must have seen how audiophiles were buying S$1,599 Astell & Kern players and thought: why can't we charge the same?
If you belong to the audiophile group that Sony is targeting, then get your cash or credit card ready, as pre-orders start from today at all Sony Centres and Sony Stores in Singapore.
Here are some special deals with other related gear to sweeten the deal.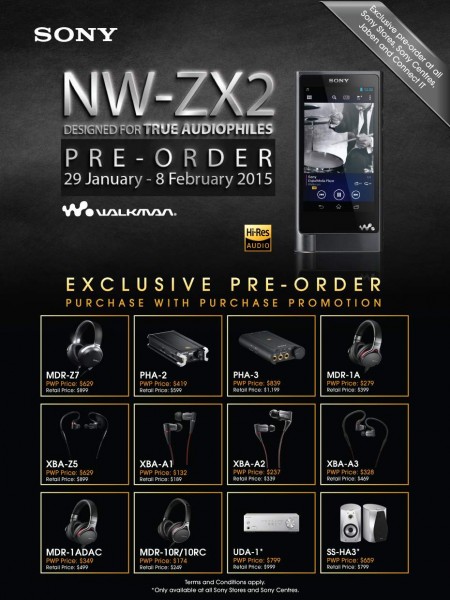 UPDATE 30/01/2015, 11:15am: Since the publication of the original story, Sony has updated the promotional prices of the XBA-A1 and XBA-A3, as well as two additional locations for the pre-ordering of the NW-ZX2. These are reflected in the updated brochure above.