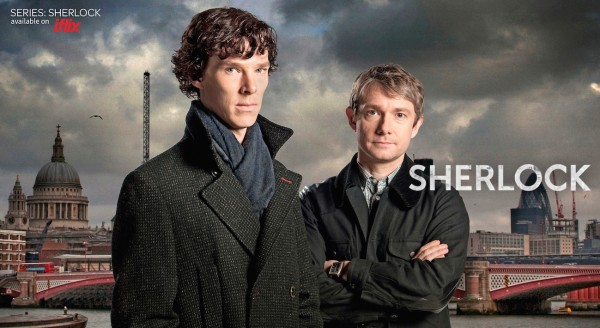 Malaysia-based iflix will be showing popular drama series such as Sherlock and movies like Superman Returns on its Southeast Asian video streaming service later in 2015, after it revealed a tie-up with major content companies today.
Partnering with Twentieth Century Fox Television Distribution, BBC Worldwide and Warner Bros. International Television Distribution, it said it was on its way to provide more than 10,000 hours of American and Asian TV shows and movies this year.
No firm date has been revealed for the new service that is expected in Malaysia, Thailand, the Philippines, Indonesia and Vietnam.
However, the deal will be seen as yet another positive step towards combating piracy by delivering the content in a format that viewers prefer.
Indeed, iflix won't be the first to get into a market that has seen high rates of pay-TV piracy in the past.
Singtel unveiled its Hooq video streaming in January with a promise of 10,000 drama series and movies, including titles from content partners Sony Pictures Television and Warner Bros. Entertainment.
It is to be offered to Indonesia, the Philippines, India and Thailand this year, providing yet another alternative to the United States-based Netflix, which some users here have been connecting via virtual private networking (VPN) services to bypass the location blocking.
Interestingly, both offerings from Singtel and iflix are not planned for Singapore, which has probably the fastest broadband services in Southeast Asia.
It is still served by traditional pay-TV offerings, sold as monthly subscription plans that provide some form of "over the top" video streaming to a PC, tablet or smartphone as an add-on.