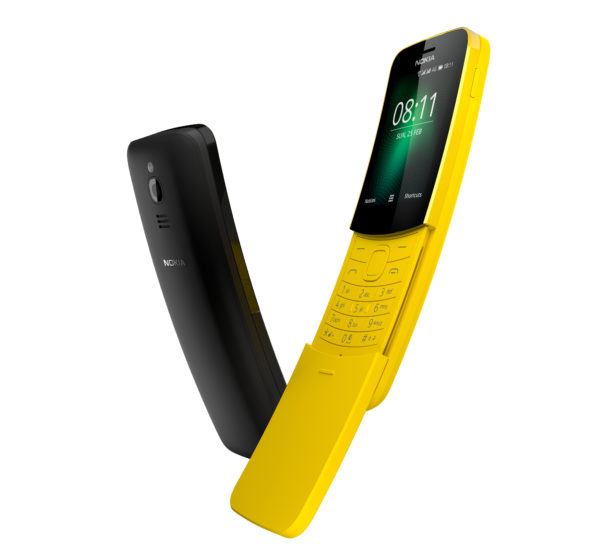 After banking on nostalgia with the retro Nokia 3310 phone last year, HMD Global has followed the playbook by bringing the re-imagined 8110 "banana phone" to Singapore at the end of this month.
The Finnish company, with offices in Shenzhen where it manufactures the Nokia-branded phones, also brought in a number of Android phones aimed at folks who love the one-time market leader of "dumb phones".
The new 8110 is a budget feature phone at just S$109 in Singapore, while more upmarket Android models such as the Nokia 7 Plus are targeting the mid-end segment at S$599.
Let's start with the banana phone that first caught the imagination in the Matrix movies in the 1990s. Unlike what you saw in the movie, the new 8110 does not have a spring-loaded cover.
So, you still need to manually slide open the cover to reveal the number keypad quickly. Yes, it's a bummer.
At least it has retained that iconic curved look while doing away with the ugly antenna sticking out from the top of the phone. And yes, it comes in bright yellow to drive home the image of a banana.
For HMD, this is a great marketing tool to get attention again, of course. The phone itself is essentially a feature phone to get the basic things done such as calls and SMS.
How much you like it depends on how nostalgic you feel for old technology. After a decade swipe-typing on a smartphone screen, I am certainly not a fan of going back to a number pad to do SMSes.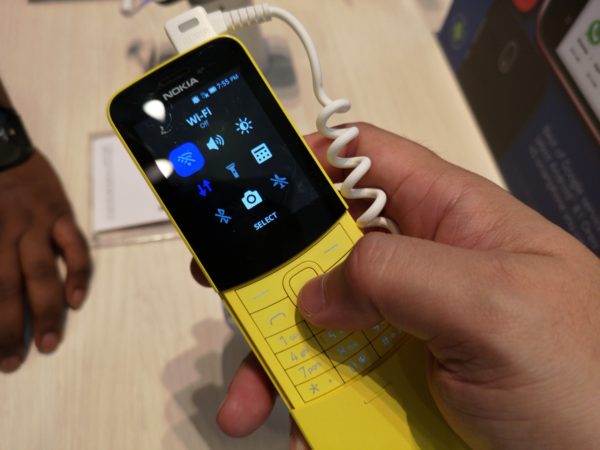 The new 8110 also does not run on Android but instead relies on KaiOS, a derivative of the now-defunct Firefox Mobile OS.
A quick visit to the KaiOS website reveals that Android apps such as Google Maps, Google Assistant, Facebook, and Twitter will be made available in May. Fingers crossed, this will come to the tiny screen on the banana phone soon.
The good thing about the new 8110 is that it supports 4G and Wi-Fi. The downside is the rest of the hardware is quite modest since it is just, understandably, a feature phone. It has a Qualcomm 205 dual-core processor, 1,500mAh battery, 4GB of storage and 512MB of RAM.
With 25 days of standby time and support for mobile hotspots, this phone can act as a cheap travel router for your holiday trips. Otherwise, it most likely will appeal to nostalgia or be a simple backup phone.
Don't forget you can buy a superior Android smartphone for just S$129 now from Xiaomi. Indeed, Nokia has its own similarly priced model – the Nokia 1.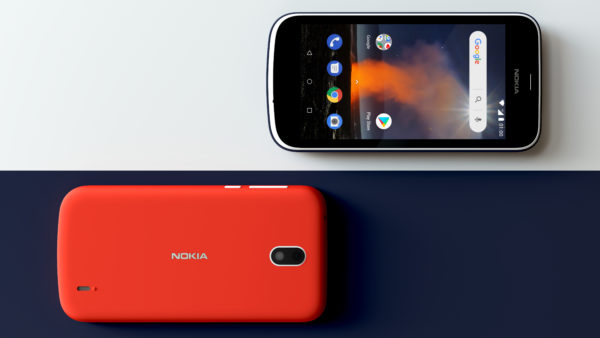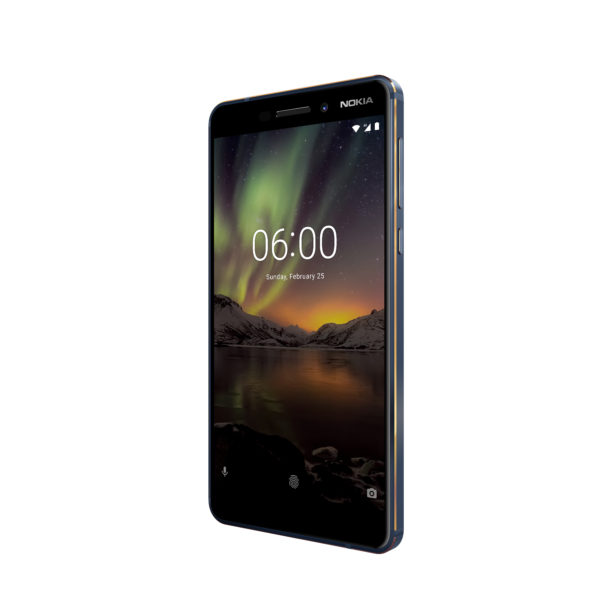 That's the entry-level Android phone in the lineup revealed in Singapore yesterday. You also have the Nokia 6 at S$439 and the Nokia 7 Plus mid-tier smartphone at S$599.
For me, the Nokia 7 Plus catches the eye most. It looks like a premium flagship phone without the hefty price tag.
The phone's case is carved out from a piece of aluminum and covered with a "ceramic-feel" coating and copper-colored accent bordering the phone's side. It is definitely not the plasticky feel one would expect from a mid-tier phone.
I am definitely happy that the all-too-common glass back, and the dirty fingerprints that come with it, are missing from this phone.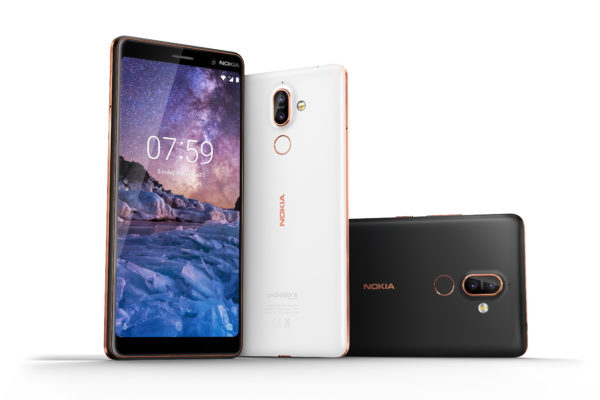 The specification list is very agreeable too with a Qualcomm Snapdragon 660 processor, 4GB of RAM and 64GB storage, expandable via the microSD card slot. You also get a 6-inch IPS LCD Full HD screen with 18:9 ratio that gives it a big screen with a slim profile.
And yes, there's a 3.5mm stereo jack. A typical Android phone user won't be shortchanged at all when it comes to day-to-day mobile computing.
As before, Nokia is still working with its long-time partner, the German optical system maker Zeiss, to provide an able camera for this phone.
The main camera system consists of a 12-megapixel sensor and a 13-megapixel sensor with Zeiss optics. There's x2 optical zoom, which will come in handy when you want to capture a shot from further away. At the front, a 16-megapixel sensor promises Instagram-friendly selfies.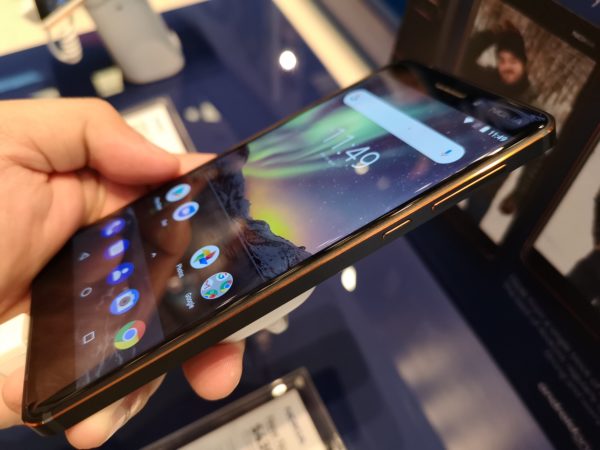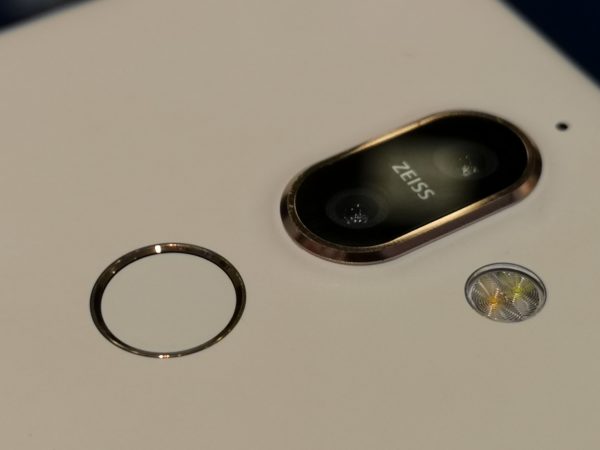 Interestingly, the Nokia smartphone is able to capture images with both front and back facing cameras together to create a "bothie".
Yes, it is gimmicky but it's another way to show my selfie as well as the place that I am at in a single image. I'll have to test out the cameras more thoroughly when I get to try out the 7 Plus more.
One thing that I felt Nokia has done well is to place its handsets under the Android One programme. Google will provide the latest security patches and operating system updates as and when they are out.
For those who prefer plain vanilla Android, like on the Google Nexus and Pixel phones, getting a Android One smartphone should be a no-brainer. Besides, you can have unlimited cloud storage for your photos in high-quality resolution without paying a single cent.
At a mere S$599, the Nokia 7 Plus is not an expensive smartphone and yet oozes class that even more expensive smartphones such as the Vivo X21 and Oppo R11s struggle to achieve.
It feels premium with enough heft and yet looks sleek. This is how mid-tier phones should be done, with class and without the notch, I might add.