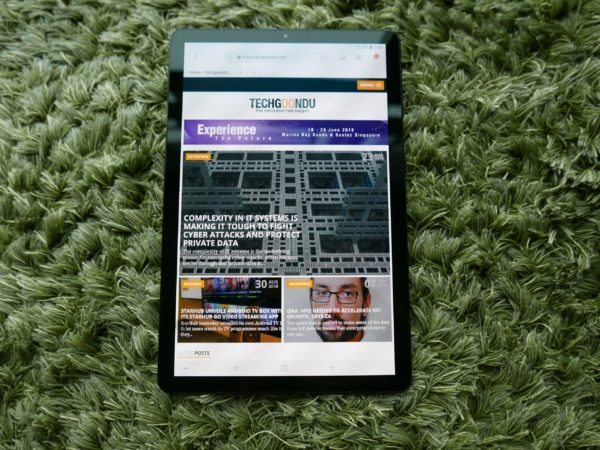 If you are among a shrinking group of people still buying tablets in recent years, then you'd be happy with the Samsung Galaxy Tab S4 that just turned up in Singapore this week.
Bigger and more powerful than its predecessor, the new tablet will appeal to folks who have always wanted an Android tablet to watch Netflix on and to fire off e-mails while on the road.
Unboxing the tablet, you'd notice quickly that the bezels around the tablet are now slimmer. This is thanks in part to the removal of the physical button and fingerprint sensor at the bottom.
During setup, you'd be asked to register your iris and face so the tablet will recognise you the next time you need to unlock the screen.
Generally, this works well, but do take note that you usually stare at the centre of the screen, while the camera is near the top. Unlike with a phone, you'd often have to move your face to get it scanned properly.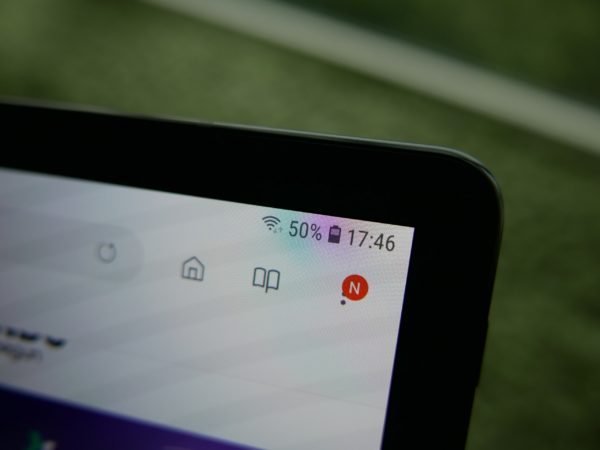 The Galaxy Tab S4 sports a 10.5-inch screen in the longish 16:10 shape, instead of last year's Galaxy Tab S3 with a 9.7-incher in a 4:3 aspect ratio. This is a welcome return to the previous format of years past. Great for watching movies on because they tend to be longish as well.
Previously, the squarish format was thought to be better for reading, but I disagree. I had bought the old Google Nexus 10 back in 2012 and I thoroughly enjoyed one of the first such longish screens on a tablet.
As with a premium Samsung device, the Galaxy Tab S4 offers top-notch colour and contrast with its Super AMOLED screen. It's great for reading on and obviously, for watching movies on. You can't go wrong with a sharp 2,560 x 1,600 resolution, either.
When it comes to the entertainment or media consumption side of things, it is hard to find fault with the new Galaxy Tab S4. The quad speakers tuned by AKG help too in playing back movies or while playing games. The audio is no longer a slapped-on afterthought.
But what Samsung really wants to sell the Galaxy Tab S4 with is its productivity or work tools. In particular, the new tablet is pitched as a lightweight companion on the road.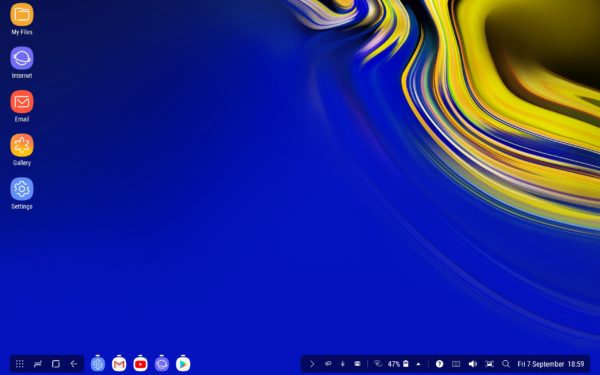 Key to this is the DeX mode that offers a PC-like look and feel. When you plug the tablet into a monitor via a USB-to-HDMI cable, you expand your workspace on a big screen easily. From here, you get a more familiar environment, complete with apps like Microsoft Office.
What's more, the tablet can double up as a touchpad for you to control the apps on the large screen. If you are an artist, the included stylus can be used as a digital pen as well.
The only downside is the switching involved. You see, DeX is like a separate interface all on its own and you have to switch out of the regular Android tablet interface.
While the DeX interface is familiar enough for PC users, there is some getting used to having regular Android apps open up in a window instead of taking up the entire screen.
You get Gmail or YouTube here, for example, but they don't fill up the entire screen. Yes, there's more multi-tasking capabilities here than many users might be used to.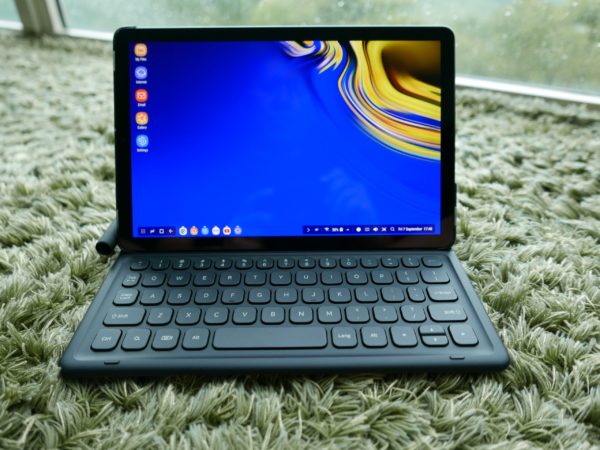 If you don't want to plug into a large screen, you can still use DeX on your tablet by simply plugging a separately available Samsung snap-on keyboard.
The interface is neat, though you do question why you'd want to switch over on a small screen, which the original Android interface is better suited for.
To run all these additional features, the Galaxy Tab S4 sports the latest hardware. You get a Qualcomm Snapdragon 835 chip, a good 4GB of RAM and either 64GB or 256GB of storage, which can be expanded to 400GB with a memory card.
Perhaps more importantly, you get a battery with an impressive capacity of 7,300mAh. It easily lasts me for days when I'm doing light work like e-mails and YouTube. Plus. it can be fast-charged too.
I also tried out some games with the tablet to see how well it'd stand up to the tough hardware requirements. Very well, I found.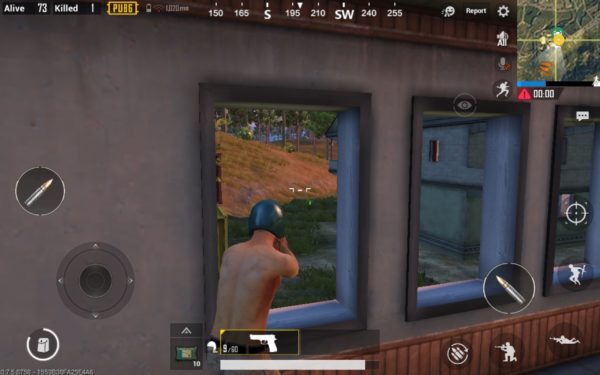 Playing PUBG Mobile at the highest settings, I didn't detect any slowdown at all when joining another 99 players in a map. The graphics were pretty impressive for a tablet.
The same with Asphalt 9: Legends. Playing a few levels of the racing game, I found the graphics and effects top notch. Again, this shows how far tablets have come as gaming devices.
Here is where the quad speakers I mentioned earlier come into their fore. Yes, they are still small speakers squeezed into the side of a tablet but at least the sound is not muffled or one-dimensional. Games are clearly more engaging.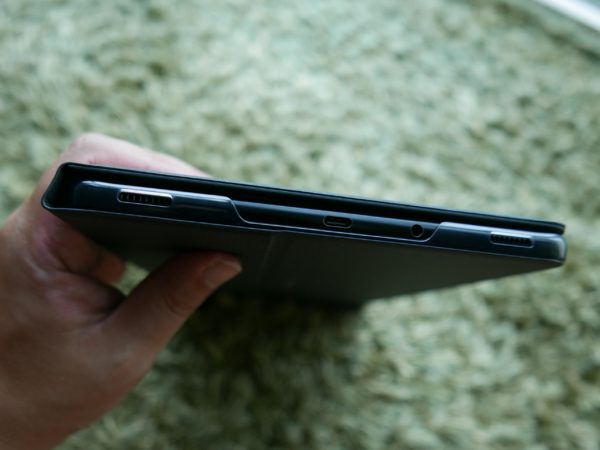 In the Galaxy Tab S4, Samsung has created a souped-up tablet that runs just about anything you throw at it. As both a media consumption or creation tool, it is a pleasant companion on the road or at the couch at home.
The only problem is competition. Tablets were once cool with keyboards because laptops were much heavier. Laptops were also more expensive than now. Today, it is much harder to sell a tablet as a laptop replacement.
The basic Wi-Fi version of the Galaxy Tab S4 with 64GB of storage goes for S$998, while the fully-loaded version with 4G and 256GB of storage goes for S$1,298, which isn't cheap. Add the keyboard cover (S$228) and the price goes up substantially.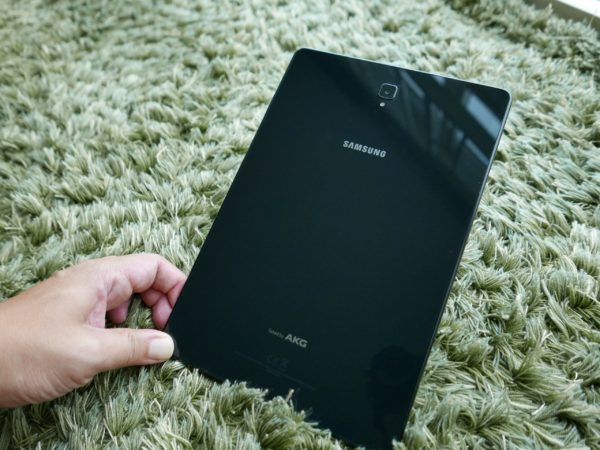 Even in the emerging category of tablets that are just smaller than ultraportable laptops, Samsung has to face off against the cheaper Microsoft Surface Pro that runs Windows (S$618 or S$828, depending on specs) as well as the S$968 Apple iPad Pro and its famed stylus.
In other words, the Galaxy Tab S4 has a tough fight on its hands. Samsung's top priority has to be convincing people to use an Android tablet for work every once in a while, even when they already have a laptop.
It's a niche that Apple has managed to corner with its iPad Pro – particularly the larger 12.9-incher – and Samsung has to prove it has the same versatility in the new Galaxy Tab S4. That's easier said than done.
CORRECTION at 12/09/2018 9:47pm: An earlier version of the review stated that the S Pen stylus was sold separately. This is incorrect. One stylus is included with the tablet. This is reflected in the current version of the story. We are sorry for the error.