If you are looking to make a statement with a unique and personalised Xbox controller that reflects your personality, you can now get it at the Xbox Design Lab which is now available in Singapore.
The Xbox Design Lab was previously launched in 2016 in the United States, Canada and parts of Europe. After six years, Singapore is among 11 other countries to have access to the Xbox Design Lab, including Australia, Japan, South Korea and New Zealand.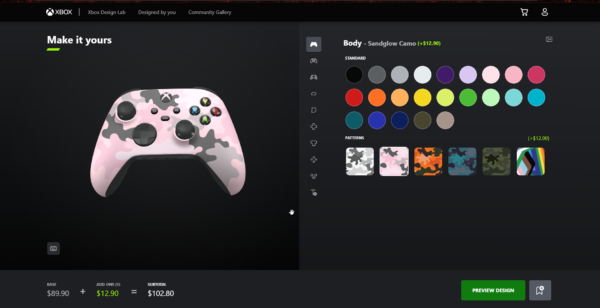 Microsoft recently offered us the opportunity to try out the Xbox Design Lab, and I found that customising the controller is a very intuitive and straightforward exercise. With clear, high resolution visuals and 360-degree views, it's easy to see the result of your choice of customisations.
Apart from colours, there are some components that you can customise in the Xbox Design Lab that make a huge difference in the awesomeness of the controller. I strongly recommend the rubber grips for both the sides and back, since sweaty palms are often induced by thrilling games and dropping the controller is a very real occurrence.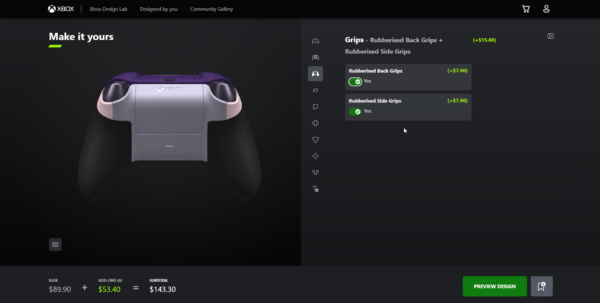 I also adore the metallic accents on the D-pad and triggers, which make the controller look really pretty. But I wish there were more variety of design for the main body.
How about a purple camouflage pattern? Or perhaps a sparkly, pearlescent, iridescent or metallic finish? Yes, that sounds rather over the top but I think the result will be really fabulous. 
Since the controller can be used on a Bluetooth-enabled PC or laptop, as well as Android, iOS and (of course) Windows tablets too, it's a great gift for a gamer. If you need some inspiration, the Community Gallery shows some cool designs that others have come up with.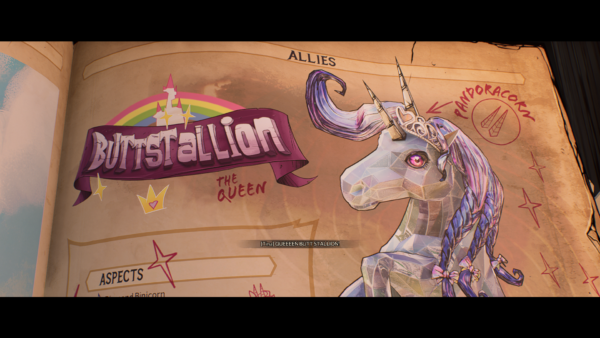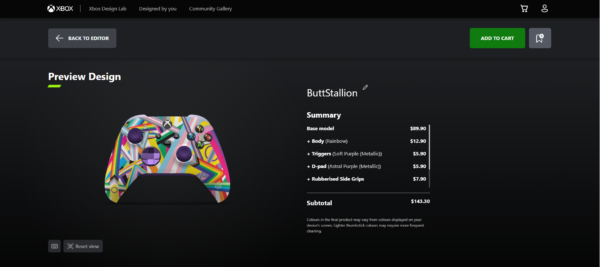 And here's my Butt Stallion inspired controller, perfect for playing Tiny Tina's Wonderlands. Too bad there aren't furry textures, sparkles and dazzles in the Xbox Design Lab, for I could certainly do with some purple furry thumbsticks on a sparkly purple body.
Here's the final result of the controller – I finally decided against the rather flamboyant Rainbow colour scheme and went for something a little more subtle with the Astral Purple body, metallic accents and monochrome ABXY buttons.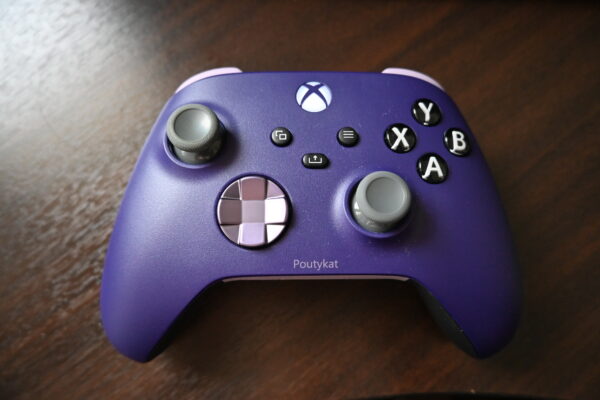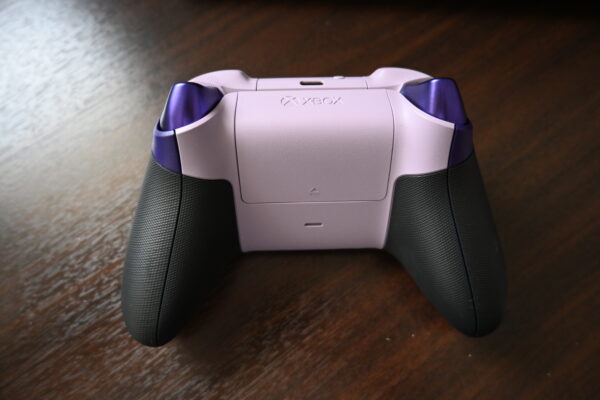 It took about two weeks for the controller from the Xbox Design Lab to arrive, so take note of the lead time if you are planning to gift it to someone at a specific date.
Depending on how basic or fanciful you want your controller to be, the price ranges between S$89.90 for a basic configuration of the controller with customised colours of the body, buttons, thumbsticks and D-pad, to S$143.30 for the fanciest configuration with a patterned body, full rubberised grips, metallic effects and engraving at the bottom of the controller.
Compared to a regular Xbox controller that retails at S$79.90, the full upgrade is substantially more costly. 
And truth be told, a pretty controller still cannot beat the Xbox Elite Wireless Controller Series 2, which has four additional paddles and a rechargeable battery, but is even pricier at S$269.90. 
Find out more about the Xbox Design Lab at https://xboxdesignlab.xbox.com/en-sg/