How do you keep raising the bar for something that's already at the top? The Sony WF-1000XM5 true wireless earphones are a good case study of just how far you can go, even if you think you've hit a ceiling.
Coming about two years after the last version, the new 5.9g earbuds are lighter and smaller so they are easier to carry around and put on as well. More importantly, Sony has reworked the audio signature again to make these small wonders produce great sound once again.
First, the look and feel. The WF-1000XM5 package is smaller than before. That includes the charging case, which now looks slimmed down and fits into any trouser pocket or travel bag without fuss.
The matt finish on the case as well as the touch panel on each of the earbuds is neat and feels premium. Perhaps less so are other parts of the earbuds, which Sony has made glossy and a little slippery to hold on to at times.
Not that the feature is a deal breaker, to be sure, because the WF-1000XM5 do feel comfortable to wear in your ears. As before, you can listen to them for hours at work and not feel fatigued.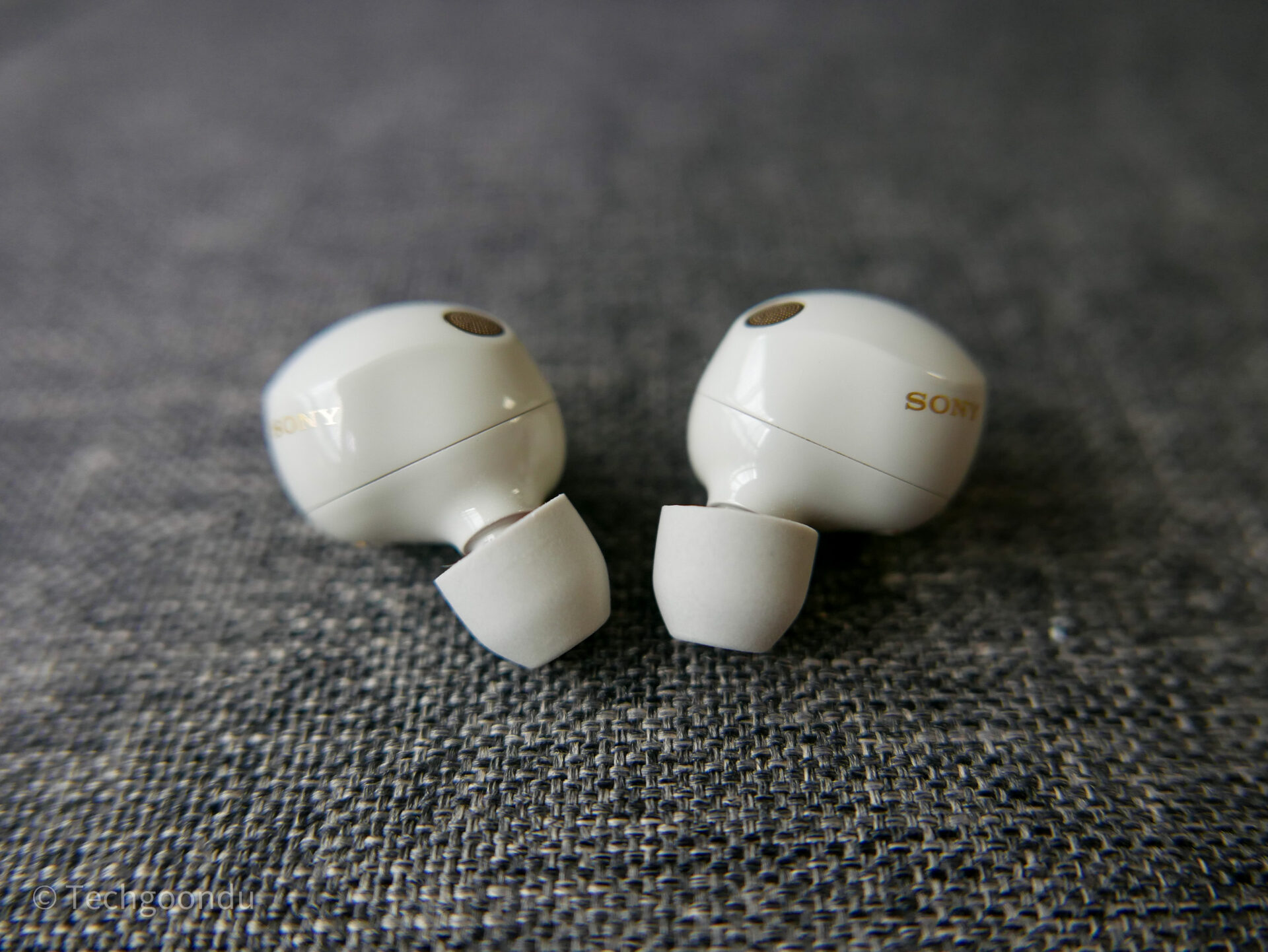 Once again, the Sony Headphones app that is a partner for the earphones is a must. Not only does it inform you of vitals like battery life but it also helps to turn on important features and enhance the sound.
Indeed, this is one of the most full-featured companion apps you'd find today. You start by scanning your ears for the right tuning – I had a profile from testing earlier Sony gadgets – and you can use the app to control what type of noise cancelling you want.
The "speak through" feature is quite cool as well. This lets you simply talk to someone without having to touch the earphones or reach for your phone to stop the music.
The earphones automatically pick up your speech and pause the music instantly. Only thing to note here is that it picks up your coughing and sometimes clearing of your throat as well.
To be sure, the most important feature on the Sony app remains the way it makes music sound better on the earphones.
To be sure, the new earphones already sound great out of the box, with a crisper high-end and less bloated bass that many have come to know of Sony's sound signature (okay, some like the bass, not me).
What's interesting is a wizard that walks you through how you want to tweak the equaliser settings to tune a sound to your liking.
I prefer treble to be clearer and bass to not overwhelm things and I found my setting through the custom equaliser walkthrough. It actually matched a preset that I liked earlier – Treble Boost – and offered a bit more detail on the high notes.
So, what about the sound quality? Though I did not have the older WF-1000XM4 on hand to compare side by side, I can say the new earbuds do sound great out of the box, even before any tweaking on the app.
Like with the previous version, there's no need to worry about Sony's slightly heavy bass tuning here. Take the new XM5 right out, connect them with the app and you're good to go.
Massive Attack's Protection, for example, played with its characteristic bass lines but it doesn't become overwhelming or fat to drown out other parts of the track.
Instead, the low-end notes come across more nuanced. I find that the new 8.4mm drivers do a decent job here but you may argue that they still lack some of the control and focus that you get on some Sennheiser earphones that use the German firm's 7mm transducer.
That said, the important midrange generally plays out fine. Sony has done well over the years to refine the XM range's sound to be full and intimate enough but yet not overly boxed in.
There is range and extension across most musical content when you listen to them on the Sony earbuds, starting from trip hop to jazz vocals. There's a good amount of transparency and air.
On Jenny Chi and Andre Siqueira's live performance of familiar bossa nova hits, you get a sense of the intimacy of a small gathering while being able to easily "see" the singer and guitarist on stage.
With the singer's other studio albums, where you get a full complement of drums, guitars and piano in a track, the separation that the Sony earphones offers is also impressive. Again, this helps one visualise a performance more vividly.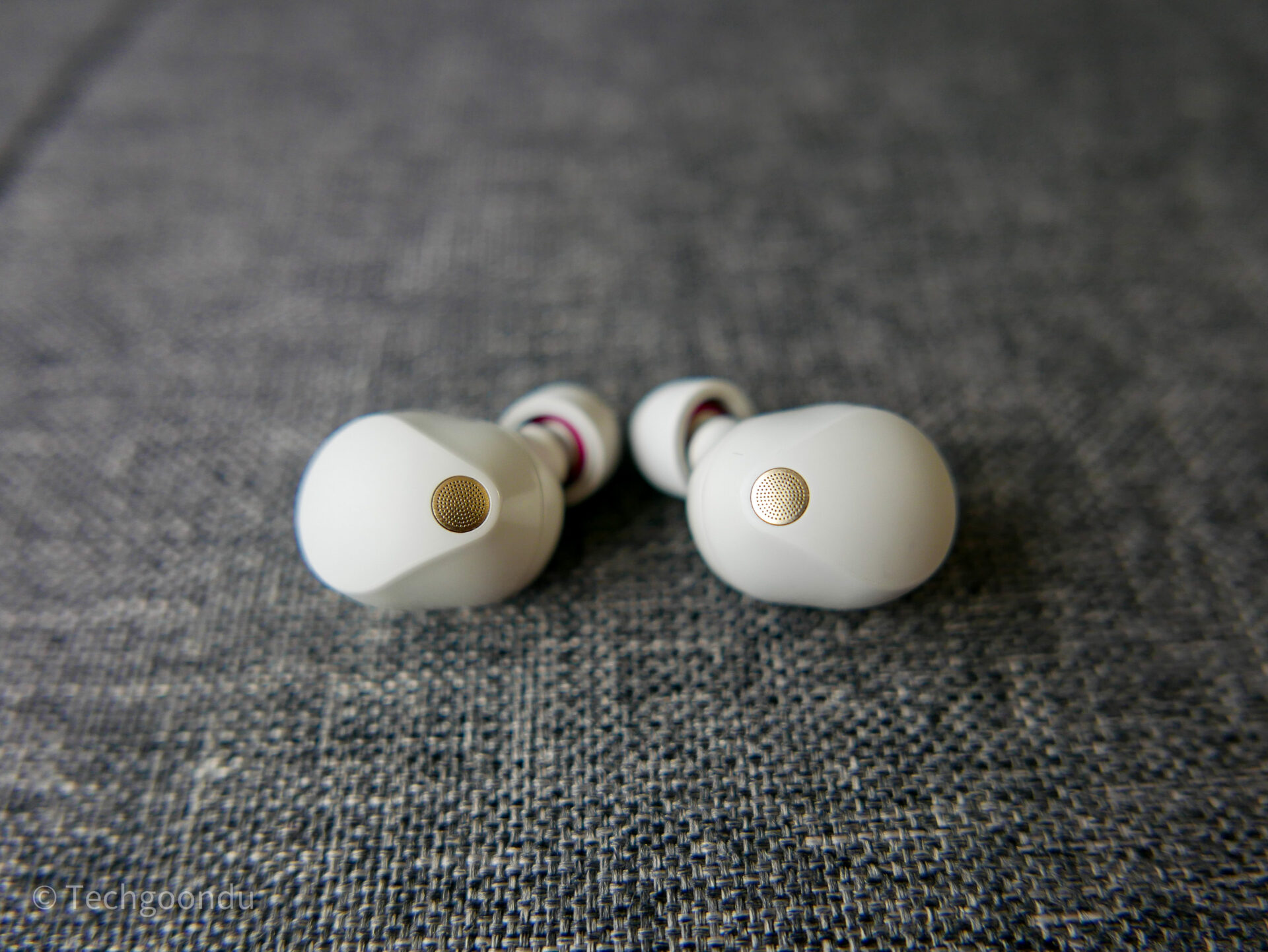 I also like the detail that the earphones can deliver on some tracks. Listen to the rather "simple" tune Dream On by Aerosmith and the guitar riffs come across poignant along with the distinctive vocals.
Other tracks I fired up included the Oppenheimer soundtrack by Lugwig Goransson. It offered a great sense of the scale and dynamism that the earphones can project for a Chris Nolan movie.
Okay, this album isn't always as frenetic as in Tenet, lacks the blaring horns in Inception and doesn't have the towering organ in Interstellar but still it stretches the capabilities of audio gear well.
The Sony earphones, playing the latest Nolan movie's soundtrack, show off their scale, dynamism and versatility. They go from loud to quiet, high to low, while often producing multiple distinct sonic layers, from violin to electronica, with confidence. Yes, a compelling listen.
The earphones support a number of audio formats, such as SBC, AAC, LDAC and LC3. Unfortunately, still no aptX support here in case you want the increasingly popular streaming format on a number of phones and music players.
Separately, Sony says the noise cancelling has been beefed up this time, though it's hard for me to compare without the previous model on hand.
What I'd say is the new earbuds are extremely effective in keeping out background noise, from people talking to road noise. I know because I used them in a room with two noisy, excited kids and they barely disturbed my music.
The battery life promised by Sony is 8 hours of playback with noise cancelling on, and 12 without. That means you can bring these fully juiced-up earphones on a flight from Singapore to the rest of Asia easily.
The case, which takes two hours to charge up fully, also helps to extend your music playback on the go. By the way, it supports wireless charge as well, though that would probably take longer.
As before, the new Sony earbuds are rated IPX4 so they are good for keeping out water splashes but cannot be submerged. In other words, great for a jog but please don't jump into a pool with them on.
Here is where I find the new design particularly useful. Even though they may not feel different while sitting at a desk, if you wear the Sony WF-1000XM5s out for a jog, they feel snug in your ears while you sweat it out.
Their improved design and superior sound (possibly through tweaking) make for another excellent step up for the Japanese electronics manufacturer here.
In a market full of good options today – you can get decent true wireless earphones for S$200 or less – Sony has raised the bar again. Its new S$419 earphones are highly recommended if you want a great fit, excellent audio and ease of use.