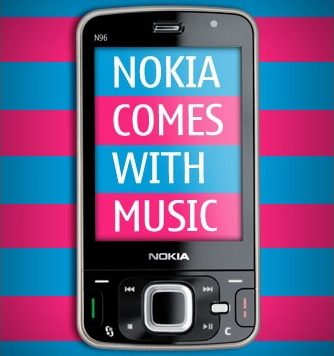 Nokia has stopped the music on its year-long unlimited song downloads that come bundled in phones in all but six countries, as the world's largest cellphone maker readies for a tough 2011.
The service, launched to much fanfare as Comes With Music in Singapore in early 2009, enables users of selected phones to download as many songs as possible from the Nokia music store, for a year.
However, the phone maker has now said it will stop the bundling in 27 markets, including Singapore, and will keep it going in only China, India, Indonesia, Brazil, Turkey and South Africa.
Users who have downloaded songs previously will not be affected, a company spokesman told Bloomberg. Plus, Nokia will continue operating its music stores worldwide, which will sell music directly to cellphone users.
A number of reasons have been attributed to the demise of what once looked like an innovative way for Nokia to hook up hardware and services, much the same way as Apple has done with iTunes and the iPhone.
Chief among these reasons is that the songs were tied to anti-piracy measures, which limited how users could share their music over different devices.
Given that many users change phones often, this DRM (digital rights management) scheme became unattractive to spend all that time downloading thousands of songs, only to have them tied to an old phone that may be discarded in a few months.
Another problem, a larger one, was that Nokia's DRM made use of Microsoft's Windows Media technology, which made it even more unappealing. For one, users have to use Internet Explorer – and no other Web browser – to buy music.
Nokia's music service now comes with DRM-free tracks, which will enable users to play their music across different devices once they download the songs. It is part of its Ovi Suite of services.
However, even as it gets its services up and running with a number of Ovi offerings, such as maps, Nokia is finding itself in a corner once more – this time boxed in by a lack of great hardware.
Since the N97 launched in June 2009, Nokia has not had a winner on its hands. In the 18 months afterwards – an eternity in an industry that declares winners and losers every quarter – the Finnish phone giant has seen Apple and Android-based devices leapfrog its dull models in the lucrative smartphone segment.
While Apple had the iPhone 4, which sold well despite much-publicised problems, and Google had Android winners in the Samsung Galaxy S and HTC Desire HD in 2010, Nokia could only come up with the dated-looking N8. The N8 was actually delayed as well, but nobody really cared.
So, while the end of Comes with Music marks the closing of a chapter for Nokia, it will take a lot more great hardware and services to win back a market that has moved on with Apple/iTunes, Google/Android and yes, even Microsoft/Windows Phone 7.
Next month's showing at the Mobile World Congress expo, which usually offers a preview of what's to come later in the year, could tell us how far ahead – or behind – Nokia will be in 2011.