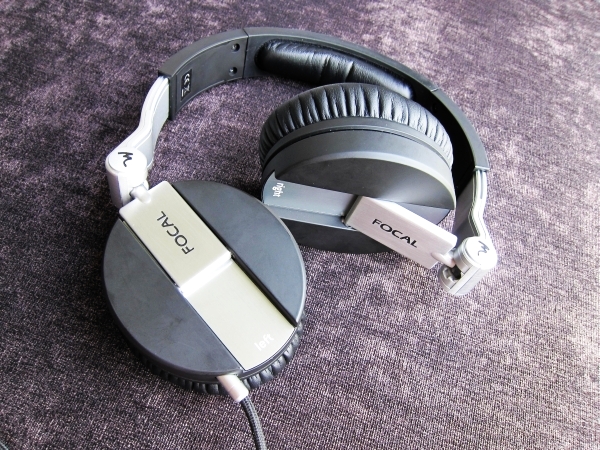 Mention Focal to audiophiles and the thought of its large floor stander speakers easily come to mind. So when the French hi-fi speaker maker recently said it was getting into headphones, many head-fi folks were thrilled to hear what would come of the effort.
The Spirit One is this first pair of 'phones from Focal and after a quick listen, I'd say they don't disappoint, as long as you avoid equipment that can add too much bass, as many portable devices and laptops can do.
But first, the build of the Spirit One, which exudes a confident quality out of the box. Grado fans, who prefer their look retro, might want to cast their eyes away from the brushed metal. The centrepiece is the aluminium structure, which makes for not just modern chic for the street, but also a sturdy yet light frame.
Indeed, the 225-gram headphones don't feel at all hefty when worn. The whole unit is easily folded and packed away for the road and the detachable cord, braided nicely, means you don't have to struggle with cables in an economy seat when you get ready to land after a long flight.
Beats Audio this is not, but the Spirit One is unmistakably a pair of headphones for those on the move. Traditionalists might also sneer at the iPhone controls, which let you change the volume and answer incoming calls, but Focal knows it is the iGeneration it is targeting, at least for the first in its line of headphones.
Fortunately, the sound doesn't just cater to the image-driven mass market headphone trend that can be quite depressing. The first thing you'd notice is that the passive noise cancellation, using a closed design, does a pretty handy job of taking out background noise. This is the first thing to get right for users who commute.
There is no electronic or active cancelling of that noise on the Spirit One, but the -20dB promised here is useful in most circumstances and does the job pretty well in cutting out the distraction and preventing leakage.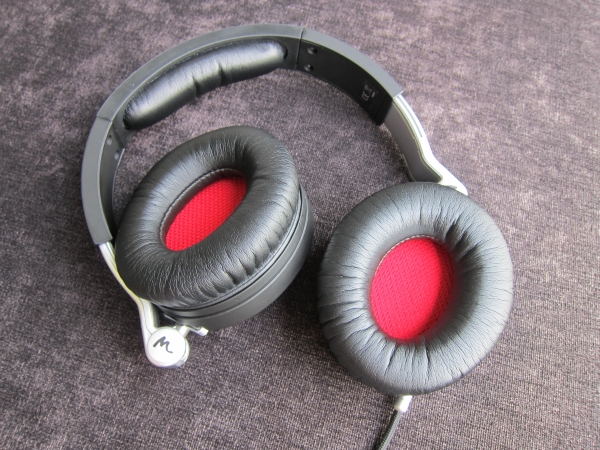 It helps too that the Spirit One is tuned for portable, low-powered music players. With a sensitivity of 104dB (1mW at 1kHz), the headphones don't require you to carry a portable headphone amplifier around to drive them. You can if you want, but plugged in to an iPod or, in my tests, a Samsung Galaxy Tab 7.7, things sound reasonably well.
By that, I mean the soundstage is not too compressed and the music does not get "stuck" in your head, as many small headphones or in-ear 'phones can be prone to suffer from. There is a sensation that the music is not channelled right into your head but moves somehow outside your ears.
The illusion is not as complete as on much more expensive cans like the open-back Sennheiser HD800 or my favourite Beyerdynamic T1. Both of those, however, cost a few times more and can hardly be seen on the street, as they are hefty to move around with. They probably cannot be driven well by the average MP3 player or smartphone, in any case.
Thus it's quite a nice surprise to hear what's coming from the much smaller 40mm mylar/titanium driver on the Spirit One. Whether it comes to an evening lying on the sofa listening to Stacey Kent or going through bass-heavy material from Black Eyed Peas, say, the Spirit One avoids the extremes that many mass market headphones suffer from.
Trebles have some of that necessary sheen, but never acquire a steely hardiness that makes it a headache to keep listening for hours. At the low end, you don't get any of the bloat and distortion that plague a lot of rival options that promise to boost the bass – often by too much – on very small drivers.
Plugged into my tablet, which plays FLAC natively, the Spirit One is a pleasant companion on the go. Just avoid hooking it up to a Beats Audio-enabled laptop like my Envy 14. There was just too much bass when I tried it, and I had to tune down the settings on the equaliser.
I have a playlist of FLAC tracks that range from jazz vocals to instrumentals to hip hop, and the Focal Spirit One admirably handles the wide range without too much bias for any genre. Indeed, I'd have liked it to go further in some instances, but that could be a limiting factor with the portable music players that I tested with as well.
The highs on Stacey Kent's opening track in her Breakfast on the Morning Tram album, for example, don't come with the same extension you'd expect on better 'phones or on a mid-range pair of speakers. Knowing its limits, Focus is probably smart enough to avoid going real high and failing with a jarring experience, but those familiar with the track will note the absence of the top-end extension.
The bass I'm generally happy with, because I'm not a bass fanatic and don't expect low, low sounds here. Black Eyed Peas fans should be happy for the punch, but if you are looking out for the double bass on live jazz performances, you might find yourself hoping for more from the Spirit One.
Plus, while the detail comes across clearly in most "simple" pieces like live acoustic performances by Singapore's Tanya Chua – a favourite on my living room hi-fi – I'd also have liked to have a little more transparency with more complex and large-scale concerts, for example, on Diana Krall's Live in Paris album.
There is much going on on stage and it can be tough for small headphones to replicate all of that interplay clearly, in detail, and providing that image of the singer and other musicians distinctly to the listener.
Of course, that's being a little tough on a pair of portable 'phones moved by a regular low-power smart device, which also contributes to the problem at times.
And to be fair, I'm not sure everyone "listens out" for minor details when they fire up their favourite tracks in the morning trip to work. More importantly, the 'phones should be as true to the original recording as possible, without colouring too much of the sound.
In that aspect, the Spirit One does pretty well for a pair of its size and cost. Going for S$399 in Singapore, it is not cheap, nor is it the most expensive pair of "street" headphones you'd carry around, considering some of the ridiculous prices these days. Still, it should rank pretty high up as a pair that rewards you with better-than-average audio on your travels.
The market is strewn with many options now, but I'd recommend giving the Spirit One a listen if you are looking for a good-sounding pair of 'phones for your frequent train or plane rides.