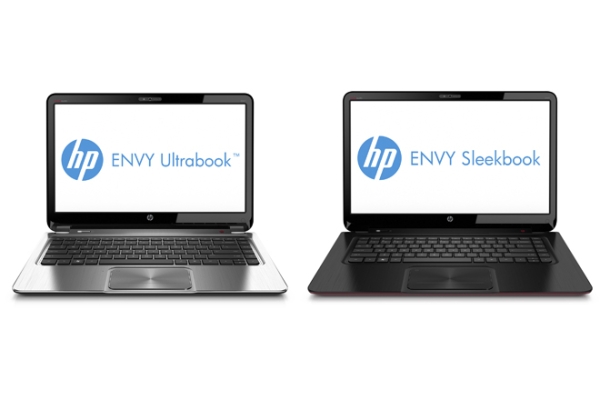 What if you're making a thin-and-light laptop that's just shy of Intel's ultrabook standard? You come up with another easy-to-remember marketing name, of course! And that's just what HP has done with its new "Sleekbook", laptops that look, er, sleek.
Available in 14-inch and 15.6-inch varieties, these Sleekbooks are Envy-branded, and each has its own ultrabook counterpart, adding up to a total of four new Envy notebooks: the Envy Sleekbook and Envy ultrabook with 14-inch screens, and the Envy Sleekbook and Envy ultrabook with 15.6-inch screens.
While they all have virtually the same specs – Ivy Bridge processors, 4GB RAM, and Beats Audio – with the Sleekbooks, you get the option of squeezing in discrete graphics and a hard drive instead of an SSD.
These sleekbooks/ultrabooks will start at S$1,099 when they arrive on our shores in June.
HP also unveiled its new top of the line ultrabook – the Envy Spectre XT, a 13.3-inch ultrabook which looks breathtakingly metallic and thin.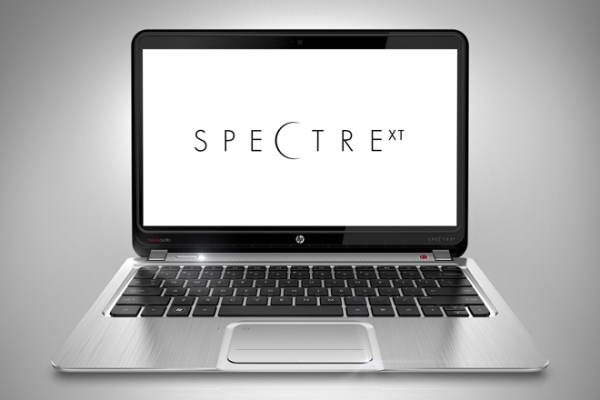 The Gorilla glass from the Envy Spectre 14 is gone, and the XT is clad instead in metal, which, coupled with its smaller physical size, means it is much lighter – weighing in at just 1.39kg.
It sports the familiar wedge shape first driven by Apple's MacBook Air, and measures just 14.5mm thick.
Inside the XT lies an Intel Ivy Bridge processor, 128GB of SSD storage and 4GB of RAM. The keyboard is backlit, naturally, and HP also chucked in Beats Audio speakers. Although the latter's power can be disputed, we wouldn't expect any less for a premium laptop.
Also a fantastic addition: the XT will ship with fully licensed copies of Adobe Photoshop Elements 10 and Premiere Elements 10 pre-installed. Creative workers who buy the laptop will be good to go the moment they crack open the XT. A two-year license for Norton Internet Security is also pre-installed.
The ports on the XT isn't half-bad, too. You get two USB 3.0, one HDMI and one Ethernet ports, and an SD card slot.
The XT will start off at S$1,499 when it lands in Singapore from June this year.
Here's the bad news: all of the laptops above – and I do mean all five – come with only one screen resolution option: 1,366 x 768 pixels. This might be acceptable on a 13-inch screen, but I don't think it will be very pleasant at 15.6 inches.