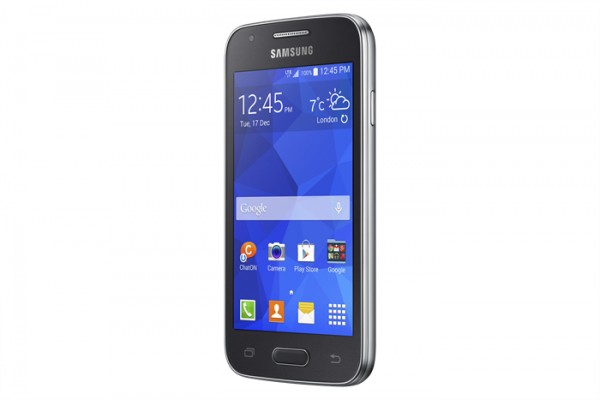 Samsung has held up 4G as a trump card in the new Galaxy Ace 4, its latest entrant into the now burgeoning good-and-cheap segment of the market at an affordable S$269.
The world's largest smartphone maker has seen its profits decline in recent months as lower-cost rivals like Oppo, Xiaomi and Asus chipped fervently at its sides, especially in the low- and mid-range segments. The new Galaxy Ace 4, out in Singapore this weekend, represents Samsung's latest attempt to muscle its way back to dominance.
The smartphone packs a 4G LTE (Long Term Evolution) radio, one of the very few – if not the first – budget smartphones that will allow users to surf at speeds of up to 150Mbps. Given its rarity at this price point, this helps set this phone apart from rivals.
It also runs the latest 4.4.2 iteration of Android Kit Kat that includes an updated TouchWiz Essence user interface that long-time Samsung users would be familiar with.
Its remaining specifications are run-of-the-mill. A 1.2GHz dual core processor and 1GB of RAM is nothing to shout about, even at the budget segment. In comparison, a Redmi 1S packs a 1.6GHz Snapdragon quad core chip for $100 less.
The 4-inch WVGA (800×480) resolution screen pales in comparison to the 1,280 x 720 resolution screens found on the Redmi, Zenfone and other competitors. It is not an AMOLED screen found in many of Samsung's higher-end phones either.
The camera is also a 5-megapixel affair at a time when its competitors are coming up with 8- and 13-megapixel shooters.
Because of its small screen, an 1,800mAh battery should offer the user enough mileage to last the day. At least, Samsung believes so.
Hardware-wise, Galaxy Ace 4 does not seem to have the edge over its less well-known competitors, unless a user is looking for a smaller phone or if he really needs 4G connectivity.
In a way, Samsung has its hands tied since putting higher-end components in cheaper smartphones will cannibalise sales on the higher-end Galaxy S line. With the money spent on marketing, Samsung might also find it tough to compete with the slim margins that rivals such as Xiaomi work with.