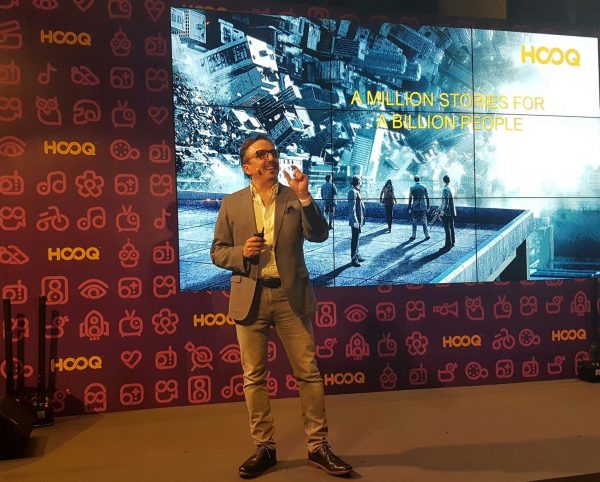 Regional video streaming provider Hooq yesterday launched its service in Singapore, opening up a library of 20,000 titles that include a mix of Hollywood and Asian shows to audiences here.
A venture between Singtel, Sony Pictures Television and Warner Bros in 2015, it boasts a eclectic lineup that brings together Bollywood shows and Hollywood exclusives such as the Supergirl TV series.
There are also Sony staples such as The Amazing Spiderman. However, despite some notable hits like Total Recall (2012), don't expect as well-stocked a catalog as Netflix's.
The American video-on-demand player expanded globally early this year and has forced many regional players such as Hooq to find a new niche to appeal to users.
Besides the local content, something that Netflix has said it was investing in as well, Hooq is also banking on a slightly cheaper price of S$8.98 a month, lower than the S$10.98 that Netflix plans start from.
One Hooq account can be used on five devices, whether this is a PC, smart TV or tablet, though only two of them can be streaming content at the same time.
You can also do something Netflix doesn't allow – download up to five videos if you are using the Hooq Android or iOS app – so you can watch while offline, say, on a plane.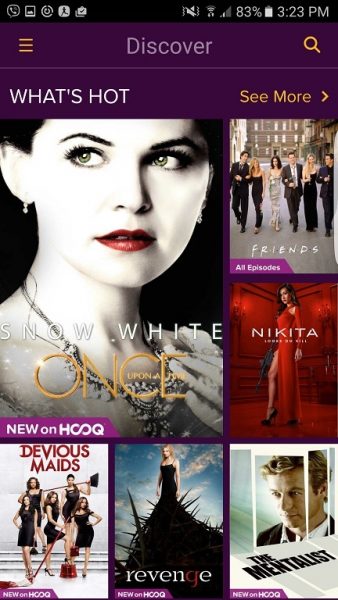 However, Hooq isn't always clear about the resolution of its video content. When played back, the videos merely allow users to choose low, medium or high quality.
The company's online FAQ section states that some movies and TV series are in high definition (HD). "However, due to some content rights agreements, some movies or TV series may not be available in the said quality," it adds.
At least on initial impressions, Hooq videos do not let you skip and scroll though as fast as with Netflix. On a PC browser, you could end up waiting for a few seconds of buffering whenever you want to, say, skip to other parts of a movie on Hooq. With Netflix, this is instantaneous.
This is by no means an objective test, but it clearly shows how the experience that seems so seamless to users requires much engineering behind the scenes to get right.
For the record, this simple side-by-side test was carried out on a PC linked via Ethernet cables to a 1Gbps M1 fibre broadband plan.
One way Hooq is trying to get the attention of users is through Singtel. The telco is offering bundles with its mobile data plans, though it remains to be seen if these will attract users.
For example, an existing S$7 plan offers 1GB to be used over seven days. But would users know how many megabytes their streaming content is using?
Besides Netflix, Singtel also faces competition from rival pay-TV operator StarHub, which has its own streaming service showing its cable channels on the go.
At the same time, there are regional rivals such as iflix, a Malaysia-based service that has been launched in Malaysia, Philippines and Thailand. Before Singapore, the Singtel-backed Hooq had been out in Thailand, India and Indonesia.
The telco will be confident it can make a play for content on a scale that other regional telcos can only envy. As a pay-TV operator, it knows the content business well enough to move to where audiences are heading, which is online.
However, whether consumers will pick Hooq over Netflix is another question. Also unknown is whether they will be happy to have more than one video-on-demand service in future.
If it's a zero-sum game, then smaller players like Hooq have an uphill task to oust that Netflix app from screens big and small everywhere.