Okay, we'll come out and admit that digital nomad sounds a little hipster. In the past, we used to call people who travel all the time for work road warriors.
All the same, these folks on the go want to keep connected wherever they are. You can't have the world at your fingertips if you don't have the right gadgets on hand, can you?
So, this holiday season, here are some gift ideas for your favourite digital nomad, sorry, road warrior. From the simple to the really cool, they can make life so much better on the road.
Lenovo Moto Z (S$899)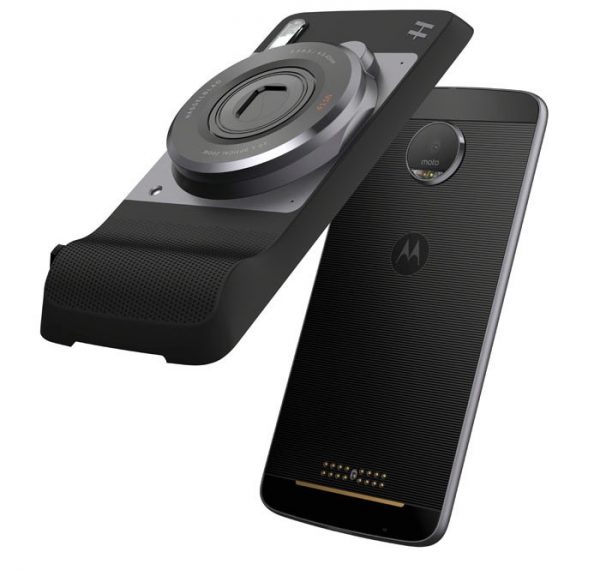 It may not get as much media attention as Samsung, Apple or LG, but the Lenovo Moto Z is one phone we'd happily recommend for its truly modular design.
Simply snap on a new back cover if it tickles your fancy. The same if you want to connect up a Hasselblad camera add-on (S$459) that gives you optical zoom to shoot better photos or even a mini projector (S$399) to show off your Powerpoint presentation.
Nothing is quite as sleek or neat as Lenovo's magnetic snap-on system for its accessories. Even the software works in an instant – there's no powering on and off the phone when you turn it into a camera, projector or speaker. The Moto Z will be a nice surprise for your favourite traveller.
LG gram 15 (from S$1,899)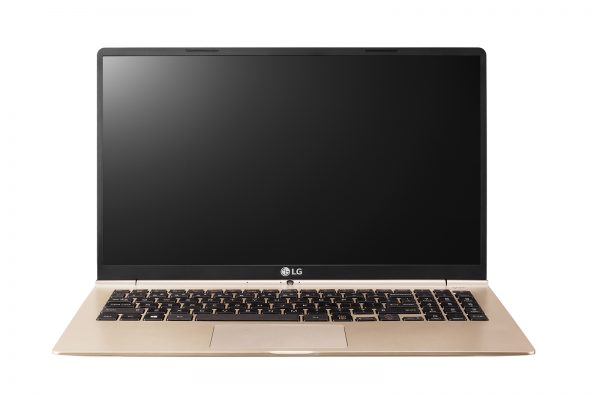 You'll need a great laptop if you do some serious work on the go and the LG gram 15 is an easy choice this holiday season. Lightweight yet bearing a generous 15.6-inch screen, it is a road warrior's best friend.
Just 980g light, the gram 15 weighs even less than some 13-inchers out there. And its thin bezels, at just 6.7mm, make this one of the most attractive laptops around.
Folks who need a large screen to work out Excel spreadsheets or to open up a couple of windows simultaneously will love the gram 15. Finally, a large screen without the bulk.
The basic S$1,899 version comes with an Intel Core i7 chip, 8GB of RAM and a 256GB solid state drive (SSD). Top up to S$2,199 and you get a 512GB SSD.
Samsung Galaxy Tab S2 2016 (S$698)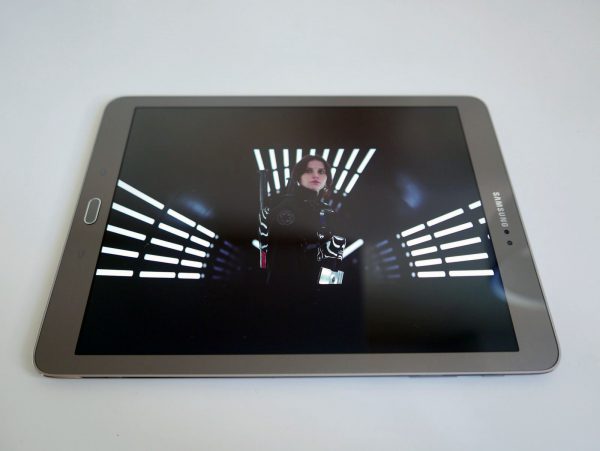 They keep saying tablets are not attractive anymore, but yet they are still handy for when you want to read a book or magazine while on a plane or airport lounge.
Samsung's Galaxy Tab S2, refreshed this year, is easily portable. The 9.7-inch 4G version means you get a big enough screen while still enjoying the lightweight construction. It also provides constant connectivity so you don't worry about finicky Wi-Fi hotspots at cafes.
Though the Samsung interface often has people pulling their hair out, there's no disputing the quality of the Super AMOLED screen, which is bright, sharp and vibrant.
With a Qualcomm Snapdragon 652 processor and 3GB of RAM, it's also rather zippy, in case you are worried about performance.
Samsung Gear S3 (S$548)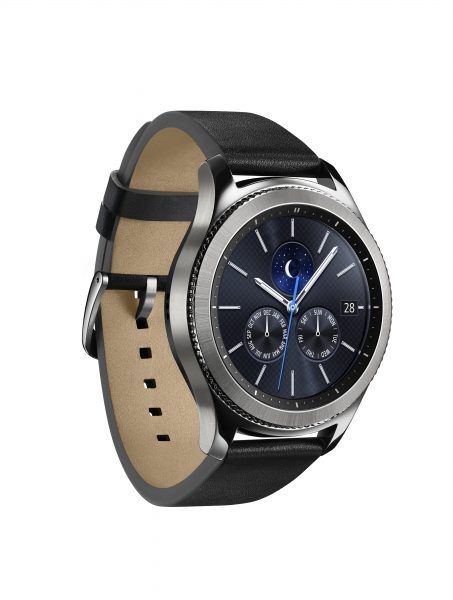 Even if you have a Patek Philippe or Rolex, you wouldn't always wear your most expensive watch overseas, especially if you are worried about losing it. A smart watch can take its place on your wrist.
Samsung's Gear S3 is smart not just because it's connected and can send you notifications, but it also looks smart like a regular watch. Okay, it's not as sleek as a well-designed automatic watch, but you get to choose your favourite watch face depending on your mood.
And you can go with it for a jog too, since the Gear S3 comes with IP68 water and dust resistance and Gorilla Glass SR+ to protect its display.
Huawei E5786 (S$298)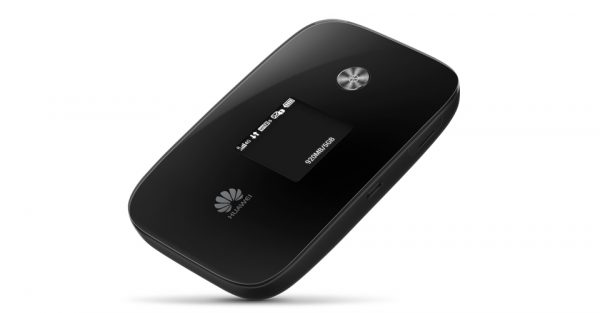 What's a traveller's gift guide without a portable Wi-Fi router? Huawei's E5786 is interesting not just because it hooks up to speedy 4G networks but also because it's so easy to connect up with its QR code.
To hook up your phone or tablet, simply scan the QR code on the Huawei device and you're ready to go online. Promising 10 hours of continuous usage, the 3,000mAh battery onboard also lets you roam about without worrying about getting disconnected.
Native Union Jump Cable (HK$400 or S$74)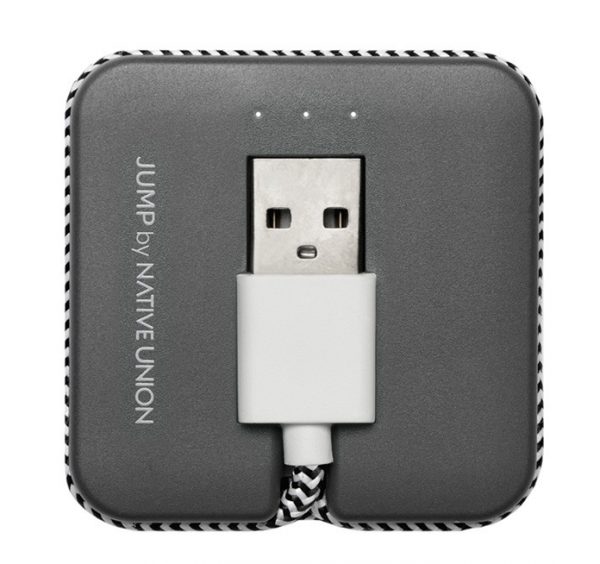 Speaking of power, how cool is it if you can charge up your phone and power bank at the same time? The Jump Cable from luxury tech company Native Union does just that.
Connect one end of the Jump Cable to your laptop or wall jack and the other end to your phone. While your phone is being charged, the small 800mAh battery on the nifty little gadget gets juiced up as well.
So when you pull out the cable and coil it neatly around the gadget, you get a bit of an emergency power on hand, for three hours of talk time or two hours of Net usage.
Best thing is, the Jump Cable is small enough to be slipped into your pocket or bag. Such a smart idea and life safer for travellers.
Griffin Survivor Power Bank (US$59.99 or S$85.86)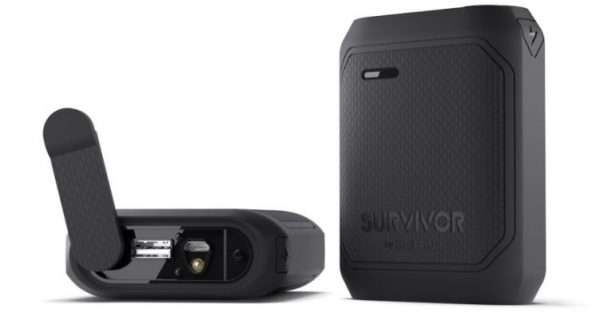 Of course, if you need heavy duty power, you'd still need a full-fledged power bank. And for a hefty, indestructible one, the Griffin Survivor Power Bank fits the bill.
Packing a useful 10,050mAh of power, it is also heavily ruggedised. The Survivor is said to be tested to the 810G military standard and can survive drops of up to about 2m. Plus, it protects against water damage and dust particles, up to the IP66 standard.
You still shouldn't submerge this in water, but the aptly-named Survivor should outlast a bit of rain during a hike or bike ride on the trails.
If your phone is already waterproof, your power bank can keep up now. Oh, and it doubles up as an emergency flashlight too.
Did we miss out something? Or is there a gadget you'd like to have in your wishlist, share with us your gift ideas this year!