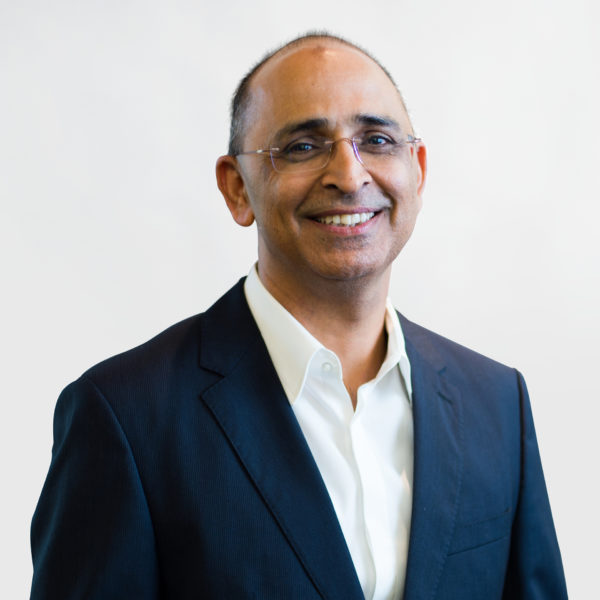 All that talk about transformation has not been lost on telecom operators, the often large, lumbering giants who see themselves as both agents of change and targets of disruption.
Long worried about being nothing but a dumb pipe for smart services, telcos have been trying to reinvent themselves.
The key is in the cloud, according to equipment maker Nokia, which recently opened a cloud collaboration centre in Singapore to help telcos test out and deploy such online offerings.
They have to look beyond their own comfort zones and seek out partners to collaborate, says Nokia's senior vice-resident of Asia Pacific and Japan, Sandeep Girotra, in this month's Q&A.
NOTE: Responses have been edited for brevity and house style.
Q: We've talked about telcos evolving from being dumb pipes for years. What are the areas that need changing now?
A: Traditional revenue sources such as voice and text have diminished over the last decade and by now, it is clear to service providers that digital transformation is the way forward as they continue to evolve their service offerings.
According to a global telecom study conducted by EY, as telcos expand their service portfolios to diversify revenue streams, they are still faced with the challenge of low margins due to intense competition from disruptive competitors.
Service providers will need to innovate with much greater urgency with cloud technologies at the center of digital transformation, providing an agile platform for testing, creating and launching new products and services.
Q: Some telcos are obviously further ahead of the curve, being the agents of change themselves as digital service providers for enterprise customers. What are they doing right?
A: For service providers, success depends on their ability to react quickly and flexibly to the changing needs of the customers they serve. That means not only the ability to adjust network capabilities but also products and services.
The ability for telcos to grow and create new revenue streams through cloud adoption sets them apart from others that are still grappling with monetizing traditional services.
To give you an example, in Singapore, we have been working with our partner StarHub, to develop a mobility analytics use case that extracts value from the data in their networks.
The data can then be used for collaboration opportunities to create new services and revenue streams, with network data providing insightful reports on customer movements, behaviours and habits.
Mobility analytics is an important milestone as the utilisation of subscriber location information will help operators create value for digital city players such as city planners, transportation authorities and the travel industry.
Q: In their digital efforts, what will 5G bring for telcos besides faster speeds and lower latency?
A: 5G opens up a whole new world of business opportunities for telcos in new industries such as manufacturing and transportation. By giving wireless connections the same level of reliability and speed as wired connections, 5G replicates reality across time and locations at scale, supporting industrial applications anytime and anywhere in the world.
Futuristic concepts such as remote automated manufacturing and autonomous driving are becoming a reality with 5G. This will establish telcos as key enablers for the fourth industrial revolution.
The ability for 5G to support extreme demands within a small geographical area also gives telcos greater opportunities to be involved in large scale events. For example, in a recent global sporting event held in Korea, we were shown how 5G can change the experience of live events in a digital future.
Nokia, along with several industry players, partnered with a major telco player in Korea to provide 5G wireless broadband connectivity, allowing people around the world to live-stream the event with near zero latency.
On top of that, people streaming the event were able to access interactive digital features such as time slice, sync view and omni-view, giving them an unrivalled immersive experience of the action. This also means that telcos will have more manoeuvring space to customise how digital content is delivered to their end users.
Q: How do telcos stay relevant at a time when another big sector – banking – is facing disruption as well?
A: Service providers need to embrace transformation as a constant in this digital world. What I find important is organisational leaders having the right transformation mindset, where they look at disruptive technologies and the changing marketplace as an enabler for growth than just putting a defensive stance.
An important transformational mindset is collaboration, where organisational leaders are looking at new ways to accelerate innovation through partnerships with new ecosystems of vendors, disruptors and even customers.
A good example would be multi-vendor cloud services that allow service providers to collaborate with partners to build solutions that can dynamically adapt to changing business demands.