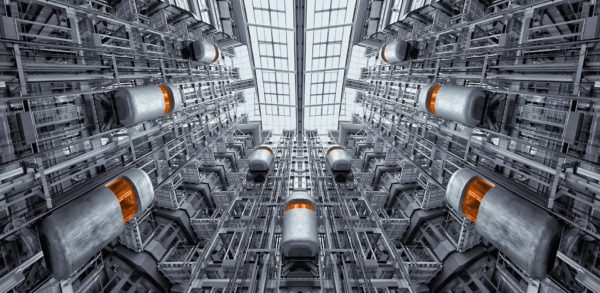 Brought to you by UBM
Call it the Fourth Industrial Revolution or Industry 4.0, but there is no question that a big change is coming to the way business is carried out today.
The introduction of digital technologies is impacting the production, delivery and consumption of products and services in a way never seen before.
Increasingly, organisations are digitally connecting each of their business processes. They are striving to be nimble enough to change direction when insights from data analysis tell them to. With an eye on the future, some have already started turning to artificial intelligence (AI) to gain an edge.
Though these new technologies have become buzzwords in recent years, they are clearly more than that. Their impact is already being felt, first by digitally-native organisations, such as taxi hailing apps and other platform companies.
At the same time, many traditional organisations are also taking to these digital technologies to transform their businesses. They know that those that do not change will be left behind.
Indeed, digital transformation is set to contribute more than US$1 trillion to Asia-Pacific GDP by 2021, according to a study by research firm IDC that is sponsored by Microsoft.
It predicted that the percentage of GDP derived from digital products and services created directly through the use of digital technologies would surge from just six per cent in 2017 to as much as 60 per cent by 2021.
Key to this are technologies such as mobility, cloud, Internet of Things (IoT), and Artificial Intelligence (AI), the study pointed out. The wide availability of such technologies is going to enable organisations to not just be more efficient but possibly change their businesses altogether.
This is already reflected in many situations today. In some instances, change has come in the form of unexpected disruption. Perhaps the best example of is this the platform companies that started linking consumers and services digitally, becoming the new middlemen.
Going beyond ride-hailing, today's apps double up as mobile wallets, enabling users to pay for items at supermarkets. They can also use the same apps, such as Grab in Southeast Asia, to send digital cash to friends as easily as sending a phone message.
Indeed, financial technology or fintech is one of the biggest areas that is undergoing transformation. From new ways to borrow money – peer-to-peer lending is one new way – to payment of items at a supermarket, the financial industry is testing out new technologies that are set to shake things up in the years ahead.
Here, it's hard to find a technology that has been talked about more than blockchain technology. Though it is often associated with cryptocurrency, its function as an open, distributed ledger promises to bring huge disruption to businesses everywhere.
Central to this change is the idea that no central entity – be it a bank or another organisation – needs to own the ledger. So, instead of a bank account, a user can "own" digital currency in an account that is open to all. He can easily transfer that amount to others online without going through a bank.
Of course, there are still obstacles to that. The cost, performance and security of maintaining a ledger based on blockchain are issues that many in the industry are looking to solve today.
However, just like the move to e-commerce years ago or the migration from on-premise servers to cloud-based infrastructure, the shift towards blockchain is being seen as a revolutionary one that changes things drastically in the years ahead.
It is just one of many disruptions that digital technologies are bringing. At Prudential Singapore, an industry-first machine learning-based solution was tested to assess claims in seconds recently.
This allows customers to upload scans of their bills and invoices for processing by the system's intelligent decision-making capabilities. When the system is fully implemented later this year, policyholders will receive a claim in seconds.
The company's claims assessors stand to benefit too, as they can now focus on more complex claims and higher-value customer initiatives.
"Lots of organisations get caught up in the 'what' and the 'how' of digital transformation without first addressing the 'why'," said Arvind Mathur, chief information technology officer at Prudential Assurance.
"Addressing why your organisation needs to transform digitally is like laying the cornerstone to your transformation journey," he added.
Though the transformation has begun in companies such as Prudential, the change is only just beginning. For many organisations preparing for change, the plans they have today may be just the starting point for a much wider and deeper impact.
At many companies, the change is as much about technology as it is about people. Ultimately, employees have to take on a customer-centric approach when using the new tools at hand.
"As Asia pursues digital transformation at an accelerated pace, it is critical for businesses to evolve alongside the dramatic shifts happening in the same spaces they serve," said Victor Wong, project director of ConnecTechAsia from UBM, the organiser of ConnecTechAsia.
ConnecTechAsia is the brand new umbrella event encompassing CommunicAsia, BroadcastAsia and the new NXTAsia, where technology innovations that are driving transformation in organisations large and small are showcased.
With legacy events CommunicAsia and BroadcastAsia having served the telecommunications and broadcast media sectors respectively for nearly 40 years, the new NXTAsia builds upon this to bring new technologies that are shaping Asia's increasingly innovation-driven economy.
With the advent of the Industry 4.0, ConnecTechAsia will present a holistic ecosystem of infrastructure, technology, and services that businesses and governments in Asia need to thrive in this new era.
"The new ConnecTechAsia event reflects the pulse of Asia today, and is the only business platform covering the converging ecosystems of communications, broadcasting and emerging technologies connecting the physical and digital worlds."
Visit ConnecTechAsia at Marina Bay Sands and Suntec Singapore, from June 26 to 28, 2018.