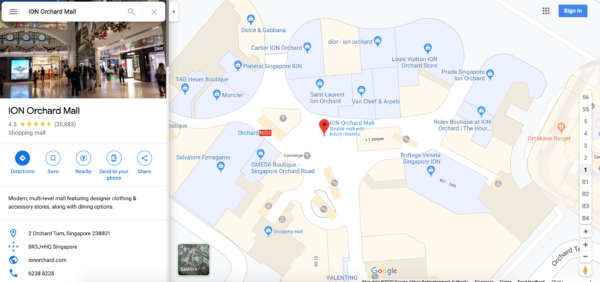 Years ago when I was looking for unfamiliar destinations, I would refer to a Singapore map directory.
Before driving to a destination, I would memorise the route. Each year, I buy a new directory so that I have access to new roads and buildings.
Google Maps put paid to all of this. Since its launch in 2005, it has ushered in a new era where all the information I need is online and updated regularly.
Searching for unfamiliar or new destinations is effortless. Just type the address in the Maps Android or iOS app, and the route appears with turn-by-turn navigation.
Over the past 15 years, Maps has introduced several features, many of which leverage on Google's search strength.
The features include Street View which gives 360-degree scenes of street-level images, real life data of traffic conditions, information on restaurants and hotels and indoor maps of shopping malls.
Today, travellers around the world use Google Maps to find the sites to see, the public transport to take and the popular cafes and eateries. And the information is being updated consistently and constantly.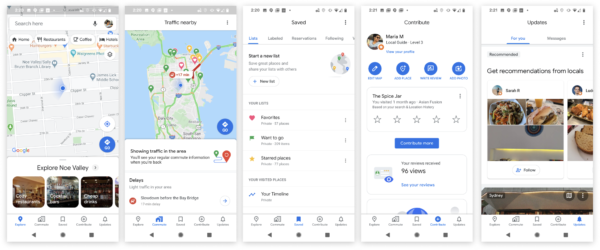 Google said in a Singapore media briefing last week that in the past year, it had mapped as many buildings as it did in the past 10 years, thanks to machine learning models that were trained to recognise building edges and shapes.
Last week, Maps celebrated its 15th birthday, unveiling quite possibly the biggest change it has ever made. Maps added new updates, including a new look for the app and even more detailed information about users' daily commute.
It has been re-organised into five easy-to-access tabs namely, Explore, Commute, Saved, Contribute and Updates. They are set up around users' activities and let them quickly get to whatever they need to do.
This means that my favourite list of coffee joints are kept in one of these tabs. I do not have to dive into one of the sub-menus any more.
Community contributions are also brought to the forefront, allowing people to more easily add to the massive pool of information and recommendations that go toward improving others' experience of Maps.
New updates
"Saved" includes bookmarks of places visited including access to more than 6.5 billion places saved by Google Maps users. "Contribute" encourages people to share reviews, pictures and missing details about businesses and locations.
"Explore" offers reviews and details regarding restaurants, shops, theatres and other venues, taking advantage of location-sensing capabilities.
"Commute" provides efficient routes to or from work, whether people are driving or using public transport. Google will also help with the daily commute through real-time traffic updates, travel times and suggestions for alternative routes.
"Updates" is information from publishers and local experts to show trending topics and must-see spots.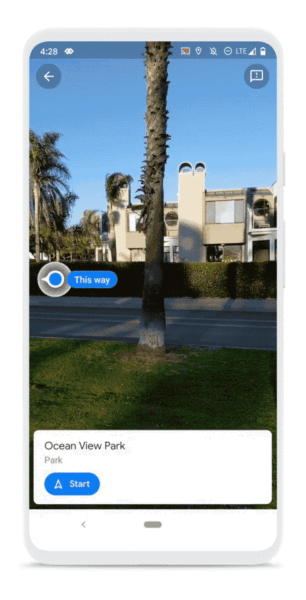 I like that there is a party-themed car icon to access real-time directions that can be seen using augmented reality (AR). This will be a really handy guide for pedestrians.
The app will essentially use AR to show routes in real-time. I like the crowd-sourced, real-time transit information that will show how crowded public transportation is.
This is useful information for city residents and office workers who face daily traffic grid-lock to and from work. Travelling time for two-wheelers like scooters is also available.
Maps killed GPS market
Over the past 15 years, Google Maps has evolved from its humble beginnings on the desktop. In 2005, it was a simple navigation aid, initially on the desktop followed later by a mobile app, to help people find their way around.
Prior to that, people depended on portable and in-car GPS navigation units which provided drivers with precise turn-by-turn directions.
GPS navigation changed driving habits. Garmin, TomTom and other GPS companies became popular and grew rich. Each unit cost a few hundred dollars.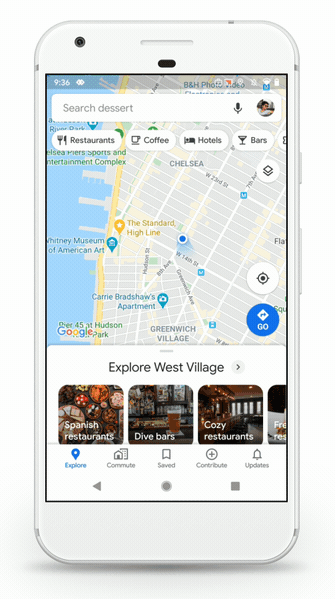 Then in 2005, Google launched Google Maps for free. The GPS market stumbled. The arrival of the smartphone in 2007 accelerated the death of the GPS market.
Currently, Google has more than one billion monthly active users for its app, and has mapped more than 220 countries and territories as well as offers live traffic updates in 171 countries.
Google Maps in Singapore
In late 2009, Singapore was the first country in the world to have both public transport and real-time traffic information made available on Google Maps.
This enabled commuters and motorists to check all of their land transport options – either by car or public transit – and make an informed decision on the quickest, most convenient route and method to reach their destinations.
Shoppers in 2013 started using Indoor Maps to find their way when around Tiong Bahru Plaza, or ION Orchard. Indoor maps for 115 venues in Singapore guided people to food courts or rest rooms in 2016.
Indoor maps for five large MRT stations namely Orchard, Raffles Place, City Hall, Promenade and Esplanade also became available that year.
In 2017, 30 new Street View Special Collections of Singapore came online, allowing users from Singapore and around the world to explore routes along Coney Island Park or Punggol Waterway Park as well as preview top tourist attractions such as Resorts World Sentosa and Universal Studios Singapore.
Runners received a big boon in the same year when Google Singapore also teamed up with JustRunLah!, a group of running enthusiasts to map over 30 running routes along parks and nature spaces, covering more than 400 km in Singapore on Street View.
Public transportation seat occupancy was launched in 2018, helping commuters to plan their journey on public buses or trains.
With updates like "many empty seats" or "standing room only", Maps enabled commuters to see how crowded their upcoming vehicle is so they know if they should get on the bus or train, or wait for the next one.
Last year, 114 popular hawker centres were documented on Street View, making them discoverable to locals and visitors. This was the first time Google mapped hawker centres globally.