The Linksys Velop MX4200 is the Wi-Fi gear maker's latest Wi-Fi 6 offering, after the E9540 last year that first gave users a glimpse of what the new wireless standard offers.
In a nutshell, you are promised a faster and more stable connection even as you add more devices, from PCs to fridges to smartphones that support the newest technology. I'm thinking of the likes of the Xiaomi Mi 10T Pro and Oppo Find X3 Pro.
But ultimately, Wi-Fi 6 should benefit those who are looking to install more devices in future, especially Internet of Things (IoT) or smart home gear such as cameras and others.
For that, the Linksys' Velop MX4200 mesh Wi-Fi setup promises top speeds of up to 2,400Mbps or 2.4Gbps, if you connect up to three of them in a home network.
Here, it's necessary to explain a little about the name – MX4200 refers to one unit, which can act as a router connected to your fibre broadband modem, or it can be a node in a multi-node setup.
Linksys sells a pack of two MX4200 nodes as MX8400 and MX12600. Yes, the name is in multiples. Get it?
In any case, I got the MX12600 for review so I had three devices set up at home. Now, a mesh Wi-Fi system is better than having a single router or access point in the living room.
If the nodes are placed in the right locations around your home or office, the setup maximises the reach of your Wi-Fi network, reducing blind spots.
Setting the Velop is so simple that you only need to point your phone to the quickstart guide's QR code and download the Linksys app.
Just follow the instructions on the app and the node in your Wi-Fi network will be set up in no time. If you are looking for a no-frills way to set up a Wi-Fi network, Linksys has done a good job here.
How does the MX4200 or MX12600 perform, though? A quick test using Okla's Speedtest app reveals a speed boost.
A download clocks in at 700Mbps on average, which is faster than the 479Mbps from my older Wireless AC or Wi-Fi 5 mesh router. This is with my phone near the main router.
The story is the same when it comes to more challenging spots at my place. At the furthest corner of my flat, I get speeds of about 100Mbps, more than double what I get on my own Wi-Fi 5 mesh network.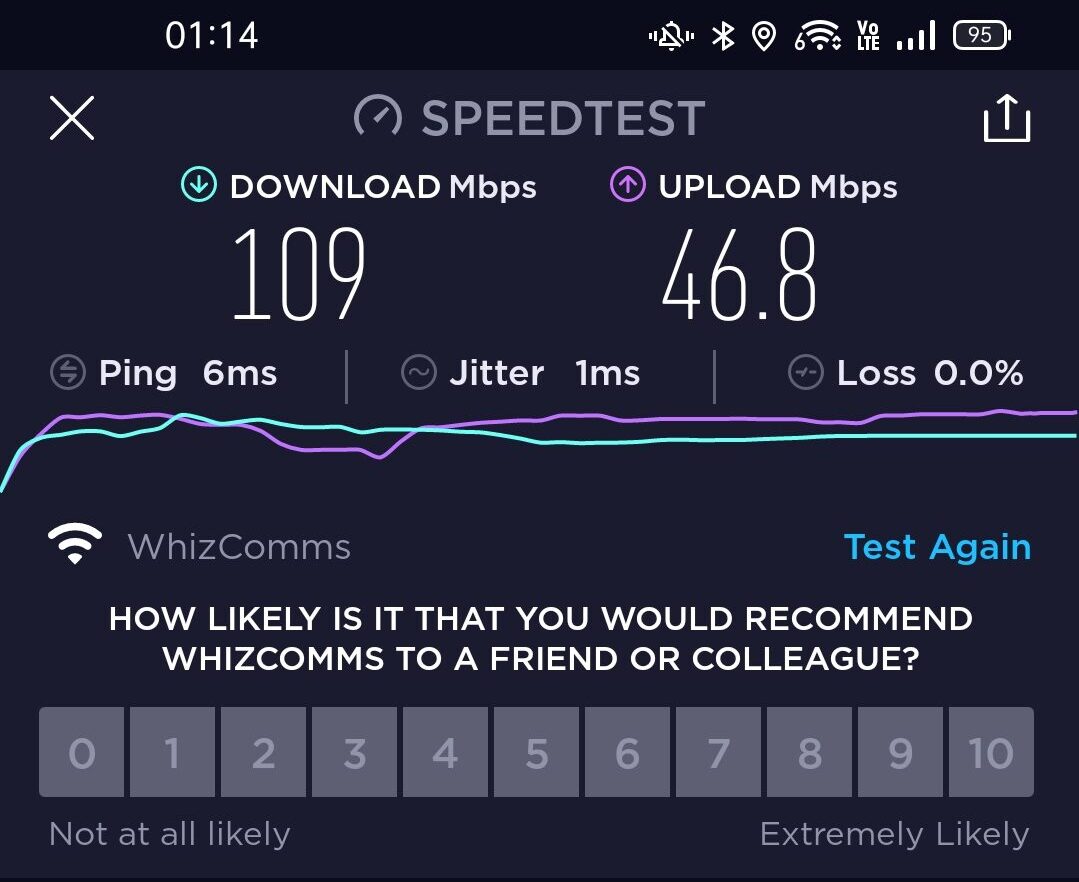 Each mesh node comes with LAN ports and a USB port you can use to hook up a printer or an external hard disk to share with other users on the network. If you have LAN ports in your home, the system can also use a wired backhaul connection for faster data transfer speeds between nodes.
If you are changing out your existing network gear altogether, you will likely operate the Linksys MX4200 in the more common "standalone" mode. For my tests, however, I was using a fibre broadband modem that also was a gateway router, so I had to switch the Linksys nodes to a "bridge" mode.
This is so that I can share printers security cameras, and Google assistant-enabled devices on my network. However, it took me some effort to find the option for this bridge mode in the Linksys app, which added to the frustration of setting everything up.
In this mode, you will also lose the Parental Control feature that limits Internet access for your kids as well as device prioritisation that allows faster connection for your gaming devices. The gateway router has to carry out these functions.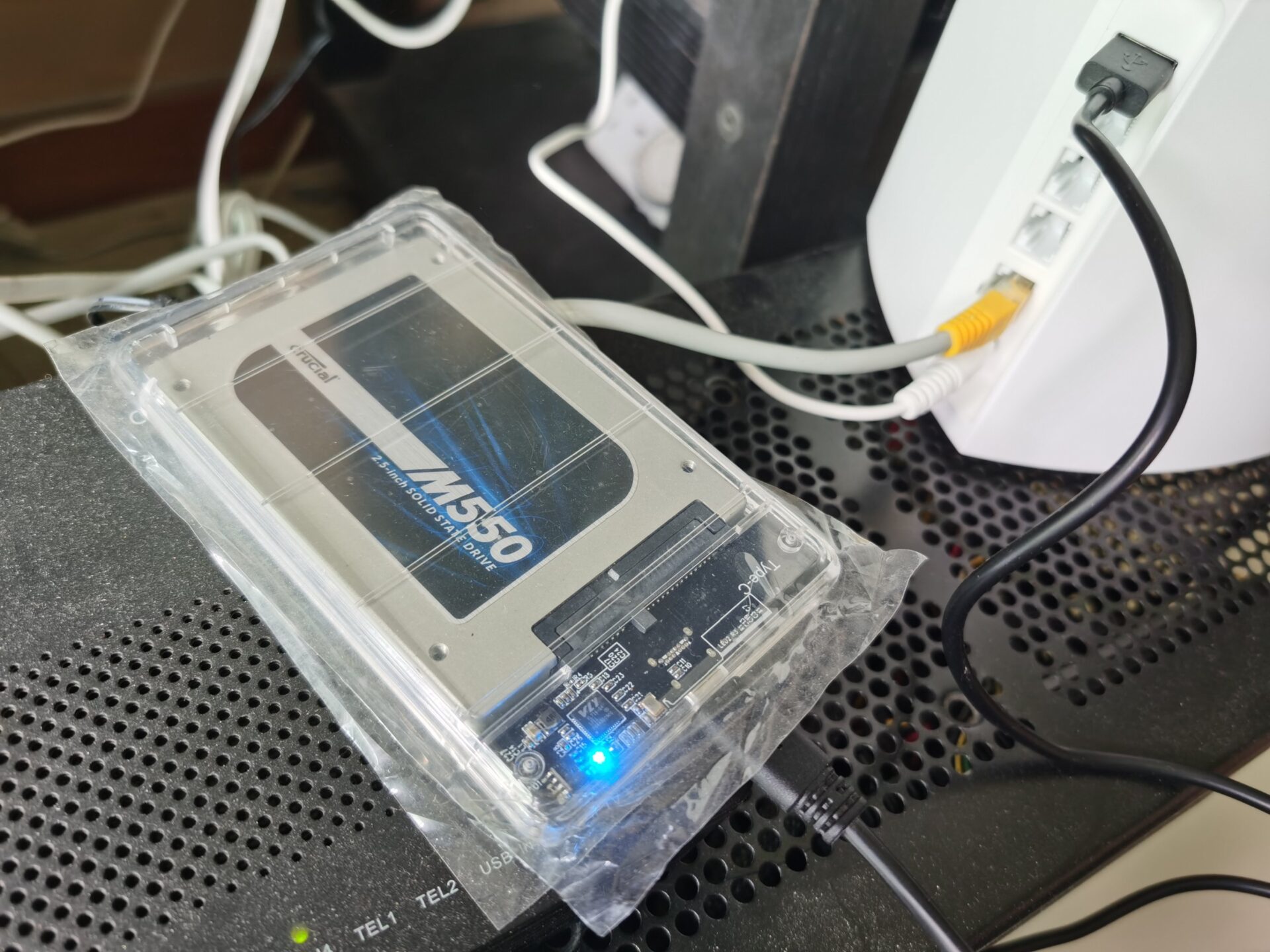 To make matters worse, the Linksys app has to validate your e-mail before gaining access to the linksyssmartwifi.com website to administer the network.
After jumping through the hoops, I found the website administration dashboard just too basic for more advanced users. You still need the app to do the heavy lifting of changing various settings, such as changing the network mode and adding more nodes.
While I applaud Linksys's effort to make routers easy to set up for the regular Joe, the company will do better to have a dual-method installation process that can cater to both newbie and advanced consumers.
Do note also that this Velop system uses Linksys' own proprietary mesh technology and can link to its other MX-based nodes such as the flagship MX5300.
However, the MX4200 won't work with mesh nodes that follow the EasyMesh standard used by other manufacturers as well as some of Linksys' other mesh products, such as the E9540.
What also goes against Linksys, despite its strong brand, is the price of the new MX4200. As a standalone node, it costs S$399, while a two-pack offer costs S$799 and a three-pack bundle goes for S$1,099.
You can, of course, sign up for StarHub's 2Gbps fibre broadband plan and get the first node free, but that means being tied in to a two-year contract with the telecom operator.
For what Linksys is asking for, you might also wish to consider options from rivals that are cheaper, such as TP-Link's Deco X60 (S$539 for three nodes).