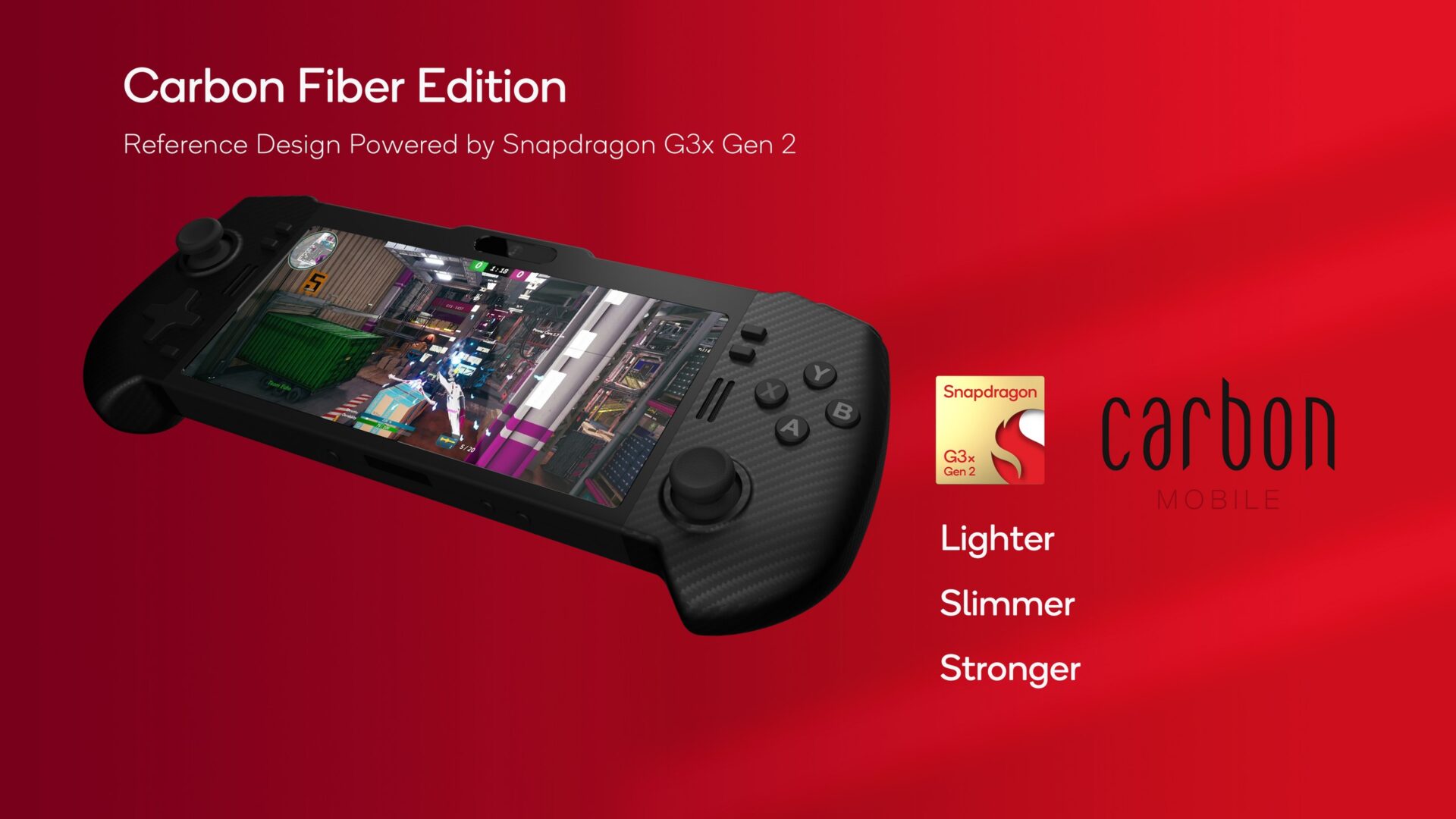 Qualcomm has just unveiled its new Snapdragon G series processors that promise to boost performance for a wide variety of game decks, just as the portable devices have become popular with users in the past year.
The chipmaker today came up with three new chip tiers – the G1, G2 and G3 – with the top-end Snapdragon G3x Gen 2 topping the line in terms of performance for gaming enthusiasts who want great graphics and immersive gameplay.
This flagship chip is an upgrade over the Snapdragon G3x used just earlier this year by the Razer Edge, a game deck that features snap-on controllers to a phone-like, slab-shaped device.
The new Snapdragon G3x Gen 2 promises to run with a 2x faster graphics processing unit (GPU) and a 30 per cent faster CPU, compared to previous generations.
In sustained tests, the top-end chip can be over 60 per cent faster than a regular Snapdragon 8 Gen 2 chip meant more for mainstream smartphones instead of specialised game decks, according to Qualcomm.
The Snapdragon G3x Gen 2 sports a Kyro CPU with 8 cores and an Adreno A32 GPU. It's on a platform that comes with other high-end features like low-latency premium Bluetooth audio and Wi-Fi 7.
These features, Qualcomm believes, will be great for gamers looking for ray-tracing, game super resolution and other graphics technologies that make games more immersive.
A reference game deck design shown off by the chipmaker features a 6.8-inch Full HD+ AMOLED screen with 144Hz refresh rate. Along with the Snapdragon G3x Gen 2 chip, it will pack in 12GB of DDR5 memory, and 256GB of storage, with expandable options.
The handheld will feature both front and rear 1080p cameras, which can be used for live streaming and more. It will also have a dual 3,000mAh battery to make sure the gaming doesn't get cut off, as happens often with existing high-powered game decks.
The reference design is available now, while Qualcomm says AyaNeo, Huaqin, Inventec, Thundercomm and other companies are working with it on new handheld devices based on the Snapdragon G series.
The series' lower-tier offerings, naturally, have less stellar hardware than the flagship but they are aimed at different devices and users.
The Snapdragon G2, for example, is targeted at mobile and cloud gaming with a highly optimised processor. The Snapdragon G2 Gen 1, the first chip platform in this tier, comes with an 8-core Kyro CPU and a gaming-optimised Adreno A21 CPU. A 5G modem is included, of course.
At the entry level, the Snapdragon G1 is designed for fanless handheld gaming devices that stream games from a local network or from the cloud.
In other words, connectivity and battery life are key since the heavy lifting to generate the graphics is done remotely. The first member of this family is the Snapdragon G1 Gen 1, which has an 8-core Kryo CPU paired with an Adreno A11 GPU.
Asked if phone makers might also use the new gaming-focused chips in their phones, Qualcomm executives told reporters they were aimed more at gaming handhelds than regular mainstream smartphones.
For the chipmaker, perhaps a bigger question is whether it can translate its dominance in phone-based CPUs into more hardcore gaming devices.
The Steam Deck from Valve, which started the craze back in February last year, is driven by a custom AMD chip. The more recent Asus ROG Ally, out this year, also features an AMD chip – the Ryzen Z1, aimed at handheld gaming devices.
Notably, those devices are targeted at PC gamers who want to play their PC games on a smaller screen on the go. These devices tend to be high-performance but also power hungry (read our review of the ROG Ally).
All game console makers will know, of course, that in the end, it's the content that counts, no matter how great the hardware is. So, in this nascent field, much appears to be still in play.