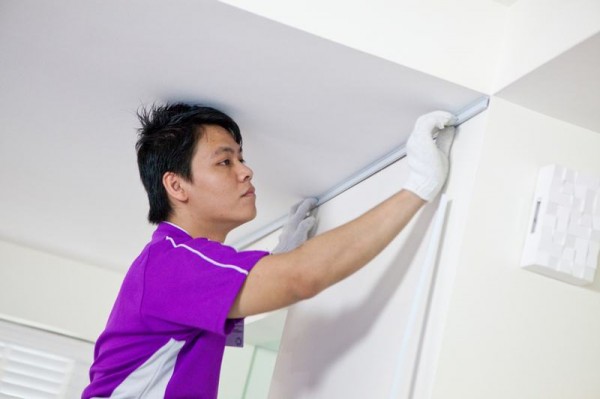 (Source: OpenNet)
OpenNet has been fined a hefty S$750,000 after failing to connect up homes and offices to the national fibre broadband network, as well as not "turning on" a service promptly enough when users sign up for them.
The penalty appears to be the heaviest yet for Singapore's nationwide fibre broadband contractor, after complaints of poor service had been aired for the past year by disgruntled users.
In the first half of 2013, OpenNet had apparently failed to hook up some 120,000 homes and 760 non-residential buildings, despite saying earlier that it had connected the entire island to its high-speed network.
Only in July were the affected buildings connected, so users could sign up for new, faster broadband services that have been available to the rest of the country for as long as four years now.
That was a "serious breach" of its universal service offer, or obligation to connect up the entire country, said the Infocomm Development Authority (IDA) today. The government regulator gave OpenNet a S$550,000 fine for that.
That wasn't all. OpenNet was also slow to "turn on" or provision services for users whom it had already connected with its fibre optic cables. This was due to the high number of users rushing to sign up at popular tech bazaars that occur quarterly in the country.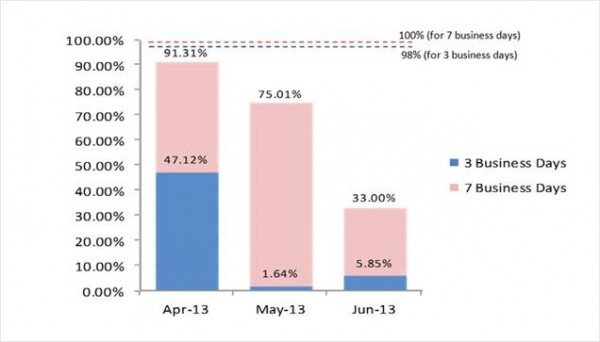 In June, for example, less than 6 per cent of users who signed up for a high-speed service had it turned on by OpenNet within three days. Only 33 per cent got it working within seven days.
For that poor service, OpenNet will have to pay a penalty of S$200,000, bringing the total punishment this time to S$750,000.
OpenNet has been given until the end of this year to raise its quality of service for home users, said the IDA. The regulator noted that OpenNet has increased the number of installations it can carry out, particularly when there is a surge in demand.
That's a promise that consumers have heard before, and which the IDA will check on again in the first quarter of next year. For non-residential users, the IDA said it is currently assessing OpenNet's performance in connecting them as well.
UPDATE: OpenNet is "evaluating" the IDA's decision, it said in a statement just released to the media, though the contractor stopped short of stating that it would appeal the fine.
It is also working with the IDA to make it easier for users to switch from one broadband service provider to another, as each change requires OpenNet to switch over the connections.
The significant delays in provisioning services that began in May and June 2013 were the result of record orders of 23,000 and 31,000 respectively received in those months, it said. This compares with the average of 17,000 orders a month that are usually received.
The contractor has also begun to offer installations on Saturdays. However, it still has to hire and train new teams, it explained.
UPDATE 2: We received a statement from OpenNet after the story was posted:
"We would like to clarify that OpenNet did not mention that it had connected the entire island to the fibre network in the first half of 2013. We announced that we had rolled out fibre to 95 per cent of all Singapore premises in October 2012."