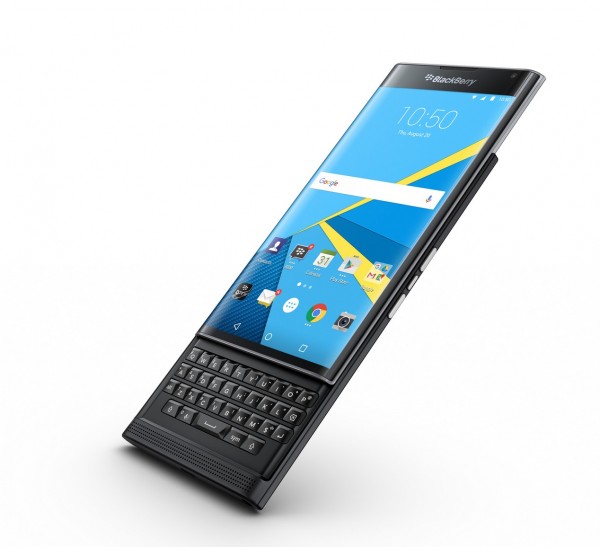 It's not easy being BlackBerry these days. Every BlackBerry that's been released has tried to mitigate two things – the fact that it's still wearing a BlackBerry suit (the familiar stylings of screen on top and keyboard below), and the lack of apps.
With the BlackBerry Priv, the first Android-based handset eschewing this traditional design, the company hopes to address those two glaring issues.
And boy, the Priv sure is a step in the right direction.
With the Priv, which BlackBerry says stands for "privacy" and "privilege" the handset maker has introduced a phone that features Google's last generation Lollipop-flavoured Android, with a Marshmallow upgrade expected sometime this year.
The Priv is powered by a Qualcomm Snapdragon 808 processor, 32GB of onboard storage, and expandable memory for micro SDXC cards of up to 2TB, that is, when they become available.
Experience
The Priv feels great in the hand. At first brush, the phone's slender form (at 9.4mm thick) doesn't suggest anything more unique than the curved-at-the-edges display, much like the one found on Samsung's Galaxy S6 Edge.
Indeed, one of the most striking things about this phone is the beautiful 2,560 x 1,440 resolution OLED screen, until you slide it up to reveal BlackBerry's trademark keyboard.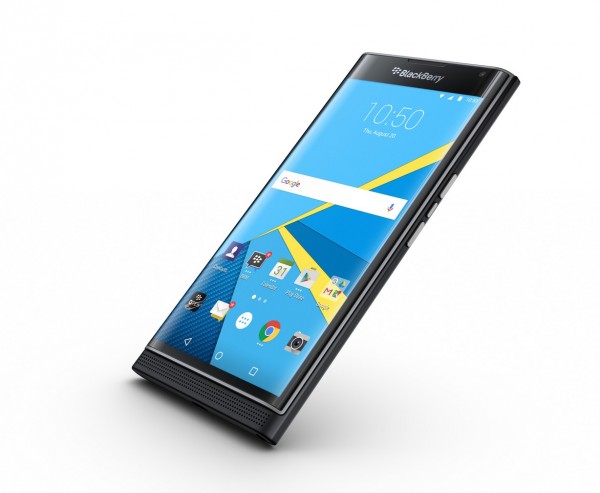 My six-year-old niece ignored my iPhone 6 Plus, and picked up the Priv. I asked her why. She said the Priv felt "special."
The phone's metal and composite build does lend it some heft, and a nice rigid feel in spite of the slide-up display. And the textured back, with its nondescript velvety material, really does feel good in your hand.
The keyboard
For my money, the best smartphone keyboard that no one's talked about was actually made by HTC, on the little used and little liked HTC Chacha.
But business users swear by BlackBerry's keyboards. As a former BlackBerry diehard, I'd say this keyboard is decent, but has less travel than many other past keyboards. It will take getting used to, especially if you're coming from a full-sized Bold.
However, the Priv's keyboard design is not the controversial move BlackBerry made with its previous flagship, the BlackBerry Passport, where its four-row keyboard required the placement of the spacebar to be located between the "v" and "b" keys on the bottom row.
The Priv has great balance even with the 5.4-inch display on the top-side. In fact, at the Priv's introduction event in Singapore in December 2015, a BlackBerry executive even balanced an extended Priv using his forefinger as a fulcrum in a show of faith in the phone's inherent design.
The trackpad and keyboard are one
BlackBerry introduced the concept of the keyboard as trackpad with the Passport, and the company has carried that innovation here on the Priv, with varied results.
First, the upside. Using word prediction is a cinch. The phone suggests three words simultaneously as you type. To pick the one you want, swipe up on the keyboard under the word you'd like selected. To delete a word, swipe left. I love this feature as it's simply a godsend for writers.
Less successful is the ability to swipe up and down in apps and documents. The idea is that you don't have to swipe up and down on the screen as you edit or read a document. And in that context, it works pretty well.
But in various applications, swiping up and down could result in different behaviour. For example, in Facebook and Flipboard, swiping up is intuitive, but in Google's note taking app, Keep, swiping up causes the page to go in the opposite direction.
Also, unlike old BlackBerries where you could use the dedicated trackpad (or trackball) to navigate and interact with dialog boxes, you can't do that here. You still have to do some thumb and finger gymnastics to reach for the screen to tap on "OK" or "cancel" dialog options.
Camera
Let's face it, the cameras on BlackBerry phones have always sucked. And that's putting it gently. So I've got to say this: Congratulations, BlackBerry, the 18-megapixel shooter here is very good.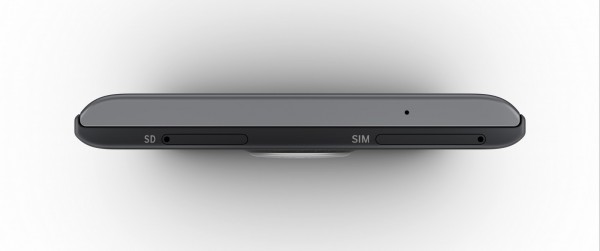 Not quite up there with Samsung and LG flagships, but portrait snaps have far greater detail than the pixel-filled photos on my iPhone 6 Plus. Skin detail is surprisingly good in well-lit environments.
Like many flagships, this phone also shoots 4K (ultra HD) video. And the results are crisp and detailed, especially in good lighting.
The Priv's one of the hottest phones out there…
This phone is one hot mama. Like many PCs, and some Android phones and tablets, the Priv can get warm. During the initial set up, with lots of apps syncing data in the background, it got nearly as warm–hot even, I think–as a laptop, and I simply had to stop holding it.
My niece experienced the same thing while playing Subway Surfers, a popular game on Android and iOS. She finally put down the phone, not a normal feat of nature to get her to do that during gameplay, mind you, and asked: "Is this normal?"
But I've found that after about a week after set up, the phone's temperature has not been as extreme. It does get warm but not enough to cook your little generals if you've got the phone in your pocket.
Conclusion
I've missed having a hard keyboard, and now, I can once again touch type without looking at my phone or the screen. I can actually pay attention to what's happening in the real world, like flagging a bus when it arrives.
More importantly, the existence of the keyboard doesn't compromise a large display, and running a BlackBerry no longer means sacrificing those apps you just need to have with you.
At S$1,098, the Priv is on the pricey side, and you'd certainly want to weigh it against flagships from Samsung and LG.
But with a great camera onboard, Android OS with little crapware, a keyboard (for those of you who still need or want one), memory expansion up to 2TB, the Priv is a no-brainer. It's the best BlackBerry you can buy today.