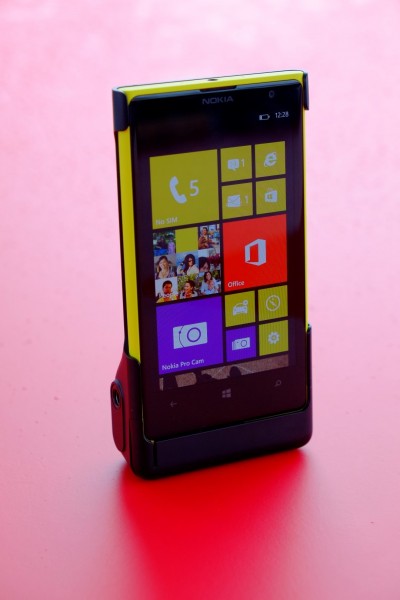 From HTC's One X last year to Samsung's more recent Galaxy S4 zoom, the battle for supremacy in smartphones now seems centred on the ability to snap increasingly better pictures.
Out in Singapore on October 5, Nokia's much-touted Lumia 1020 is the latest of such camera-centric phones to promise great photos and a friendly interface. Indeed, the company has upped the ante by providing a very able camera to go with the Windows operating system.
In the Lumia 1020, the Finnish phone maker has combined the 41-meg sensor first seen in the original 808 Pureview and the image stabilisation of the Lumia 920 minus the bulk and the weight of these earlier phones.
It can produce 7,712 x 5,360 pixels, enough to let you crop aggressively. Coupled with the improved night shooting capabilities by pixel oversampling, six-element Carl Zeiss optics, LED for Video and Xenon flash for still shots, the camera on the Lumia 1020 is pretty close to replacing your regular point-and-shoot camera.
All the hardware won't be worth anything if it's hard to use, of course. That's where Nokia's Pro Camera App shines through. Quick, intuitive and easy to master, the Pro Camera App makes snapping pictures a breeze, I found during Nokia's launch event in Singapore yesterday.
All the necessary settings such as White Balance, Exposure Value compensation, ISO, focusing and shutter speed are presented in a concentric circle with the shutter soft button just under the right thumb. There's no need to go into sub-menus.
The two most unique functions on the Lumia 1020 – manual focusing for macro shots and the two-second shutter speed to capture light trails during night shooting – give photographers more creative options as well.
The Lumia 1020 feels like a regular camera in your hands. A special Nokia Camera Grip accessory provides better handling and a shutter button very much like a regular camera. It also comes with an additional 1,020 mAh battery housed within the grip to extend the battery life to keep avid shutterbugs happy through a long day.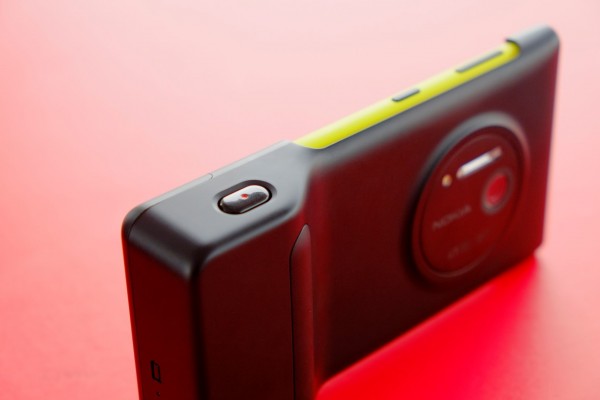 Although the camera function takes centrestage, the Lumia 1020 is still a smartphone first and foremost.
It comes with 1.5 GHz dual-core Qualcomm Snapdragon S4 processor, 32GB internal memory and a 4.5 inch Corning Gorilla Glass 3-protected screen. Even if the phone's camera protrudes from the camera, it is still slimmer than Samsung's bigger Galaxy Camera.
The S$999 Nokia Lumia 1020 will be sold in Singapore from October 5 and comes in yellow, white and black. For a limited time, the Camera Grip, worth $98, is bundled free with the new phone.