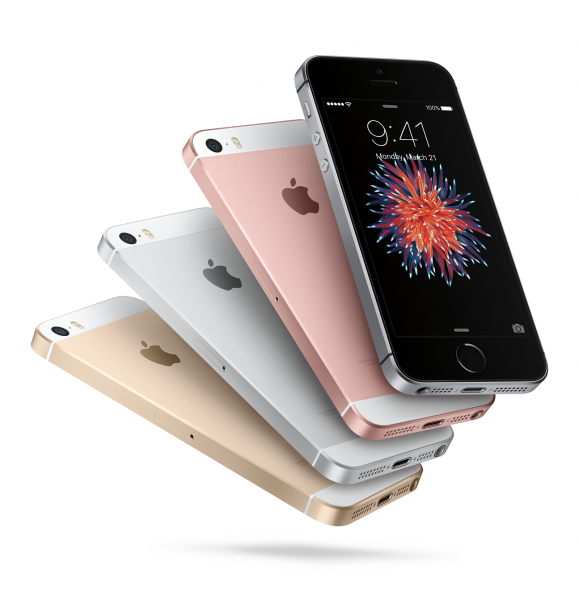 Only Apple can bring out an old device and sell it for the price of a new phone. That's probably one of the most common reactions to Apple's iPhone SE unveiled last week.
In terms of looks, yes, its design will most appeal to those who must have an iPhone. See what other Android makers have put out in the Samsung Galaxy S7 edge or LG G5, for example, and you'd see how things have moved on.
But Apple's not mad to put old stuff out, because the iPhone SE is a souped up version with new hardware that you'd expect of the current larger-screen versions.
So, what you get in the iPhone SE is a device with a smaller 4-inch screen, but with improved hardware packed inside.
There's an A9 chip, along with 2GB RAM and a 12-megapixel main camera. You also get 16GB or 64GB of storage. Essentially, what you'd find in an iPhone 6s in an old iPhone 5S body, as CNet rightly put it.
There's obviously a market for this for two reasons. One potential buyer is the diehard Apple supporter. If you follow the second-hand market for iPhones, you'd know it's a thriving trade where Apple gadgets keep value well.
However, Apple isn't making money from this. Why not sell these used phone buyers a new iPhone SE that's more affordable? Mind you, the phone isn't dirt cheap – S$658 can net you a decent mid-end Android phone.
Xiaomi's Mi phones have been gaining ground of late, and it won't be surprising if Apple is eyeing this mid-end market as well.
However strong you think your brand is, you can only sell things to people who can afford to pay for them. In India and China are two huge markets where mid-end phones are very popular.
The other potential buyer of the iPhone SE is the Apple fan who wants a smaller screen.
Yes, despite the march towards larger screens that Apple has followed Android phone makers into with the iPhone 6, it may be sensing that not everyone wants a large-screen phone sticking out of their trouser pockets.
It's an interesting change, but not all that radical in the sense that Apple isn't the first to do so.
Releasing its Xperia Z5 series last year, Sony also came out with three models that had the same hardware but in three screen sizes. The smallest, the Xperia Z5 Compact, had just a 4.6-inch display. The largest had a 5.5-incher.
The Xperia Z5 compact's display is still larger than the iPhone SE but Sony was charging even more for its small gadget – S$828. That's a high-end phone's price.
Which begs the question – are users gravitating back to a small screen after their flirtation with phablets? You know, 5.7- and 6-inchers like Samsung's Galaxy Note?
With a PC monitor, you'd be hard pressed to go back to a smaller screen once you've got used to a large one. But then again, you don't carry a PC monitor in your pocket.
If a screen is slightly smaller on a phone, it might make sense for some users.
I myself changed "down" from a Samsung Galaxy Note 4 with a 5.7-inch screen to a Galaxy S7 edge with a 5.5-inch display. To my surprise, I didn't miss the old phone that much.
Don't forget the smaller phone has a sloped edge on either side, so the main viewing space is even smaller than 5.5 inches.
I do tend to go to my tablet more now to view videos, but one thing I'm happier with is that my phone sticks out a little less from my shorts pocket when I go to the hawker centre.
That was one issue that eventually caused me to change phones. The old phablet had slipped out of my pocket and smashed onto the floor, face-down. The screen cracked instantly.