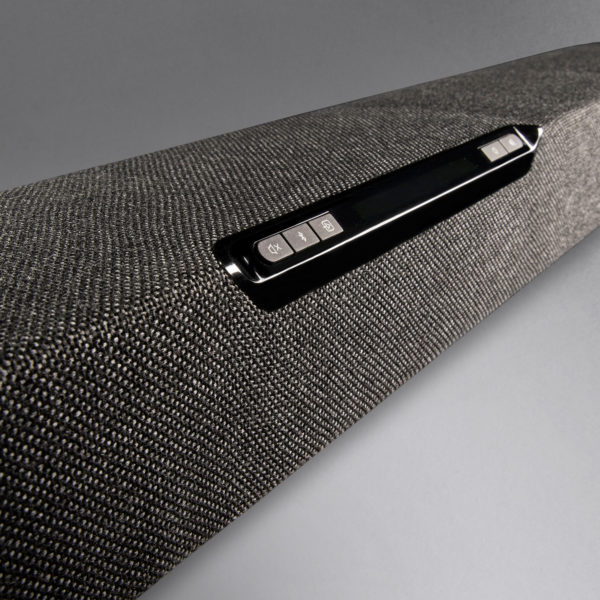 In a crowded market for sound bars, the new Jamo SB 36 aims to win over users with its compact size and relatively affordable price of S$399. 
The Danish brand, now owned by American audio firm Klipsch, has been a reliably decent recommendation I've made to friends seeking a home theatre setup in the past, so I was excited to try out its new sound bar.
Like many rivals in the market, the SB 36 comes with an uncluttered, slim design. That makes it sit well in a living room, either on a TV console or when mounted on the wall below a TV.
The cloth finish reminds you of regular hi-fi speakers while the centre control console is easy to reach and use, should you choose not to use the supplied remote controller.
For the sound bar's price, the finish is decent. You do have to be realistic about the simplicity of the remote, for example, or the rather plain plastic at the back of the sound bar. Okay, perhaps I've nitpicking.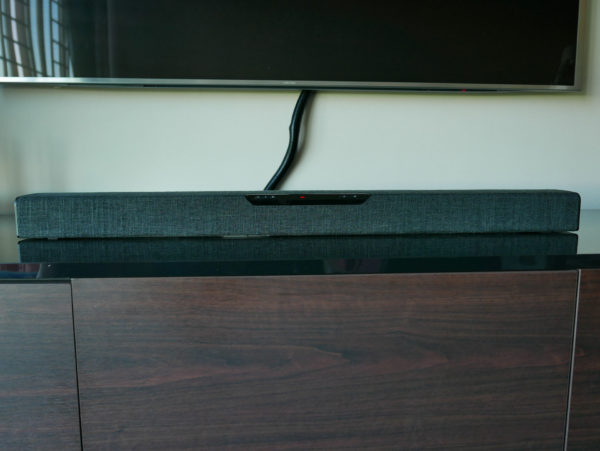 Inside, you'd find a pretty basic setup with two 19mm soft dome tweeters for the highs and two 63.5mm woofers to produce the mids and lows, especially the rumbling effects in movies.
Connected to my Samsung TV, the sound bar clearly improved the bass by extending it and reaching lower, especially with Netflix movies. It also made dialogue sound clearer and more direct than before.
You can choose to hook up via analogue or digital (optical link), but I'd recommend you for the digital way, something that many TVs now support.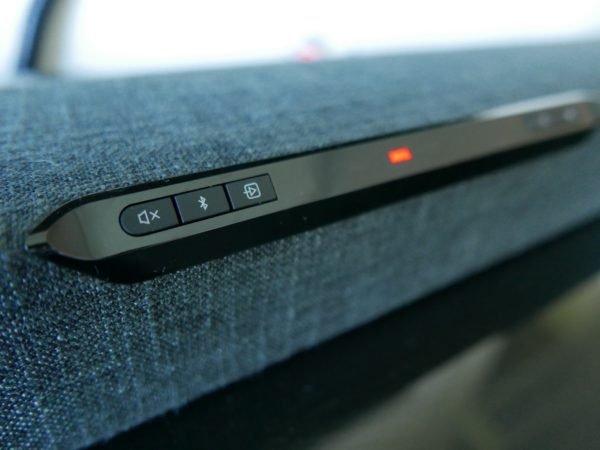 Unfortunately, the Jamo SB 36 doesn't come with an HDMI link, something that its bigger brother, the SB 40, supports. This means you should get an optical cable ready.
You don't just connect to the TV, of course. Good news is, the SB 36 will work also with Bluetooth, so you can stream the music on your phone, tablet or computer to the sound bar wirelessly.
With my Samsung Galaxy Tab S3 tablet and LG V30+ phone, the Jamo sound bar connected easily. When I played Spotify tracks at high quality, there were no drop-off or interruptions.
Unfortunately, there's no hiding the fact that the SB 36 is at the lower end of the spectrum once you listen to music.
Depending on the content, the sound can come across a little veiled and lacking in detail. I played back tracks from Brazilian singer Gisele de Santi, for example, and I kept hoping for a bit more clarity in the vocals.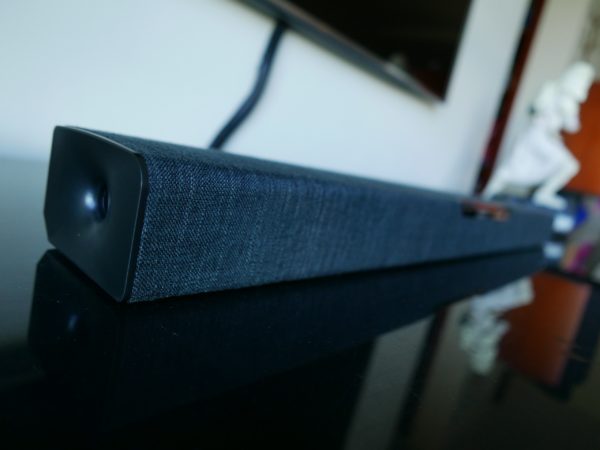 I don't wish to knock the SB 36 too much for this because clearly it isn't meant to replace your hi-fi setup at home. I feel its best use is to upgrade the sound from usually shallow-sounding TV speakers.
There are better sound bars I've heard that rival some bookshelf or satellite speakers, but they also cost substantially more, like with the S$1,299 Sonos Playbase or S$699 Beam.
Costing S$399, the SB 36 is aimed for folks who aren't ready to splurge that much on audio. It's a lot more affordable, so no, it won't knock your socks off with music. What it will do is improve your TV sound and it will look good doing so.