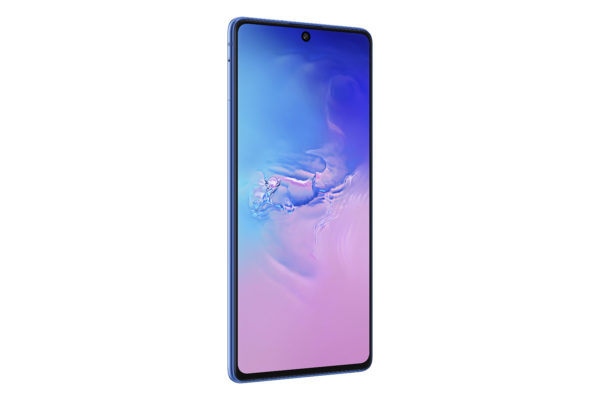 Samsung will start selling the Galaxy S10 Lite, an updated but trimmed down version of last year's flagship phone, in Singapore on February 8.
Announced today, the new phone falls in line just behind the top-end Galaxy S10 and S10+, but seems to be slightly ahead of the original budget offering in the range, the Galaxy S10e.
If you think that's a bit of a confusing place to be in, then consider that Samsung is also going to launch its next flagship – the Galaxy S11 or S20, depending on online chatter – on February 11.
So, what would make the Galaxy S10 Lite interesting? To be fair, it's got some improvements over the early 2019 flagship series.
For starters, the keyhole camera is smaller and now placed centrally, like the Galaxy Note 10 that came in late 2019. There is also a lack of the curved-edge screen that you see on the higher-end Galaxy phones. Some people love it; others find it hard to grip.
Some features are clear improvements. On the new Galaxy S10 Lite, you get also a large 6.7-inch Super AMOLED Plus screen, compared to the 6.4-incher on the largest Galaxy S10+.
This makes the new phone great for watching videos on, though the resolution is Full HD+ instead of the sharper Quad HD+ on the more expensive Galaxy S10 and S10+.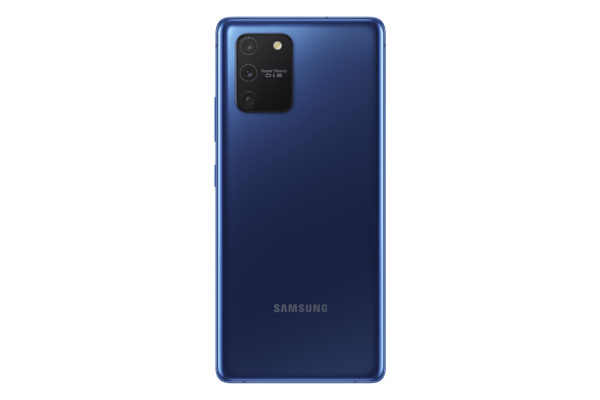 At the back of the phone, for better or worse, you'd notice a large camera cluster that looks more like an Apple iPhone 11 than the previous Galaxy S10 series.
Here, you have a triple-camera setup that includes a regular 48-megapixel camera, a 12-megapixel ultrawide camera and a 5-megapixel macro camera.
You also get a 32-megapixel front camera for selfies. But conspicuously missing is a zoom lens, which seems to have gone out of favour.
Under the hood, you get a Qualcomm Snapdragon 855 chip, a high-end part used in the other Galaxy S10 models, as well as 8GB of RAM and 128GB of internal storage. You can pop in a memory card to expand this to 512GB.
So is the new phone a bottle half empty or half full? If it is hard to position the Galaxy S10 Lite with its hardware specs, then the price won't help, either.
Going for S$848 in Singapore, it can hardly be called cheap or even "mid-end". Yet, it costs less than the easily more than S$1,000 that is attached to top-end Samsung models today.
Another thing to note is the new Galaxy flagship to be unveiled just days after the Galaxy S10 Lite goes on sale in Singapore. Will the lowest end of that new series be priced close to this late addition to last year's flagship line?
You suspect many users will wait for the answer before they decide if they wish to splurge the cash for the Galaxy S10 Lite.