If you're always trying to chat with friends on your phone's Discord app while gaming on the PC, HP has a new Omen X 2S laptop sporting a small second screen that promises to give you an edge.
Touted as the world's first dual-screen gaming laptop, it features a 6-inch 1080p display just above the keyboard, which lets you screen just about anything you like, including the actual game itself.
Or you can catch up on the action on Twitch, the game video streaming service, on the small screen. It complements the 15.6-inch main screen that either comes in Full HD (1080p) or 4K resolution.
The lower-res, "competition-ready", version comes with a zippy 144Hz refresh rate so you're never slow when turning a corner to meet an opponent. The 4K version, which offers sharper graphics, comes with a more regular 60Hz.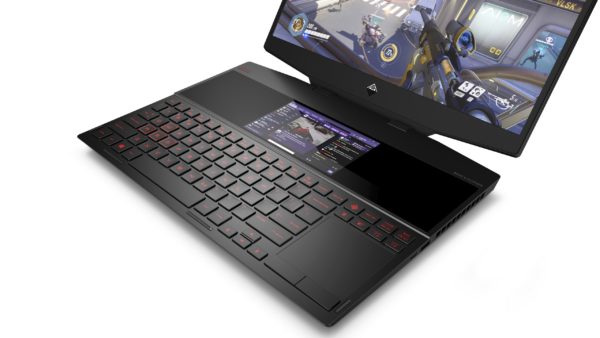 During a demo with Techgoondu last week, HP executives were keen to focus on the usefulness of the second screen, which is a key selling point for its flagship gaming laptop this year.
A user could launch a chat on the screen and not worry about switching between windows on the PC or turning to a smartphone, for example.
Can a second screen also give an unfair advantage, say, by showing the player cam of a teammate in a game? Or even with a zoom feature that could let a gamer get a closer look at an opponent when going for a sniper's shot?
Theoretically, you can do that, though we'd like to try out the laptop ourselves more to see for ourselves. What HP is essentially selling is a relatively high-res second screen that helps with the multi-tasking that gamers do so often these days.
For sure, it isn't the first to come up with a dual-screen laptop. Razer, for example, had its Blade Pro way back in 2014 that featured a lower-resolution touch screen that doubled up as a trackpad but didn't extend the desktop like the Omen X 2S.
Plus, not all reviews were positive and the feature doesn't appear on newer Razer designs today. Now, HP thinks it can solve the puzzle with a sharper screen that runs not just dedicated apps but all the stuff on your main screen as well.
Of course, the second screen isn't the only selling point. The Omen X 2S also comes with the works, when it comes to performance.
There is an Intel ninth-gen Core i9 9880H processor, up to 64GB of memory and up to two 1TB PCIe NVMe solid state drives in a RAID 0 configuration.
For folks who want the latest and the greatest, you can opt for either a top-notch Nvidia GeForce RTX 2080 or RTX 2070 graphics chip for smooth gameplay.
As a laptop that uses Nvidia's Max-Q design, the new HP gaming machine also looks better. It isn't as thick as gaming laptops of old.
So, you get a still relatively manageable 2.35kg PC. You might not want to lug it around all the time but you can still take it with you when needed.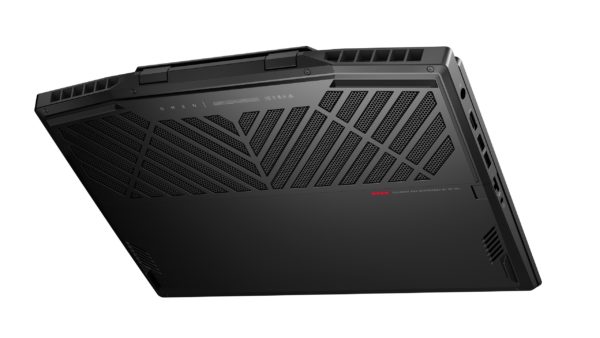 HP is also at pains to show off its engineering chops. The Omen X 2S' exhaust system works better than other PCs, it promises, by pushing air out at the back and ensuring that the keyboard area is always cool to touch, despite the hot running graphics chips.
To be sure, such graphics power may be overkill for dedicated battle royale games such as Fortnite. But there is no question there is a growing niche of gamers seeking more powerful PCs, whether they actually make use of all that added horsepower.
In its new Omen X 2S, HP thinks it has the gaming cred to challenge the likes of Razer and Asus, which have won over users in the past few years.
We'll see if that's true when the new flagship gaming machine goes on sale in Asia-Pacific markets on May 22. Prices start from a cool S$2,937.